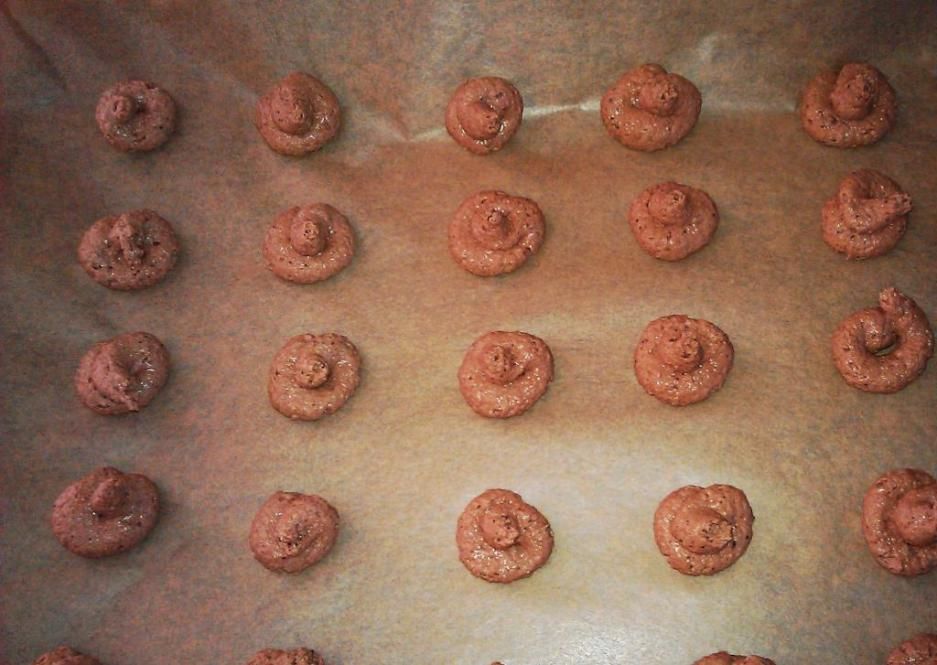 Ever wanted to make some poo shaped petit fours?
Seriously, I didn't set out to bake a batch of turds. It was supposed to be chocolate macarons.
I occasionally take a fancy to the notion of being a proper domestic goddess. I bought
an apron
and everything!
Some things you should know:
1) I'm not a baker (clearly)
2) This is the first time I've attempted macarons and they are quite a tricky thing to master.
3) My kitchen scales are not 100% accurate (so I've added some nice Joseph ones to my Wedding Gift Registry)
4) I own three blenders (food processor, hand held and smoothie maker). And I didn't bother to use any of them. Instead, I thought a little cheat of sieving ingredients would be fine. I was wrong.
I used a recipe I tore out of a very old Fabulous magazine yonks ago. It was a Christmas recipe for dainty chestnut chocolate macarons but only the filling contained chestnuts so it was easy to substitute for chocolate fudge (says she).

The real mistake was that I whipped the eggs to beautiful glossy stiff peaks before putting in the sugar when it should've been added earlier. A rookie error but with no spare eggs it was too late to turn back. Then my rougher, un-blended dry ingredients meant there was a little more elbow grease in the folding than one would like, whipping it all into a sticky bubbled mess.

The article claimed that after piping them you should "tap the tray on the table" to settle them. Mine didn't move an inch. Combined with the grittier paste led to this.. ahem... particular texture rather than that of shiny smooth macarons.

And so, voila!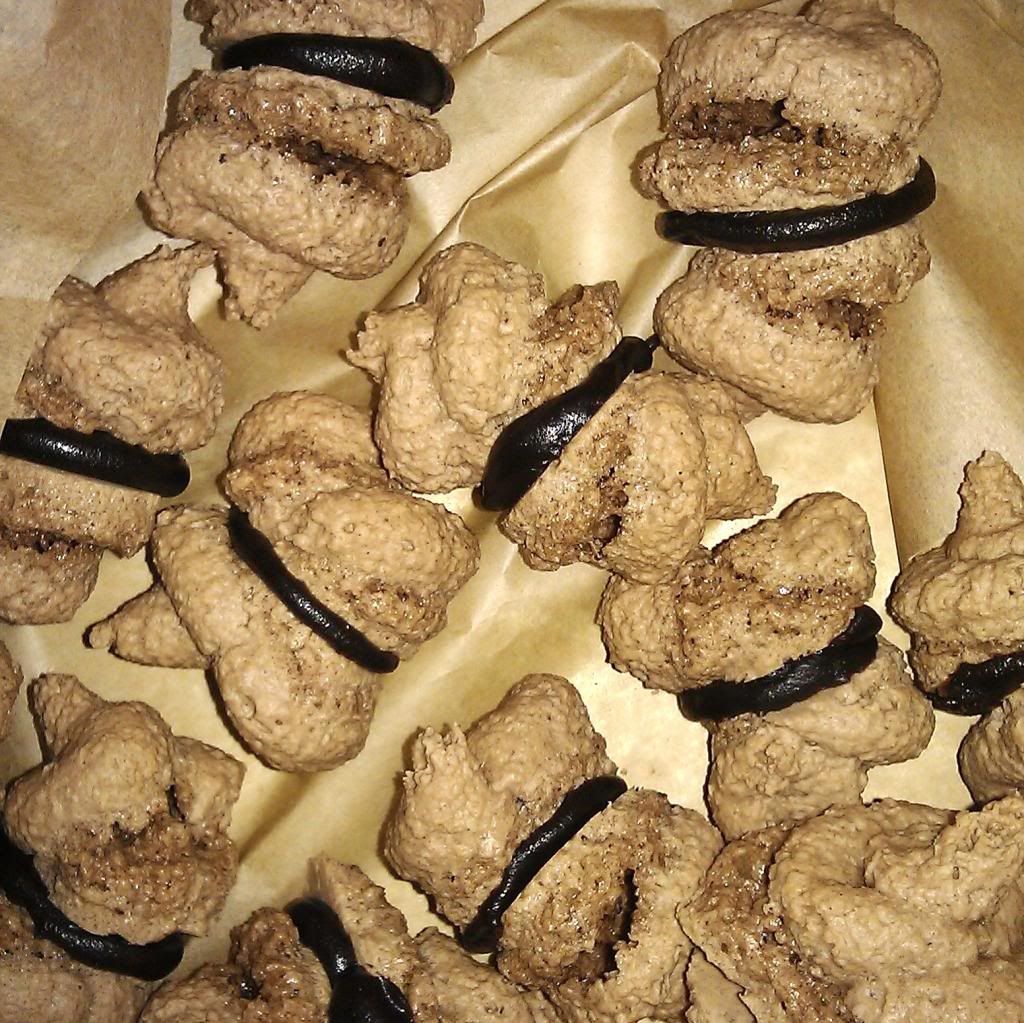 Stiff, poop shaped macarons. If I had realised they wouldn't flatten, I really wouldn't have piped out Mr Whippy meringue shapes that could be mistaken for comedy poos. Then I reckon they would've neared success.
I'm trying to kid myself that when they are sandwiched together with some chocolate fudge flavoured icing they are transformed into tasty morsels. And not creepy double- jobbies.
Ah well, they tasted delicious and at least I looked the part!