It's been a busy old month of May. For one thing it's the month we started Wardrobe Conversations. We hope you've been enjoying it so far. Here's a look at what else has been occupying us this month.
Helen: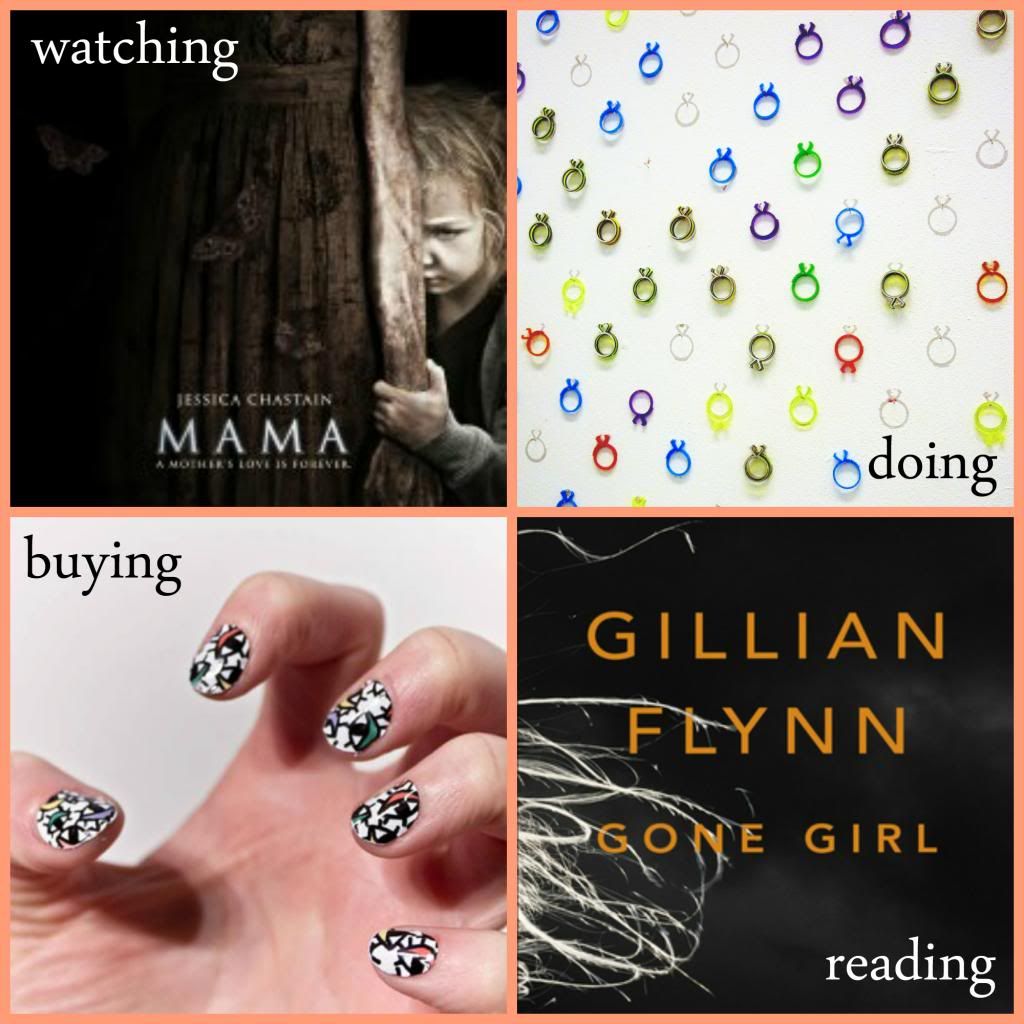 Watching
- I finally got round to watching
Mama
. I'm a big fan of horror but unfortunately this film didn't scare me at all. It does have some mighty fine performances from the child actors though, so I'd say it's worth a watch just for that.
Doing
- I spent a day looking round the
DJCAD Degree Show
and fell for pretty much all the jewellery on display. I even took home one of the rings pictured. They're by Kirsty Isla Nicholson, who was one of my favourite jewellers of the show.
Reading
- Kimberley very kindly gifted me
this book
last time I visited her. I've only just started but I'm enjoying it so far.
Buying
- I treated myself to some fabulous
nail wraps
by Joanna Pybus. I can't wait to try them out.
Kimberley: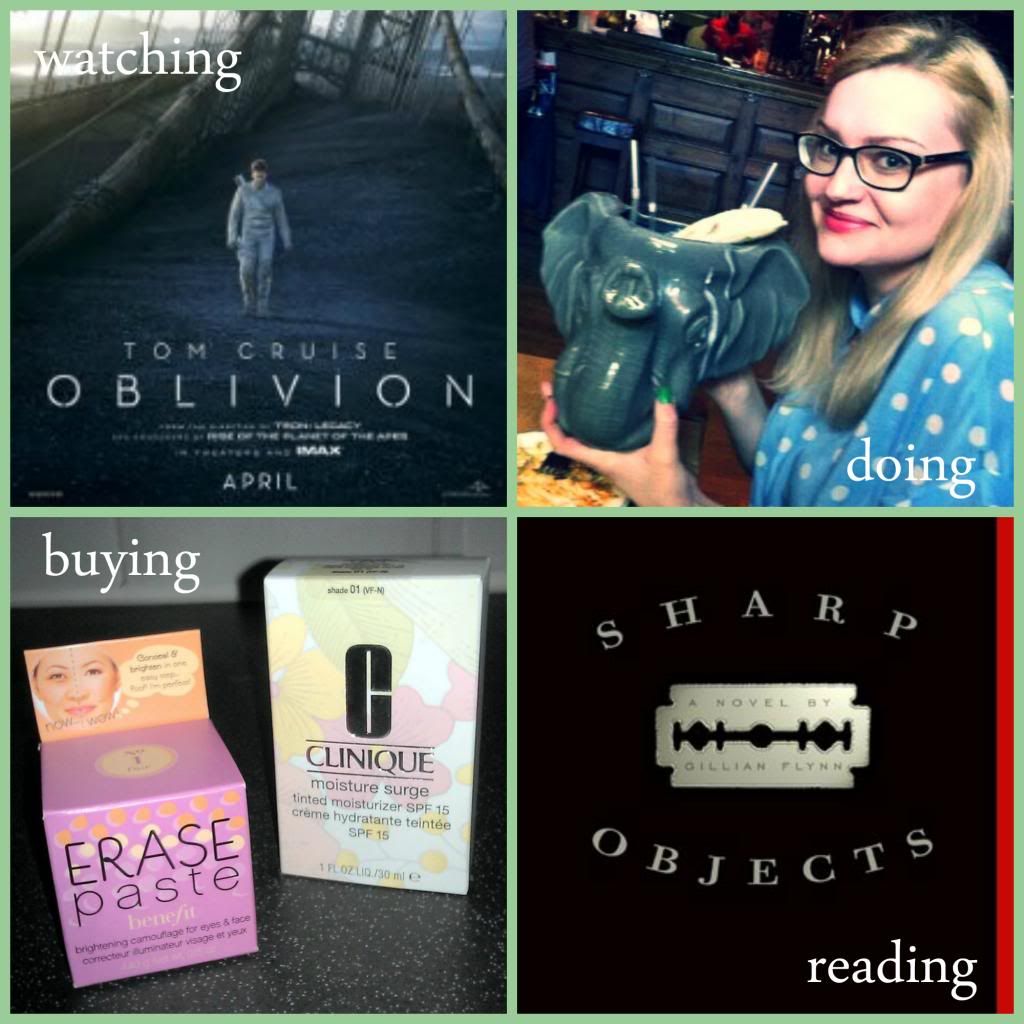 Watching -
I don't watch many films but earlier this month I went to see
Oblivion
. It's basically Tom Cruise running around, driving around and flying around for two hours but it's still quite good. I enjoy any futuristic film- I like the costumes and I'm a bit of a sci-fi geek.
Doing-
I have been drinking a lot of cocktails this month. With my sister's 21st birthday, Helen's visit and the recent moments of sunshine I've been indulging (responsibly). This one was my favourite- the 'African Wet Dream' from
52 Canoes Tiki Den
in Edinburgh. I was sharing it, of course!
Reading-
I'm currently loving Gillian Flynn. Not only did I buy Helen one I read last year, but I also bought myself
Sharp Objects
. It's a crime novel for people who don't like crime novels- so gripping and ... well, disturbing!
Buying-
I've been feeling a bit under the weather recently (not because of the cocktails!) so I treated myself to a dewy fresh face- also known as Clinique Moisture Surge tinted moisturizer and Benefit Erase Paste.