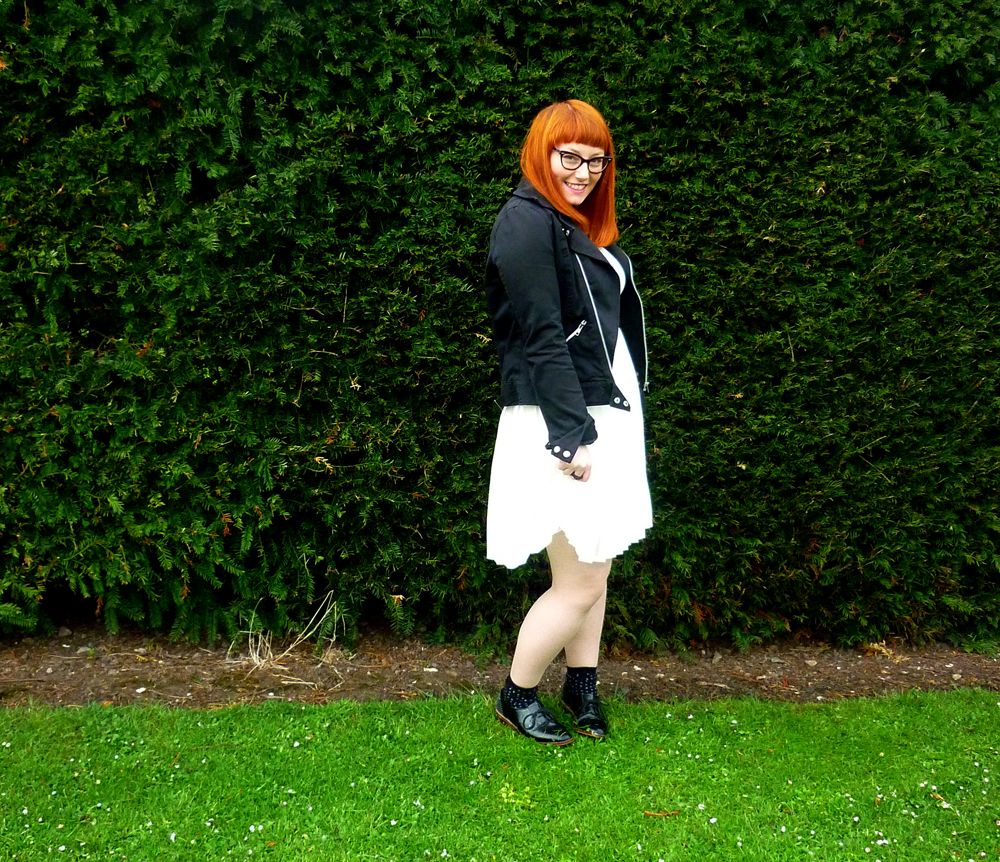 Jacket / H&M
Dress / H&M
Shoes / Ebay
Socks / Peacocks
Hand Rings / Made by me
One of my aims with this blog is to encourage me to be more creative with what I already have in my wardrobe. To help with this Kim and I are going to be styling up different looks and trends using items we already own. It's a great way to look at the stuff you've had for ages in a whole new light.
For example, I have owned this black fabric biker jacket for about 10 years now but haven't worn it recently. Pairing it with my newer white dress works brilliantly for this monochrome ensemble. I love mixing masculine and feminine and the socks and flat shoes help to make the dress more day wear appropriate.
And no, unfortunately I am not wearing white tights. That is the actual colour of my legs. Come on sunshine, I need you!