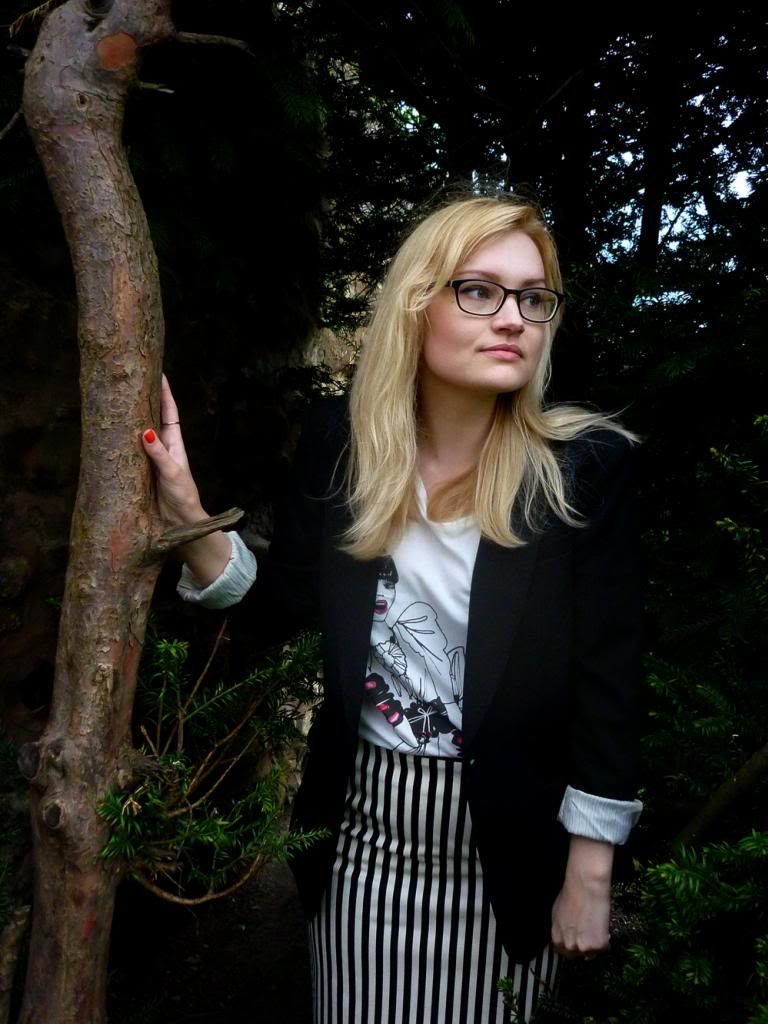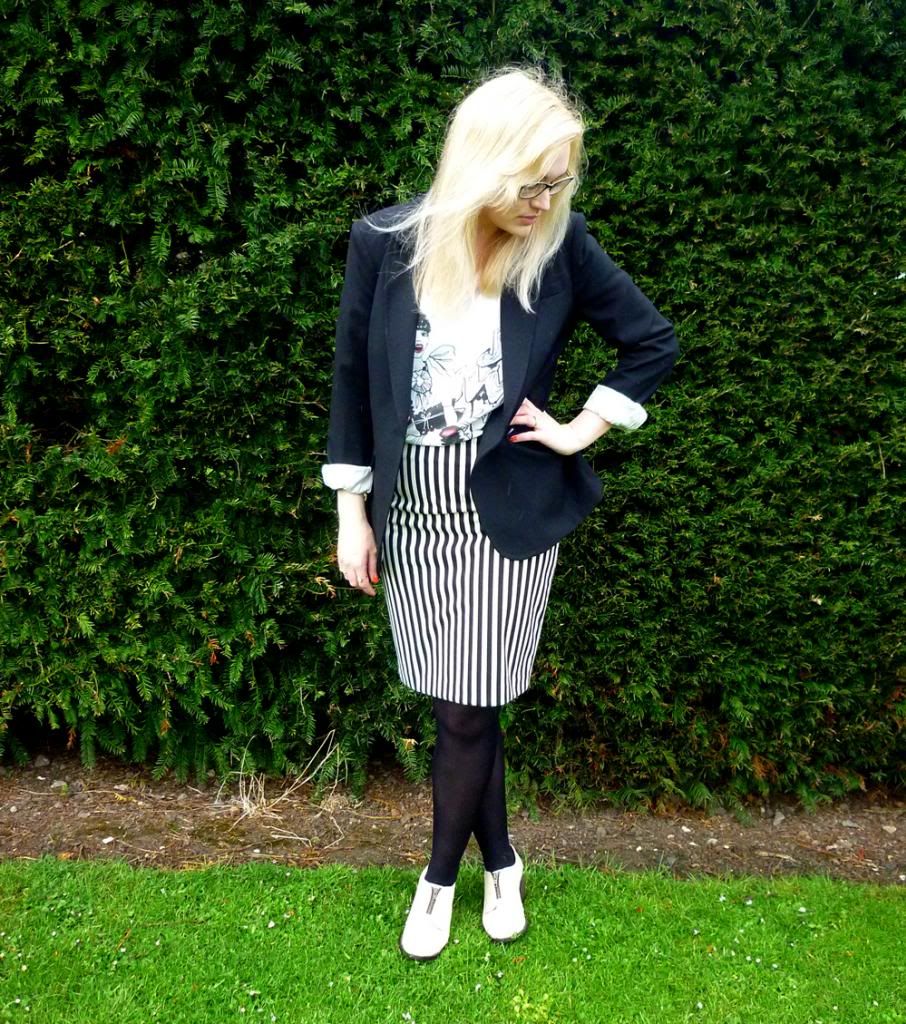 Skirt / H&M
Blazer / Amsterdam
Shoes / Office
Rings / Topshop
Seven tops in my wardrobe suggest that I like a Breton stripe. So when I saw this striped skirt, I thought it was the perfect alternative. However, it is also far too easy for me to wear it with a black top, black tights, black shoes, black, black, drab, drab, drab.
Spots, stripes, animal print- monochrome makes any pattern accessible. Forget accents though- I'm going for bold blocks of each colour. What I think separates monochrome as a look rather than just a drab black outfit is an unusual use of the white. In my case it was my masculine white shoes:
Along with the graffiti-style t shirt, the shoes toughen up the look and stop it being too office-y. Not that I won't be wearing this to the office- it's too good to save for weekends!
Another reason I'm championing monochrome is how easy it is to mix and match! As long as you have a couple of key items you can re-wear it with any items of black and white you like.
I think next time I'll dial it up a notch with a punch of vibrant fluoro or splash of spring pastels.