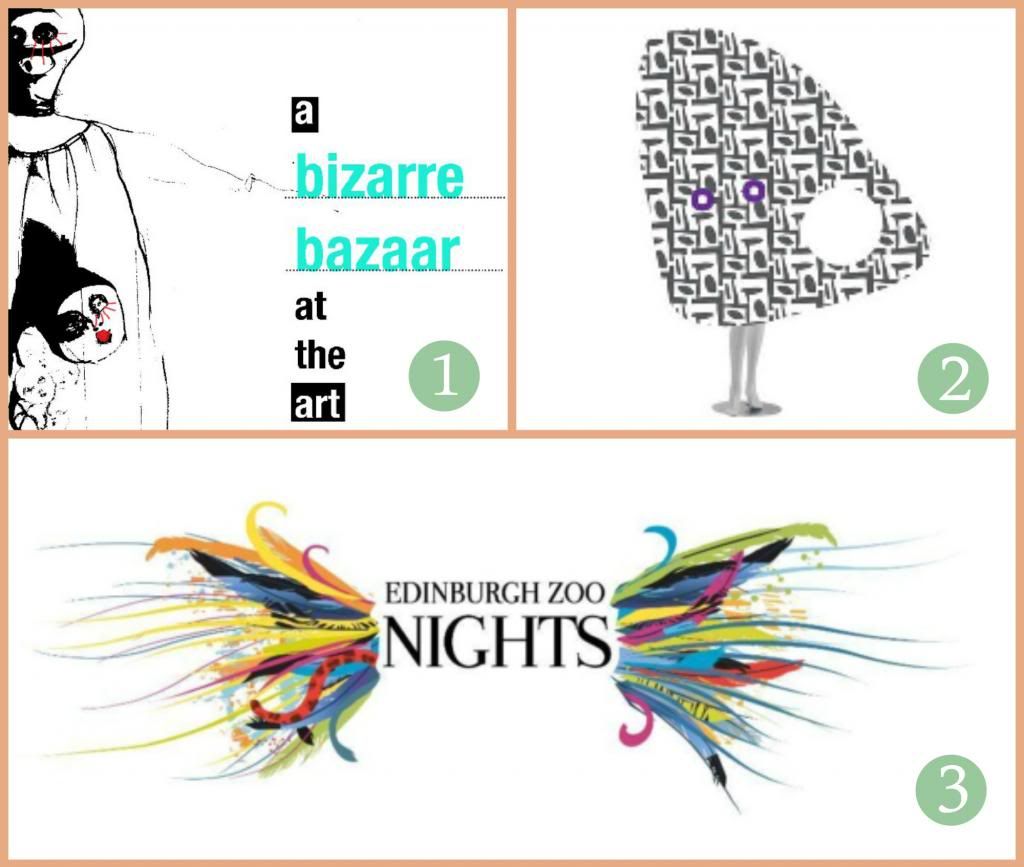 Some of us will be enjoying an extra long weekend thanks to the bank holiday. But, even if you don't get that extra day, there are still plenty of things to keep you busy over the weekend.
1. Bizarre Bazaar, Dundee.
Lots of vintage clothing, local craft and contemporary design can be found at the Art Bar on Saturday 25th, 1pm - 5pm.
2. Costume Written Clothing, Glasgow.
An exhibition looking at the language of costume. Runs at Tramway until Sunday 16th June.
3. Zoo Nights, Edinburgh.
A night at Edinburgh Zoo, with added cocktails! Friday 24th May.