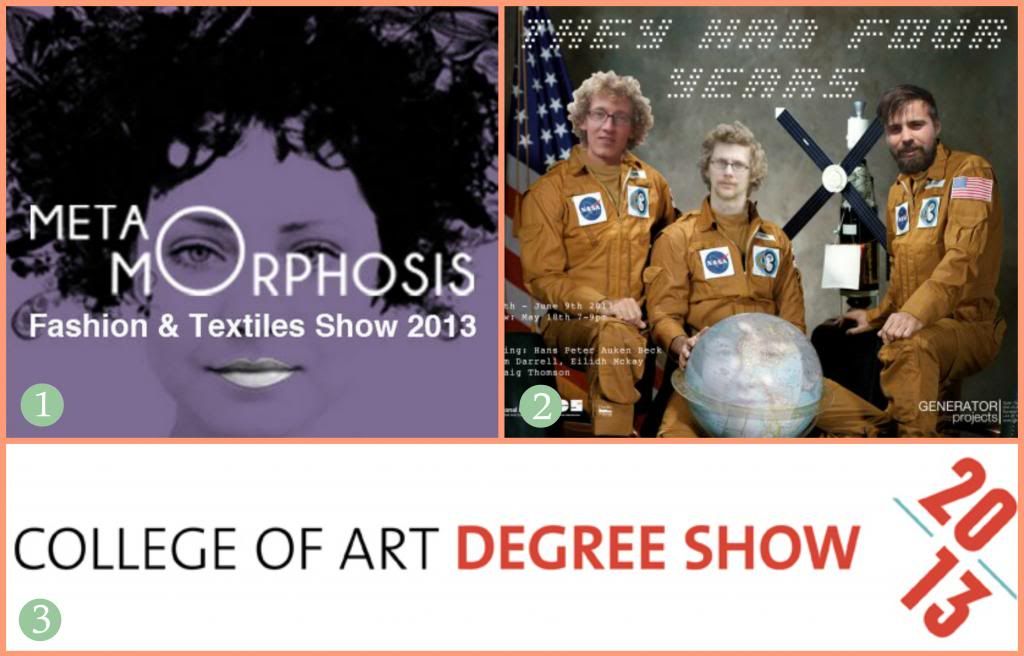 A bit of a graduate themed To Do list this weekend. It's degree show season and it's always a great opportunity to see some fresh new talent.
1.
Metamorphosis
.
A fashion and textile show from the students at Cardonald College. Saturday 1st June in the central hall of Kelvingrove Art Gallery and Museum.
2.
They Had Four Years.
Annual exhibition from Generator Projects featuring work from recent graduates. 19th May - 9th June.
3.
Edinburgh College of Art Degree Show
.
Exhibition of final year students held within the art school from 1st - 9th June.