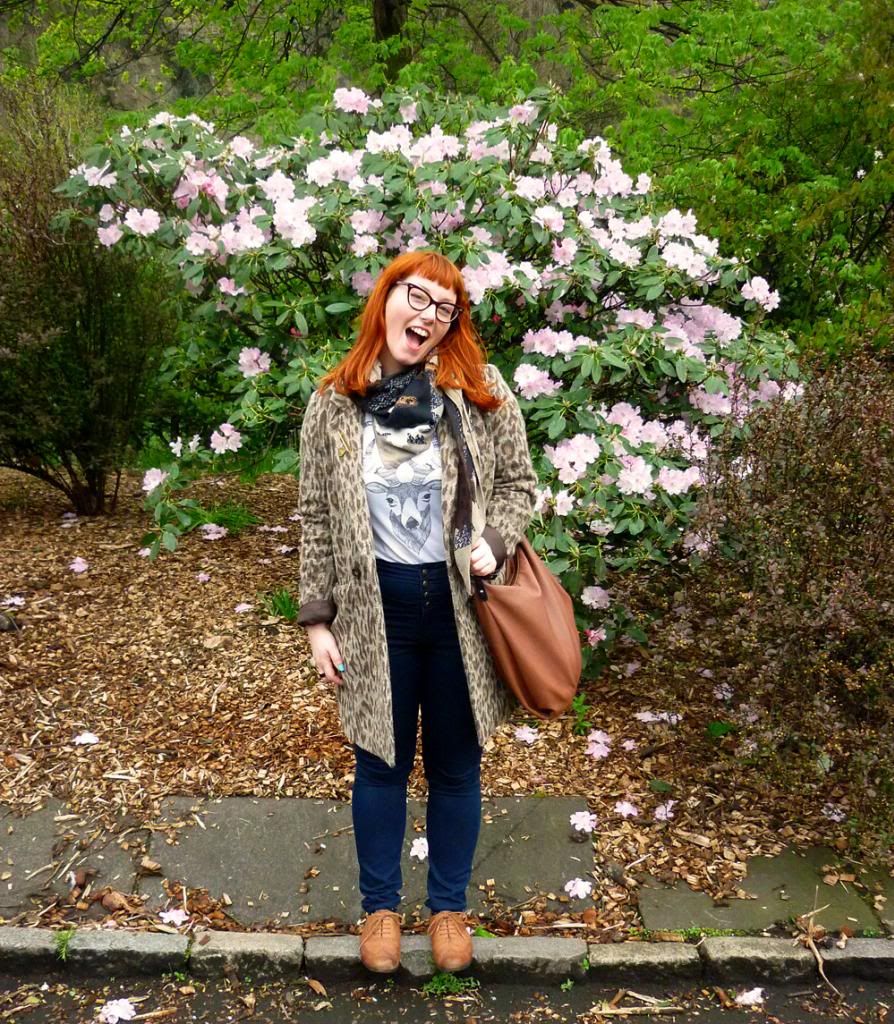 Coat / Warehouse
Tshirt / Brat & Suzie
Jeans / New Look
Bag and Scarf / H&M
Shoes / Clarks
Cat Ring / Lazy Oaf
Pencil Brooch /
Rock Cakes
Pin Badge /
Vanilla Ink
Kickstarter reward
This is what I wore to do a spot of shopping around Edinburgh. Comfort was key, so I picked my Clarks shoes and some casual separates I also went for a few easily removed layers to keep me warm while outside but also so I didn't have to faff too much in the changing rooms.
A big handbag is a shopping essential for me. It means I can carry all the crap I need (such as purse, bottle of juice, camera, etc), store those extra layers while in shops and
still
have room for any purchases. Carrying any new buys in my bag means there's no chance of me leaving them on a train or in a cafe. It's never happened to me yet, but I do like to take preventative measures where ever possible.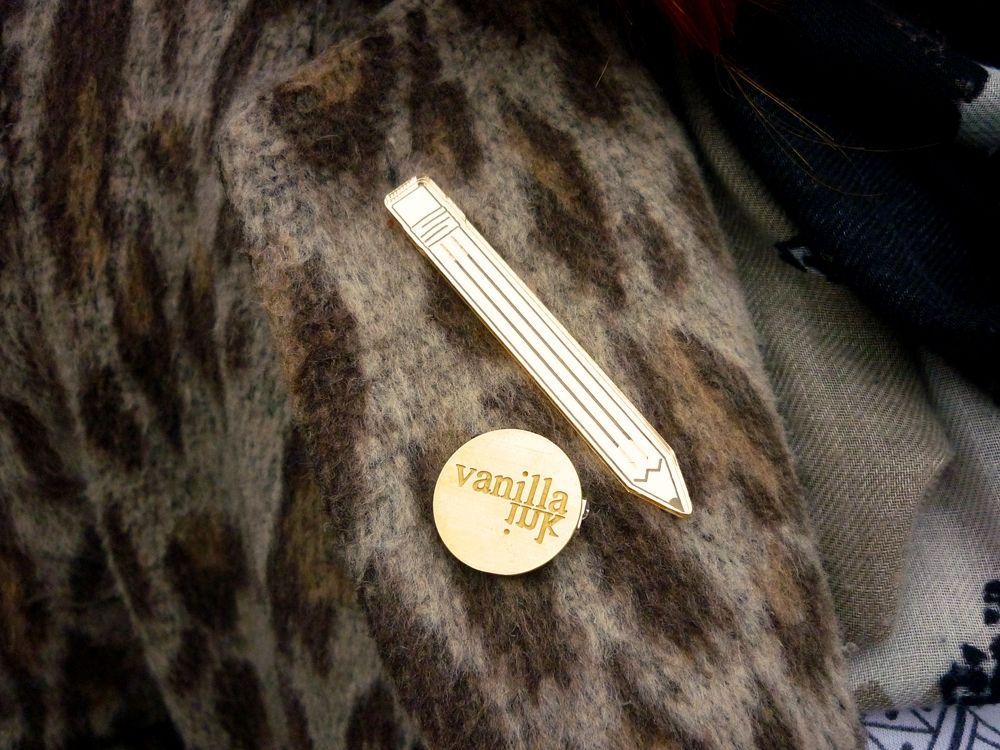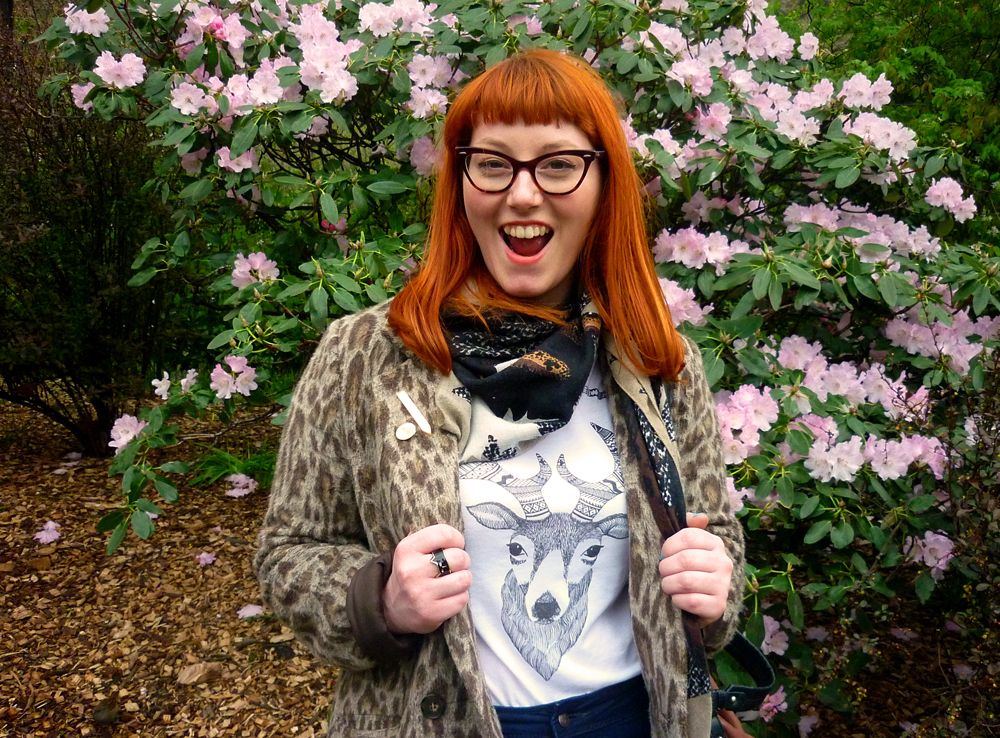 Do you have any tips for easy shopping style?