I had such a great afternoon at the Edinburgh College of Art Degree Show on Sunday. The weather may have been beautiful outside but there's no place I'd rather have been. Degree shows are one of my favourite events to go to as they are always filled to the brim with talent and inspiration. This one was no different. It was tough but here are my top five:
Hannah Killoh
1.) I really enjoyed
Hannah Killoh
's collection of images featuring amusement parks. I love amusement parks as a subject matter but found Hannah's take on them even more fascinating. Instead of focusing on the bright lights and shiny rides these photographs centred on the smaller, unnoticed details such as plug sockets, fans and sheds.
Sally Morrison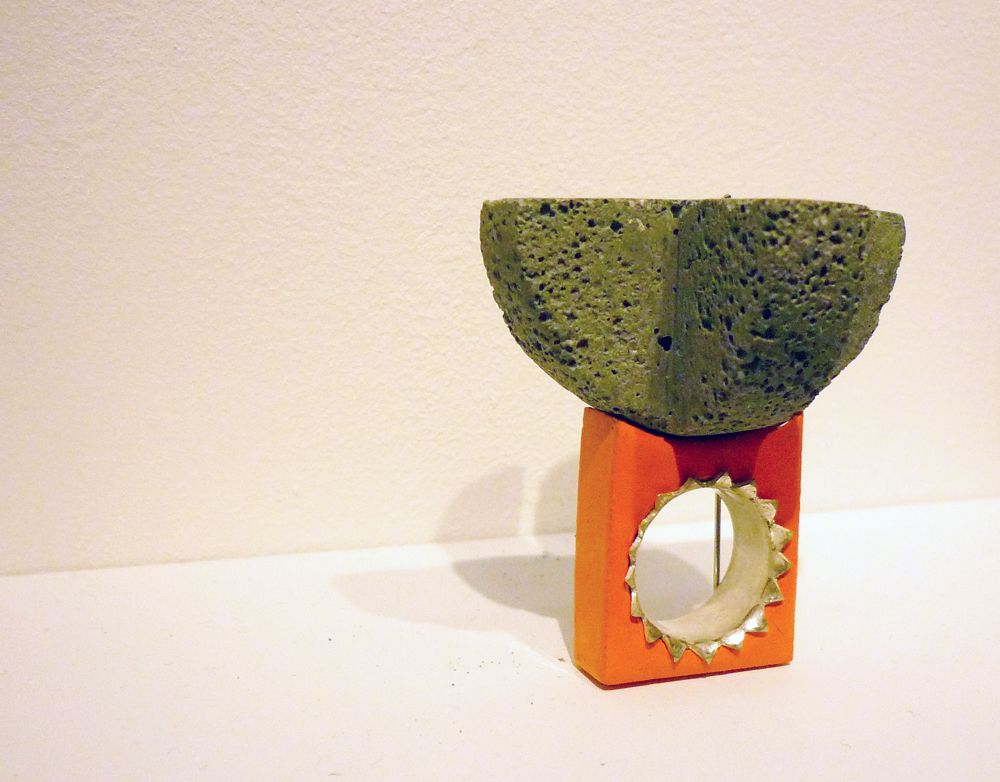 2.) As a huge jewellery fan I was very taken by
Sally Morrison
's collection. Uncompromisingly inspired by industrial architecture the pieces are large in scale and strong in stature. The materials used reflect those of the buildings that have inspired them and their impact is just as great.
A.B. Rushing
3.) I was very taken with the glass installations of A.B. Rushing, especially the one above. I loved how the water rushed and bounced over the glass and the way the light reacted with both surfaces. The skulls were rather haunting and the other pieces in the pile gave the impression of a similar shape washed smooth with time.
Anna Gibb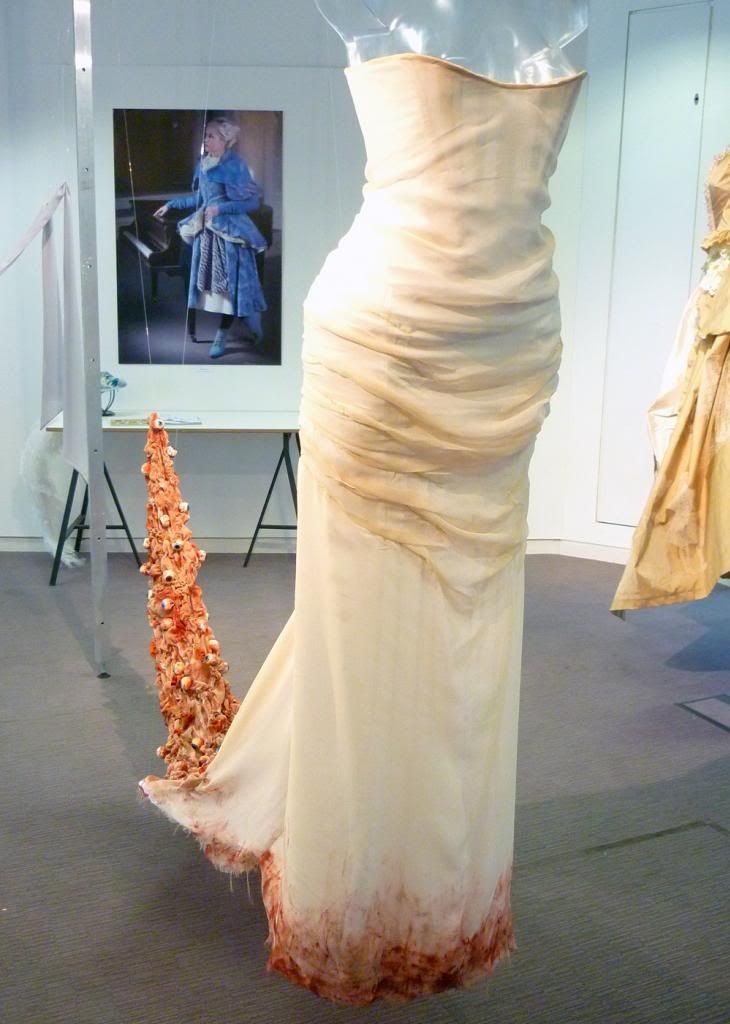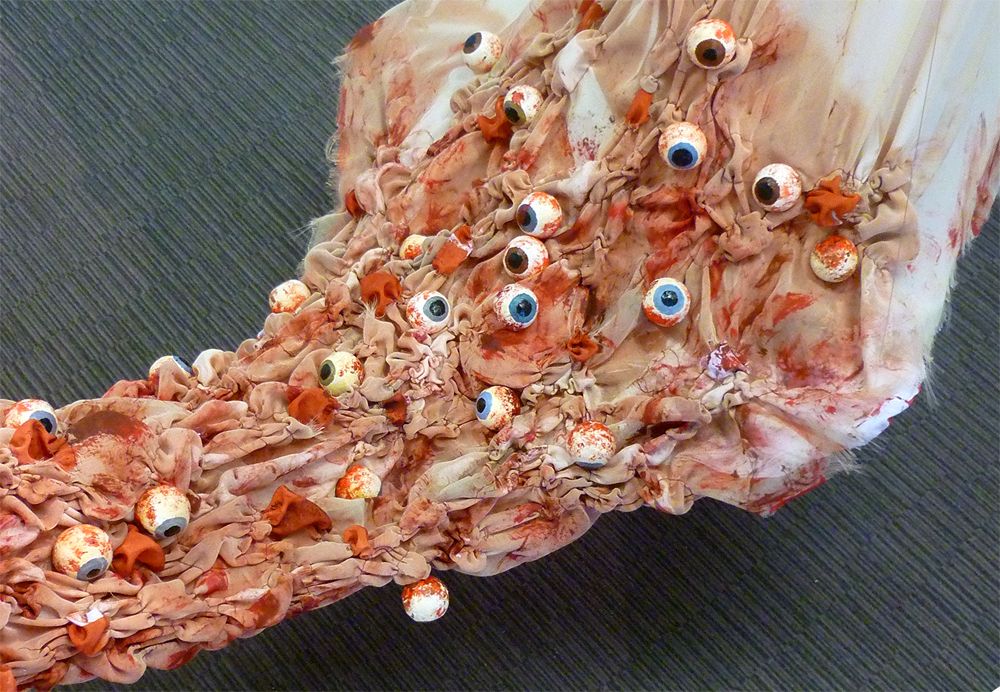 4.) This costume by
Anna Gibb
had to be my favourite piece of the whole degree show. Anna adapted Der Sandmann by E.T.A Hoffman into a play and created this design for the character of Olimpia. It's all about madness and mental horrors and this dress encompasses that perfectly. Is it kinda wrong that I want it to be my wedding dress?
Tamsin Scott
5.) And last, but certainly not least, I loved everything about
Tamsin Scott
's illustration display. Tamsin has created a clothing label, named
Claptrap
, with costume designer, Kat Murray. I enjoy a good illustrated print and these products display Tamsin's illustrations beautifully. Every item is unique and they are all made using sustainable materials. What's more many of the pieces are available to buy from the degree show or the Claptrap online shop. I want the banana dress so bad!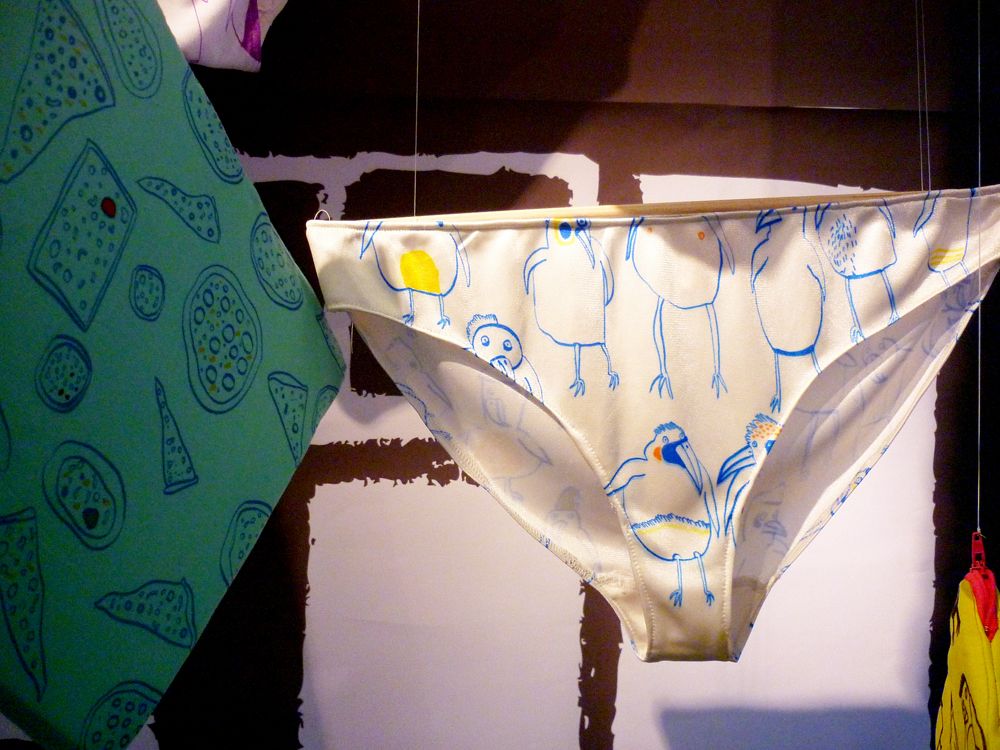 The
ECA degree show
runs until the 9th June and I would thoroughly recommend checking it out. I'd love to hear who your favourites are.