This weekend, Helen and I headed off to Edinburgh College of Art to check out this year's Degree Show. It's running 1-9 June. We saw a lot of different interesting pieces but here is a list of my top five picks to see:
Olivia Rose Hulme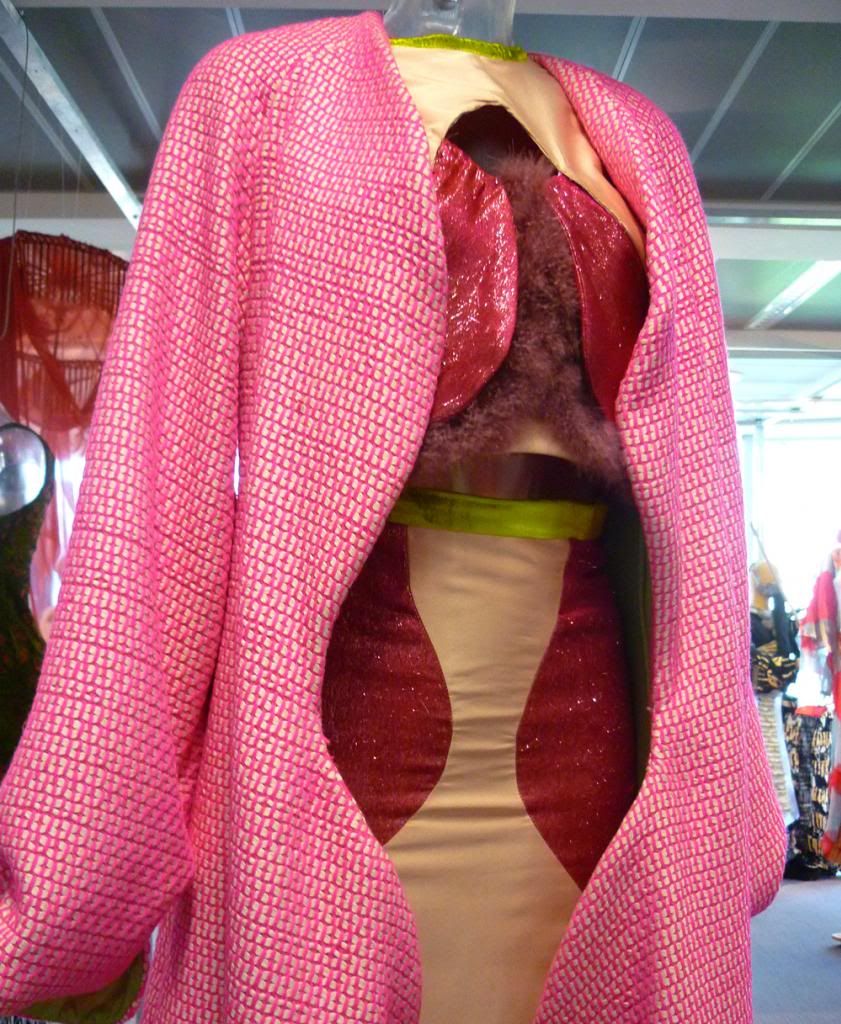 1.) The first collection to jump out at us was that of Olivia Rose Hulme. It was based on Wise Children by one of my favourite authors, Angela Carter- centring around the narrative of two rather fabulous older ladies reliving their glamorous youth by over-dressing for every occasion. Helen and my ambition is to be these ladies one day. The pink jacket with lime green lining was one item I could have stolen from the exhibition! What classy girl doesn't need maribou feathers adorning her decolletage?!

Emelie Westerlund
2.) I really enjoyed looking at these
Emelie Westerlund
pieces. The repetition of matt black in the unfamiliar objects added a mysterious quality to them and make the viewer curious to pick up and inspect them. They have a real tactile quality to them and I think Emelie really nailed the concept. There seemed to be no function to them either but this added to the curiosity of them. I could go on- I had to be dragged away from them in the end!

Amy Lawrence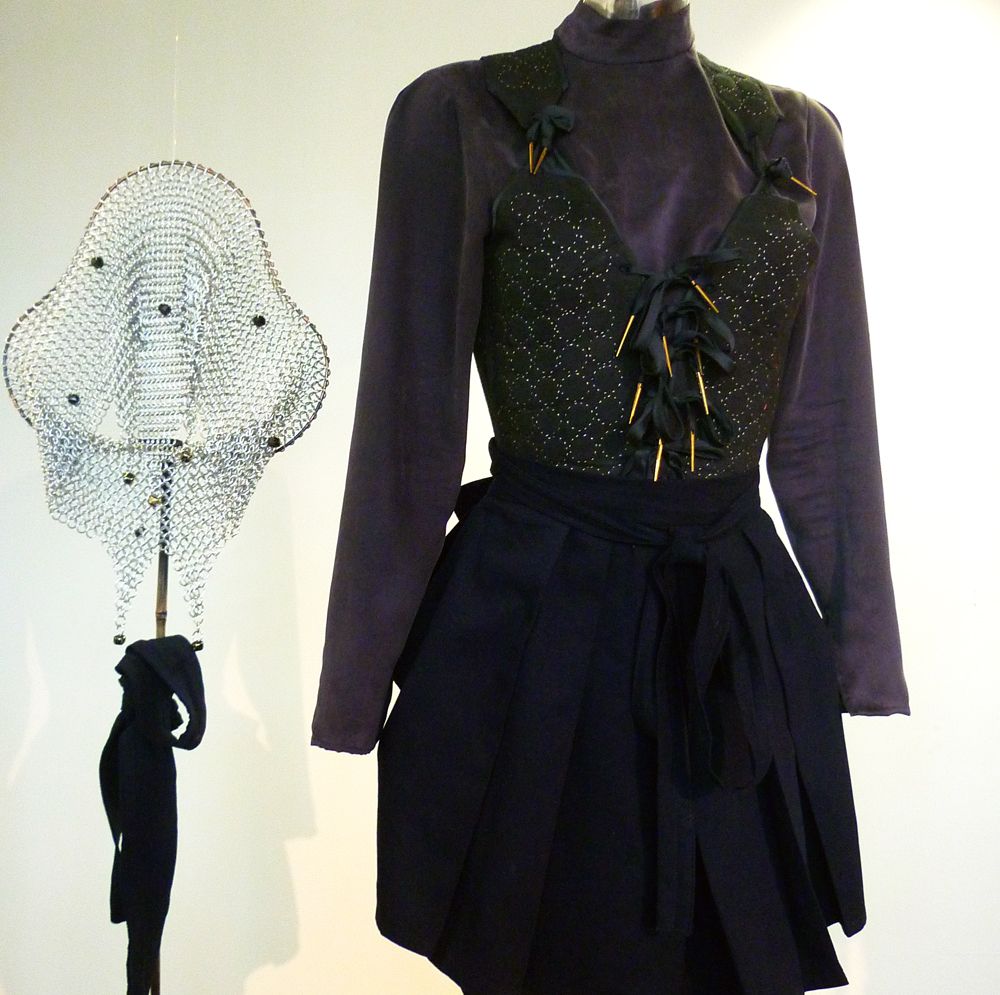 3.) I was also really impressed by Amy Lawrence's costumes from Obbyoss. They were beautifully executed and were actually quite wearable pieces. One of her other costumes intrigued me too because I imagined the sillouette was for a woman when I first saw it but it was actually designed for one of the male roles.
Jode Pankhurst
4.) My absolute favourite was the illustrations and ceramic work of
Jode Pankhurst
. The characters are just delightful in their ugliness; I loved the childish innocent perspective of the faces and, ahem, boobs. The houses had a similar lopsided charm to them.
I loved this collection so much that I purchased one of her brooches, though not any of these ones. (Look out for it in my outfit post later this week and probably many more to come!)

Holly Sterling
5.) Finally, if I had children I would definitely be buying a piece of
Holly Sterling
's work; sweet illustrations for children's novels, bedding and artwork. I am trying to think where I could possibly sneak this adorable dinosaur cushion into my home!
I saw so many beautiful and thought- provoking pieces from this year's graduates that it was difficult to choose my favourite five. So, I guess you will have to head over to
Edinburgh College of Art
to check the rest out for yourself- it is running all this week.