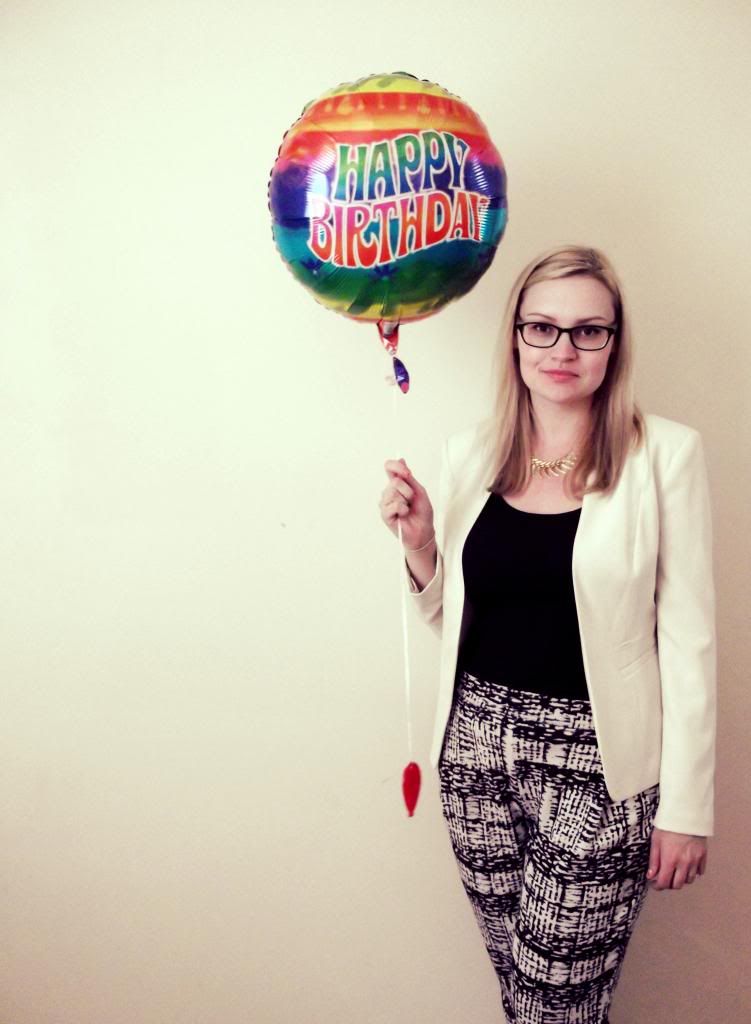 Jacket | New Look
Top | M&S
Trousers | Topshop
Necklace | New Look
Shoes | Clarks
This week was my birthday! I say week because I like to string my celebrations out for days and days of enjoyment. I'm probably ageing in dog years so I must be about 130 by now. I'm always spoiled but this year my birthday is also my engagement anniversary so I have been extra extra lucky!!
I got a lot of lovely gifts but with the exception of my outfit, most of them un- photographable:
driving lessons, theory test, a spa day, a cake decorating course, and a shiny Samsung tablet to help my write this :)
I was most excited about these polkadot towels- a sure sign that I am too old to still be enjoying birthdays so much.
My actual birthday was on Monday so I spent the weekend celebrating- my mum came to visit and we threw a barbecue on Friday and spent Saturday the beach. On Sunday we went to the little French tea room I took Helen too a while ago and my fiance took me to see The Great Gatsby too because our wedding is themed by the art deco period. We are too cute.
He thoroughly embarrassed me on Monday by having flowers and balloons sent to my office. Incredibly sweet but my aready- sunburnt face reached a deeper shade of red entirely. What a git.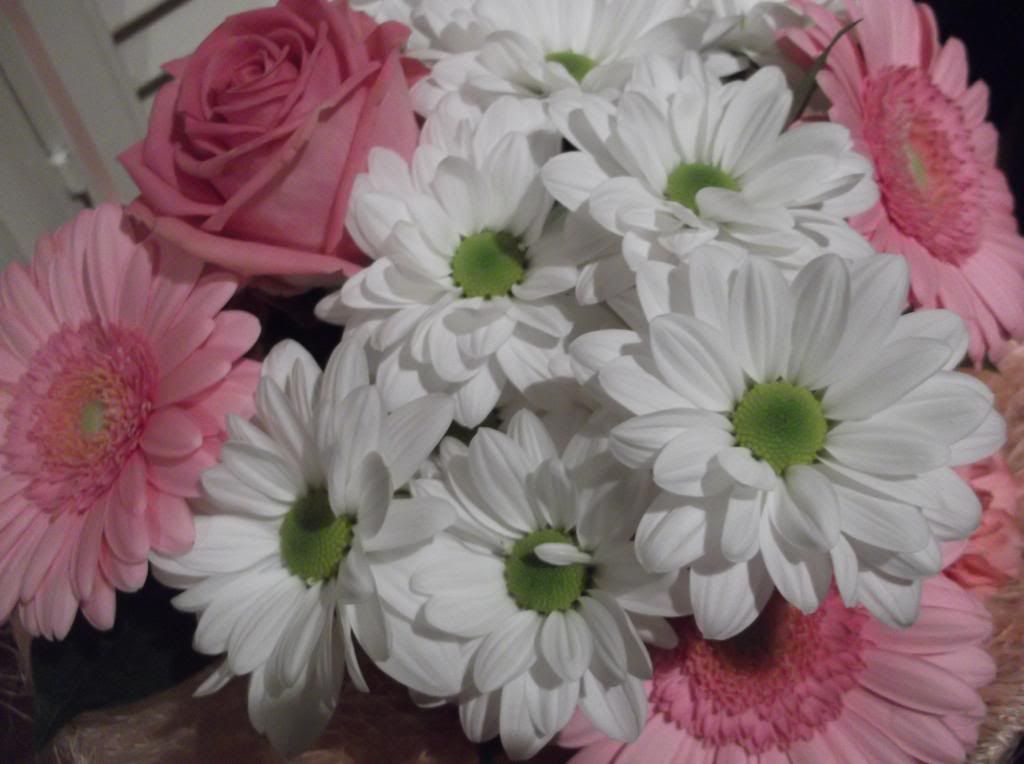 Even back at work the party hasn't stopped- it carried on on my nails!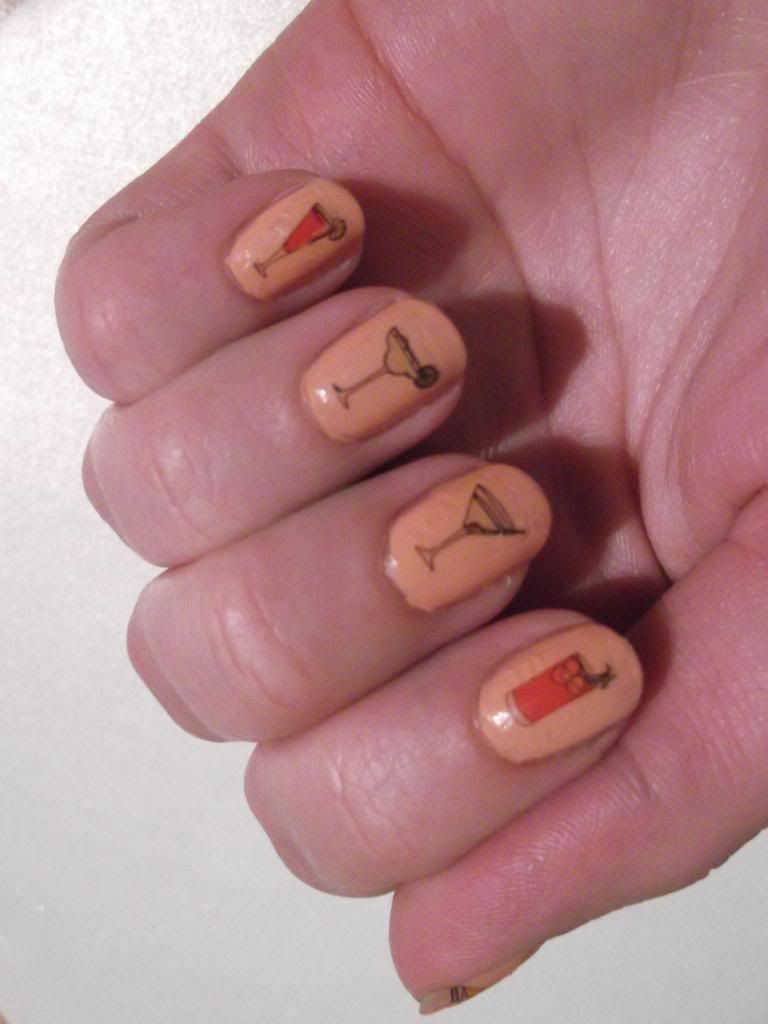 I'm wearing (slightly smudged now, sorry) H&M Peachy Girl nail polish and these delicate Kate Broughton nail stickers. I love her collection so much and have loads of them!
This weekend I am travelling home to see my family for yet more cake and gifts. Birthdays are great, roll on the next, I say!... Let's just forget to mention how many have already past.