I loved everything on
Kim's wishlist
last week, especially the batman tote bag (choose that one Kim). As a fan of a good wishlist I couldn't pass up doing one of my very own. These are the items I am coveting at the moment.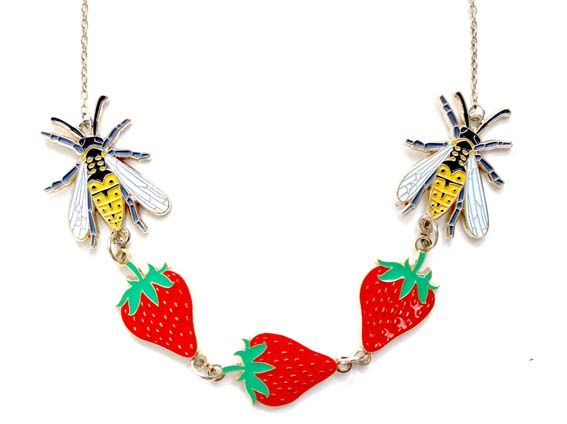 This Red Brick necklace just makes me think of summer picnics. The colours are so bright and cheerful and those strawberries look good enough to eat!
These Lazy Oaf sunnies look super sleek. The gold is the perfect shade so they don't look too brash. Perfect for those summer picnics I mentioned earlier.
This Motel dress looks really easy to wear. I'm not normally a fan of denim dresses but this denim is nice and subtle. It would look great with some bright accessories.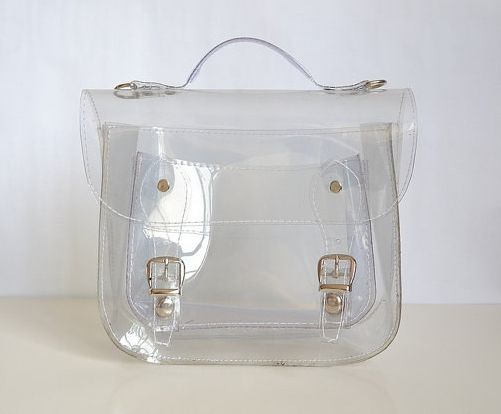 This see through satchel by Golden Ponies has been in my Etsy favourites for ages. I love it so much I really should just take the plunge and buy it. The only thing that really stops me is the shipping time. I know that once I add it to my basket I'll want it straight away!
Well all I'm missing is a pair of shoes and then this little lot would make a pretty perfect summer outfit. What are you lusting after at the moment?