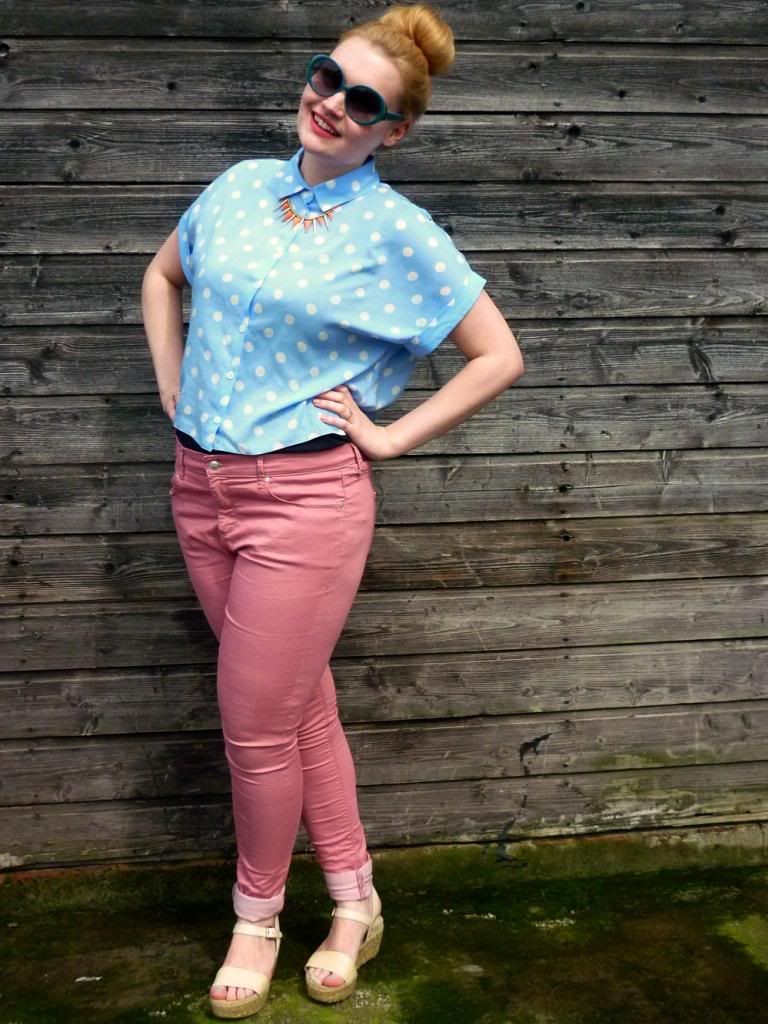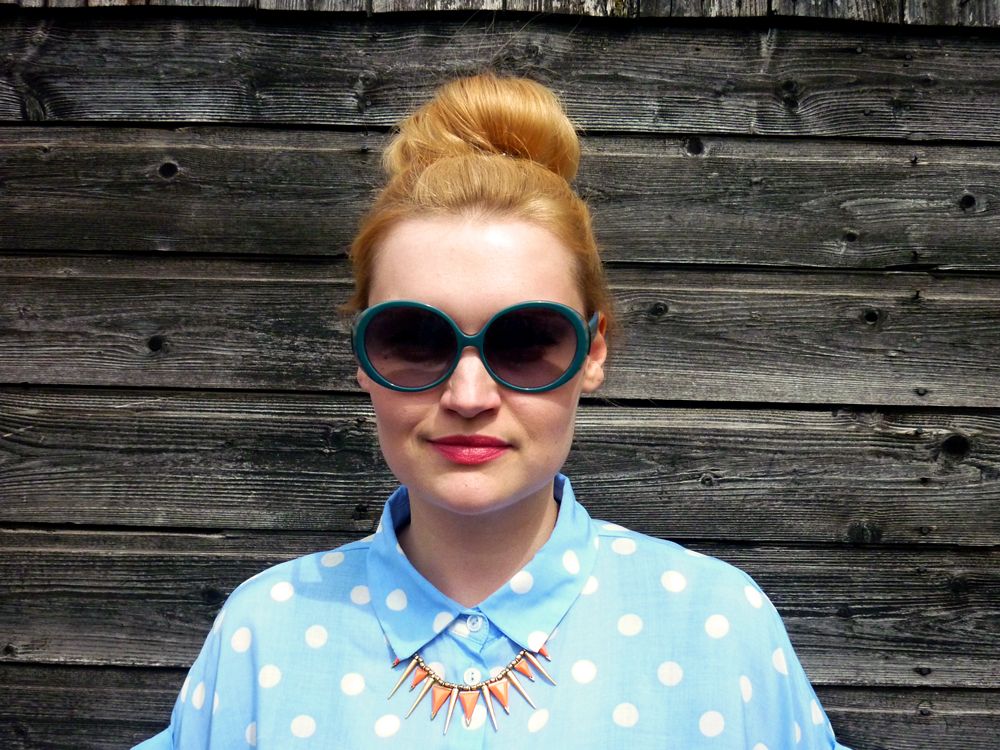 Blouse | Primark
Jeans | Topshop
Shoes | Clarks
Rings | Topshop
Sunglasses | Tommy Hilfiger
Hooray, the sun is out in Scotland. And Helen and I are celebrating with brights and polkadots.
I think this is my favourite outfit of the month, although I just washed this blouse and it came out a little shorter than before. Typical Primark quality. I wish I'd noticed my black vest top was peeking out and spoiling the look!
I wanted to keep my hair up to keep cool and show off my fun flouro necklace. I only just started wearing my hair pulled back (*cough* forehead *cough*) and it was a bit of a mess but who cares. I look like a pompadour duck and this makes me happy. Quack quack.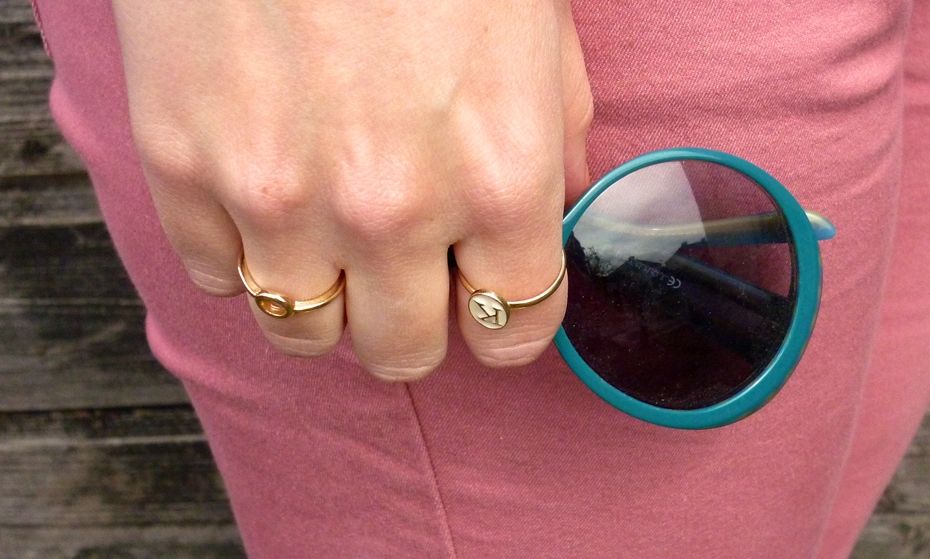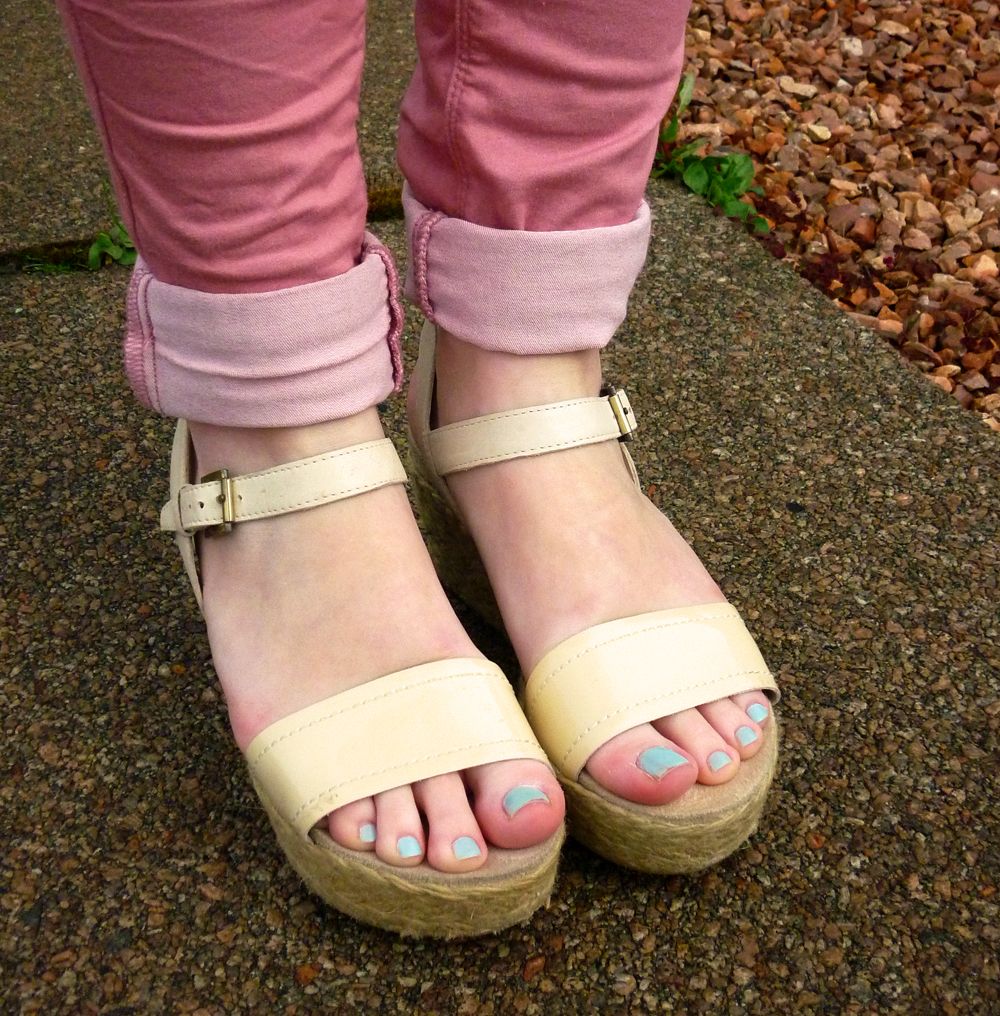 Did I mention that it's SUMMMMERRRRRR??!!!!!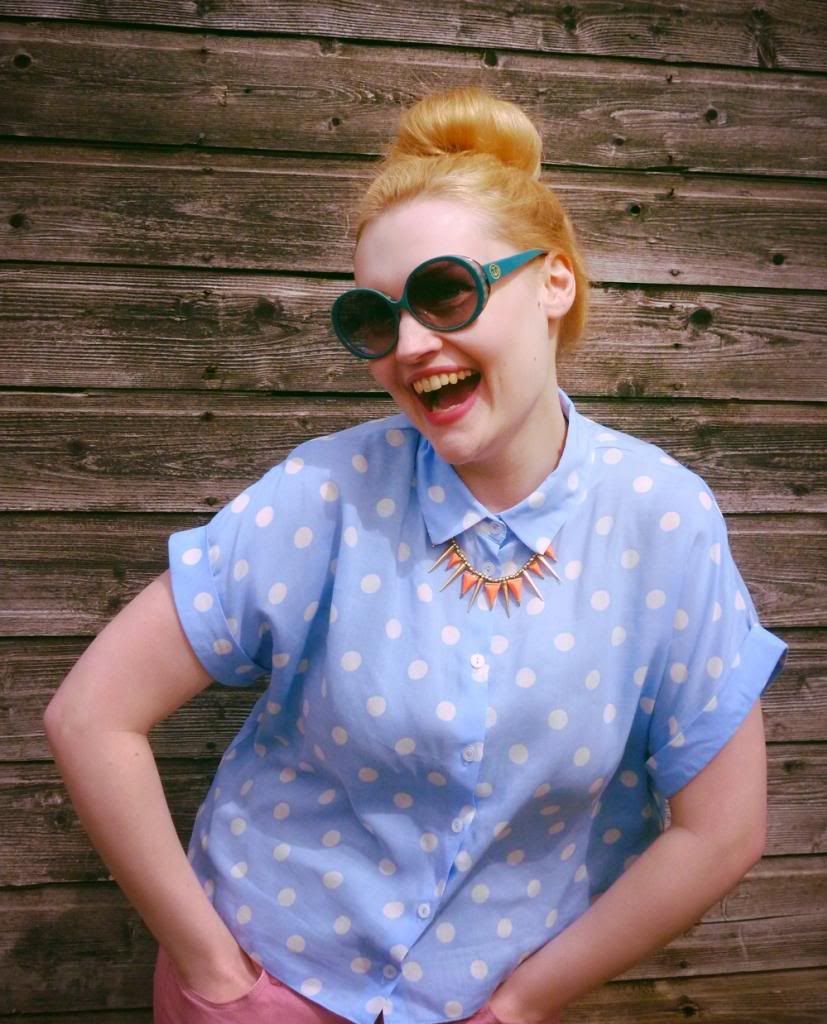 And I'm a wee bit excited.