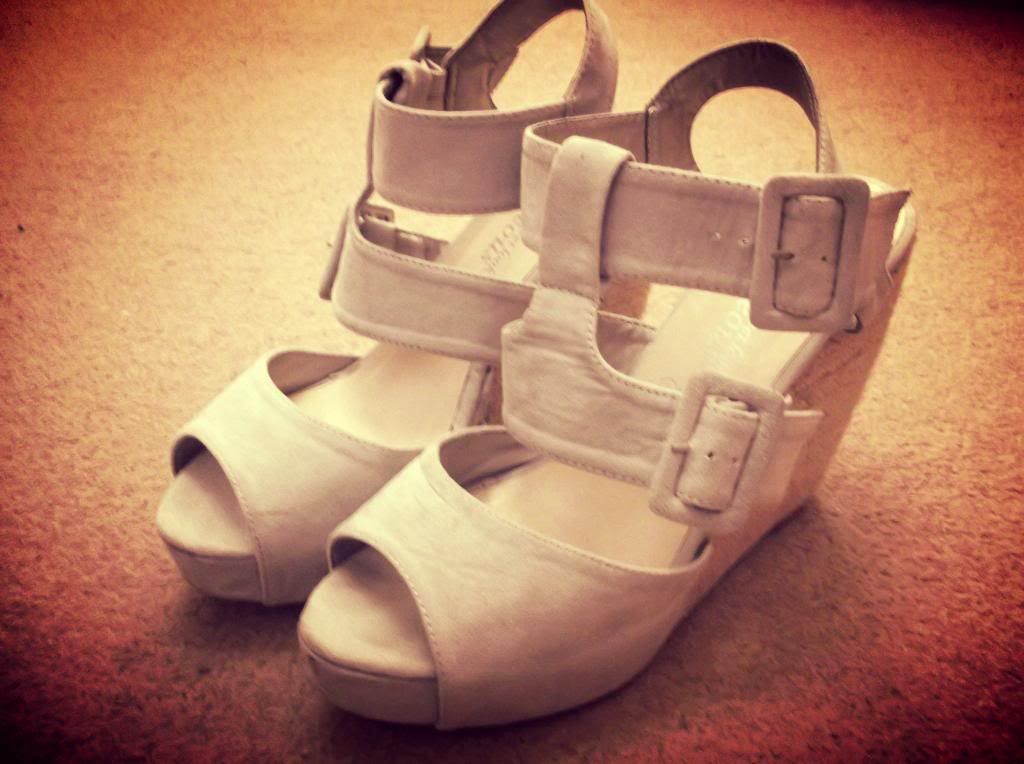 Top | Topshop
Shorts | Miss Selfridge
Headband | Topshop
Shoes | New Look
Bag | New Look
It's been around 3 years since we actually had a summer here in Scotland. Or maybe I mean 3 years since I saw daylight between the hours of 9am and 5pm! I've been digging around in the back of my wardrobes to find these old gems. Can you tell that when I first bought these clothes I was working for New Look and spending all my lunch hours in Topshop? My outfit's a Toppers extravaganza.
I'm a bit plumper than when I first bought this adorable pineapple crop top but I just love it so much- is there anything cooler than pineapples in sunglasses?! Fruity clothing is definitely having a moment. I'm not sure if like me everyone's been watching old episodes of Sex and the City. Fluoro or acrylic fruits remind me of everything Samantha.
I've also been inspired to find this outfit again by my latest attempt at gardening. My home grown strawberries are beginning to ripen this week :) When I first saw my headscarf I thought it had a strawberry print but in fact it's covered in cute little ladybirds. It's quite handy for tying back by hair, which was pretty flat by the end of the day when I took these photographs.
I'm hoping that next time I snap a pic of this t shirt it will be outside in real sunshine. Come on, summer, I'm ready for you!