It's Friday again! Yay for getting through another week. If you haven't already got a bunch of exciting plans why not consider something from our varied To Do list to keep you occupied this weekend.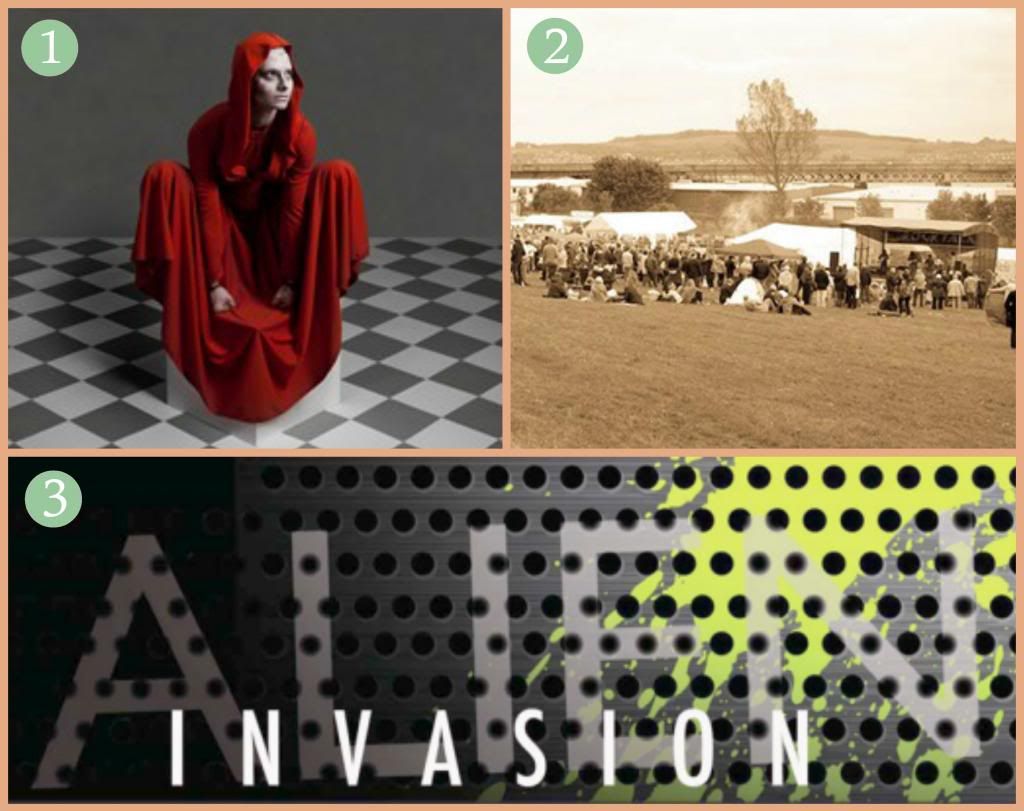 1.
Glasgow School of Art Degree Show
.
They degree shows keep on coming and the GSA one looks like it'll be a good'un. Runs from 8th June - 15th June.
2.
Dundee WestFest
.
An exciting mix of music, art, dance, talks and so much more, celebrating the vibrant culture of Dundee. The festival kicks off with Big Sunday on 9th June at Magdalen Green.
3.
Alien Invasion
.
An exhibition of scfi costumes and props being held at Our Dynamic Earth. Runs until 28th June.