Happy Friday one and all! It's a Dundee To Do list Special this week. There is so much going on in the wee city over the weekend. Unfortunately Helen will be missing it all as she is off to Oban but hopefully some of you guys will manage to make it along.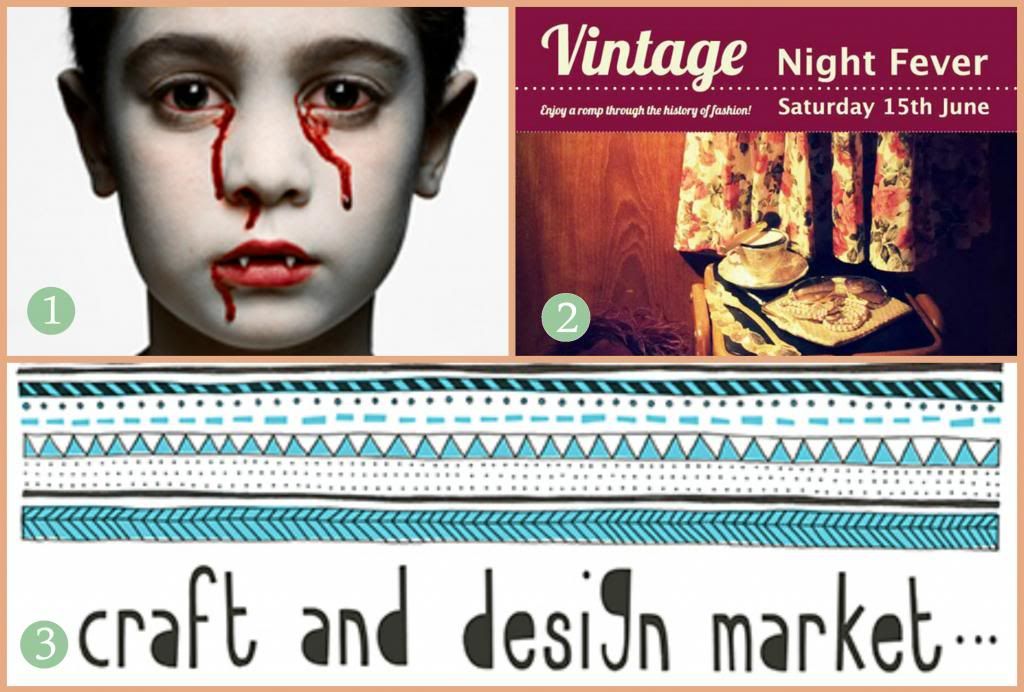 1.
Let The Right One In
- Dundee Rep. A stage adaptation of the Swedish novel and screenplay of the same name. This runs until 29th June so hopefully we will make it along at some point.
2.
Vintage Night Fever
- Bonar Hall. Saturday 15th June is set to be a night of vintage fashion, entertainment, dancing and more. Join in by going along in your finest vintage get up.
3.
Summer Craft and Design Market
- DCA. The Christmas market was filled with amazing handmade goodies and the summer market looks set to be just as jam packed. Pop along on Saturday 15th to grab some treats.