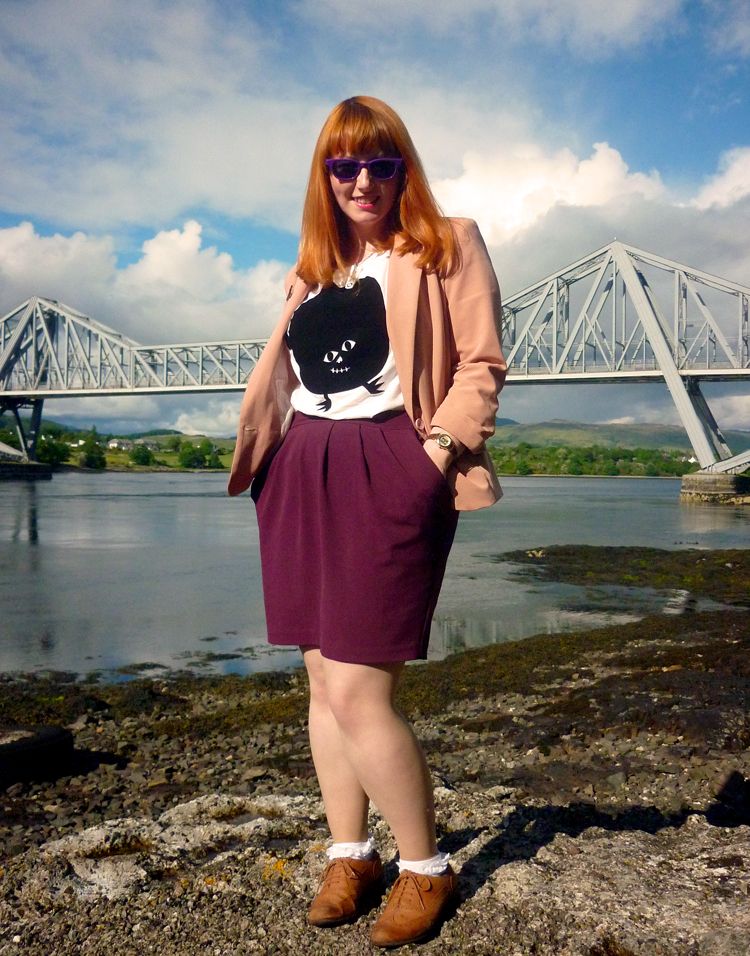 Jacket | Primark
Tshirt |
Monki
Skirt | Charity Shop
Socks | Topshop
Shoes | Clarks
Brooch |
Tatty Devine
Necklace |
Finest Imaginary
Watch | Urban Outfitters
Glasses | Borrowed from Heather
Ring | Made by me
I had a lovely weekend away with my other half and my sister in Oban. It's so nice to have a little bit of time away from home and I love exploring other parts of Scotland. Plus the sun was shining which always makes adventures more fun. This is what I wore for a day filled with aforementioned adventures, including a trip to the Sea-life Sanctuary, treats from the chocolate factory, charity shop shopping and picturesque drives.
The sunglasses were nabbed from my sister, Heather, so I could avoid the squinty eye look in these photos (not sure this was completely successful). I love the way they look next to my hair and pink lipstick. I am also very chuffed with my skirt which was a £1 bargain from the Cancer Research shop. And I have now taken to wearing frilly socks with pretty much everything. I am such a child at heart.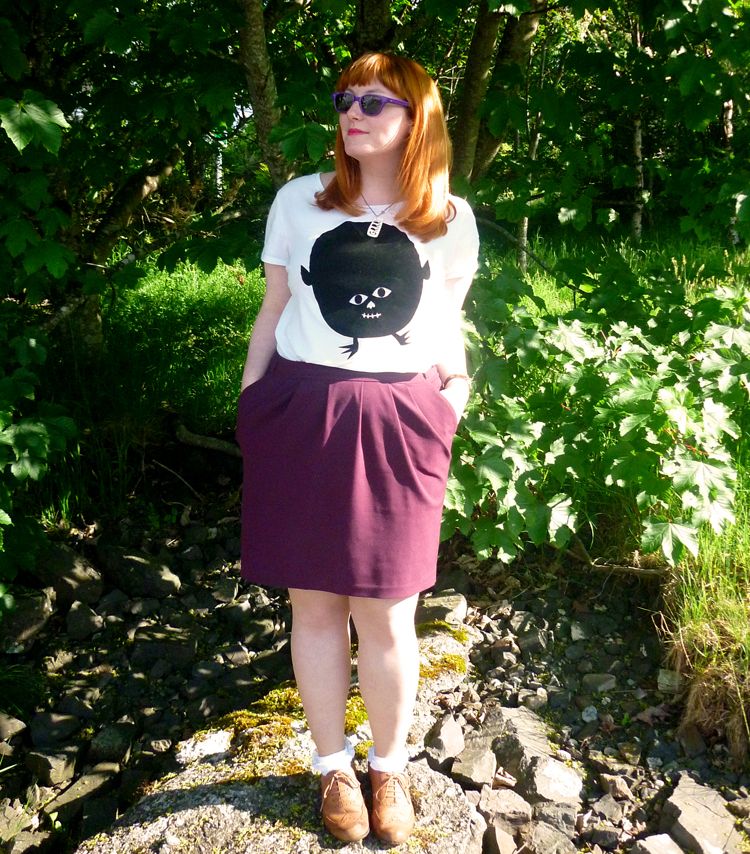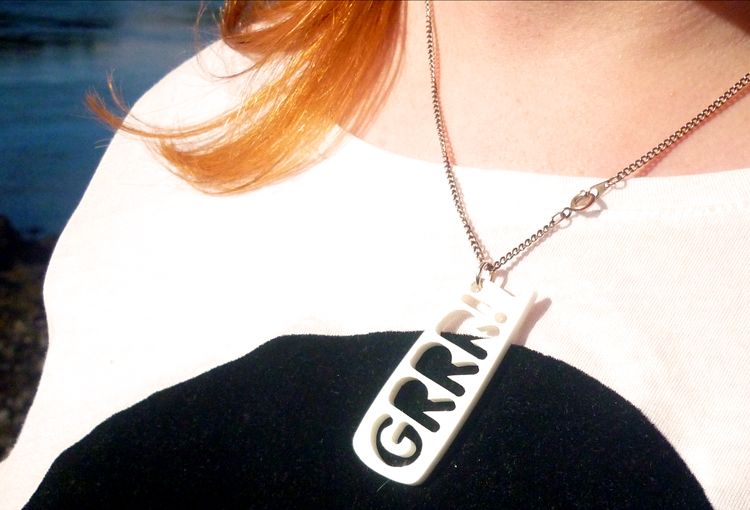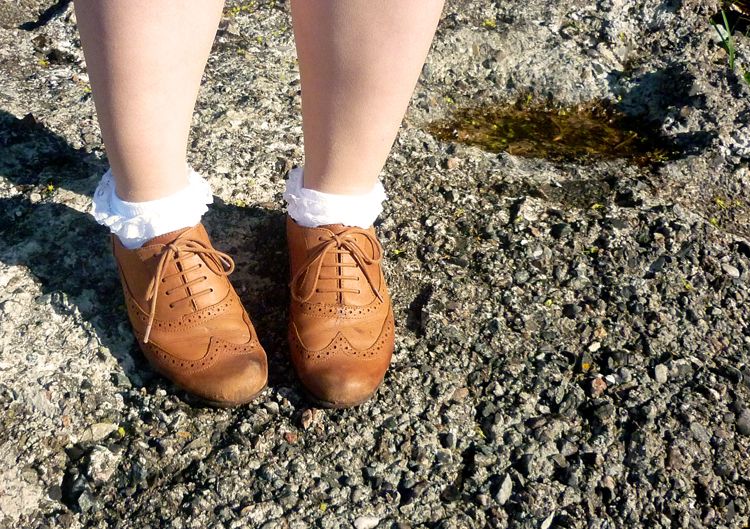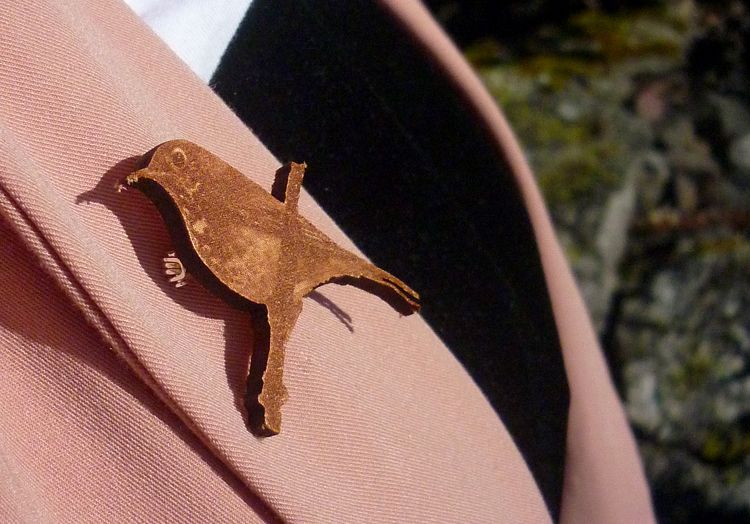 Check out my awesome fish impression.