I have been wishing for way to many things recently and buying far to many of them too. My bank balance can't take it anymore but that won't stop me from creating another wish list full of amazing things I want in my life. I just can't help myself!
Just like Kimberley I have been after a matchy matchy outfit and I may have found my dream twin set. At first I spotted the
patterned shirt
while browsing on the
Monki
website, then I looked closer and saw the crazy dog pattern, and then I scrolled down and found the
matching skirt
. Winning outfit right there.
Another thing that I feel in love with on the Monki website was this
white shirt
. I have been after a simple white shirt for ages but I just found them all too, well simple. I love the length of this one and fun collar detail means it's not too boring. Monki, how do you know me so well?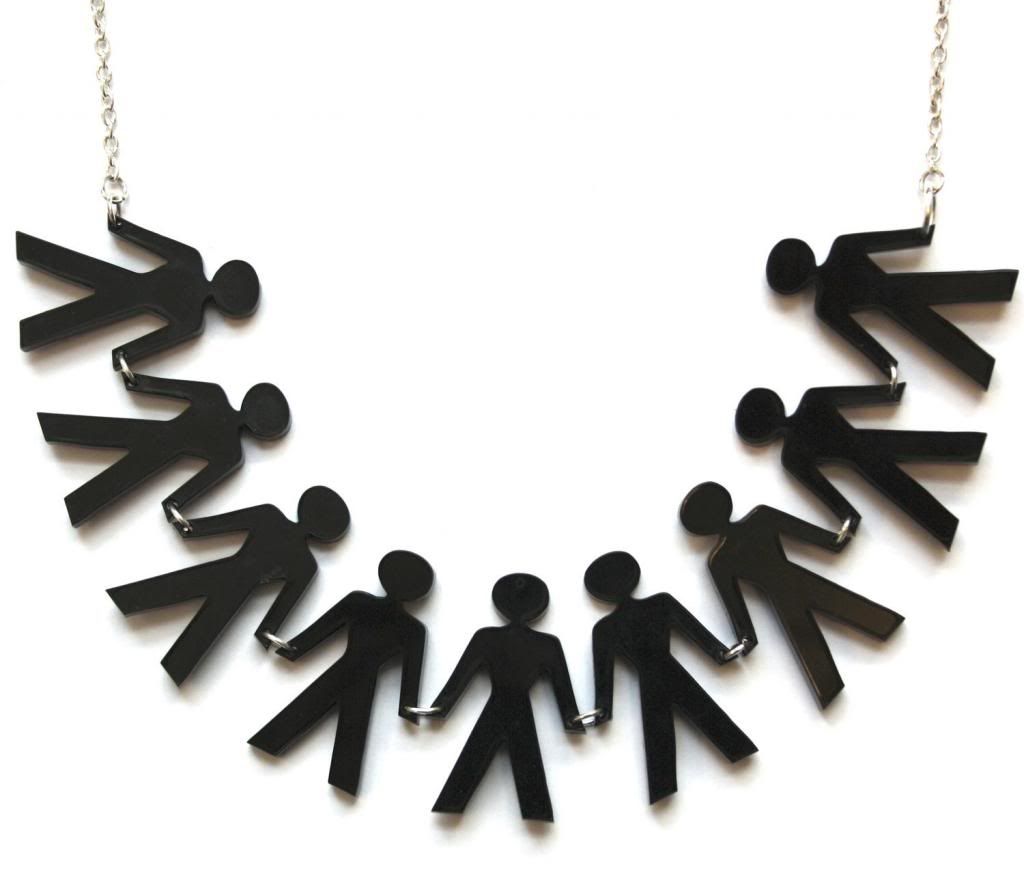 What better to go with the above shirt than this awesome
Paper Chain People
necklace by
Sour Cherry
. Another simple and fun piece that also comes in white. Maybe I could buy that one as well to wear with the dog shirt? Ok, I'm getting carried away now.
Finally, I fell in love with this
mini Paper Bag
on
Goodforall
. It's super cute and made in an environmentally friendly way.
What have you been lusting after lately? Surely I can't be the only one whose eyes are bigger that their bank balance?!