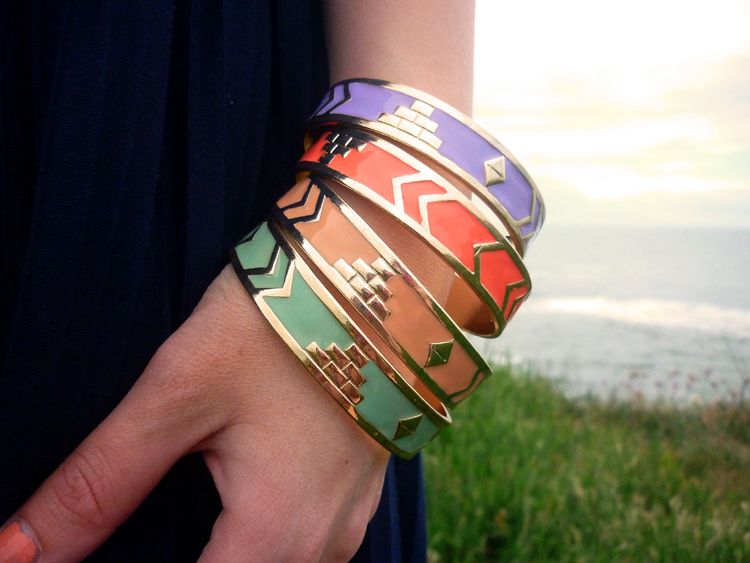 Blouse | H&M
Skirt | H&M
Shoes | Zara
Necklace | New Look
Ring | Accessorize
Bangles | Topshop
I am always lady like in any outfits (or granny-like at least). My usual ladylike go- to is a tea dress so I have deliberately stayed away from them. I really like this pleated skirt as the length is flattering on me- I have good legs from knee down.
Also, it's been a scorcher in Scotland this week! Since we are close to the sea, the morning harr (sea fog) can trick you into thinking you won't get sun burnt but always burns off by midday. I and every other Scottish person is currently lobster coloured in oddly shaped patches.
I normally wear this skirt with a white t shirt but wanted something more prim. I think this blouse is a little too loose for tucking in though so will go back to a slimmer silhouette on top. I've balanced out the library chic with vibrant tribal jewellery.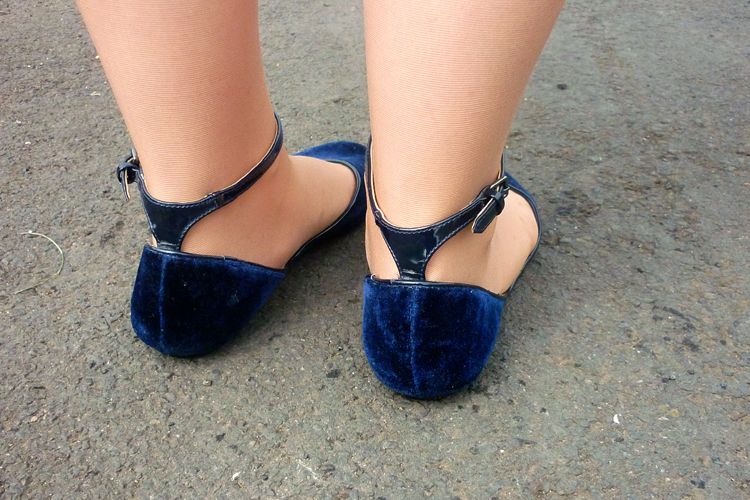 These blue velvet Zara shoes with ankle straps are my current faves. I love Zara's low front shoe shapes- their pointed toe heels are *amazing* but they're too high for me since I damaged my left ankle (also known as my 'fankle') two years ago. I bought these ones at New Year but have been too scared to wear them in the Scottish weather in case they are ruined. So they are getting a rare outing this week, at least until the rain starts again.
Hope you are all enjoying the heat this week :)