Today's To Do is music themed. Although as teenagers we lived for music gigs, we don't get around to it very often these days. Here are some upcoming events that are bringing some nostalgia for our teenage years: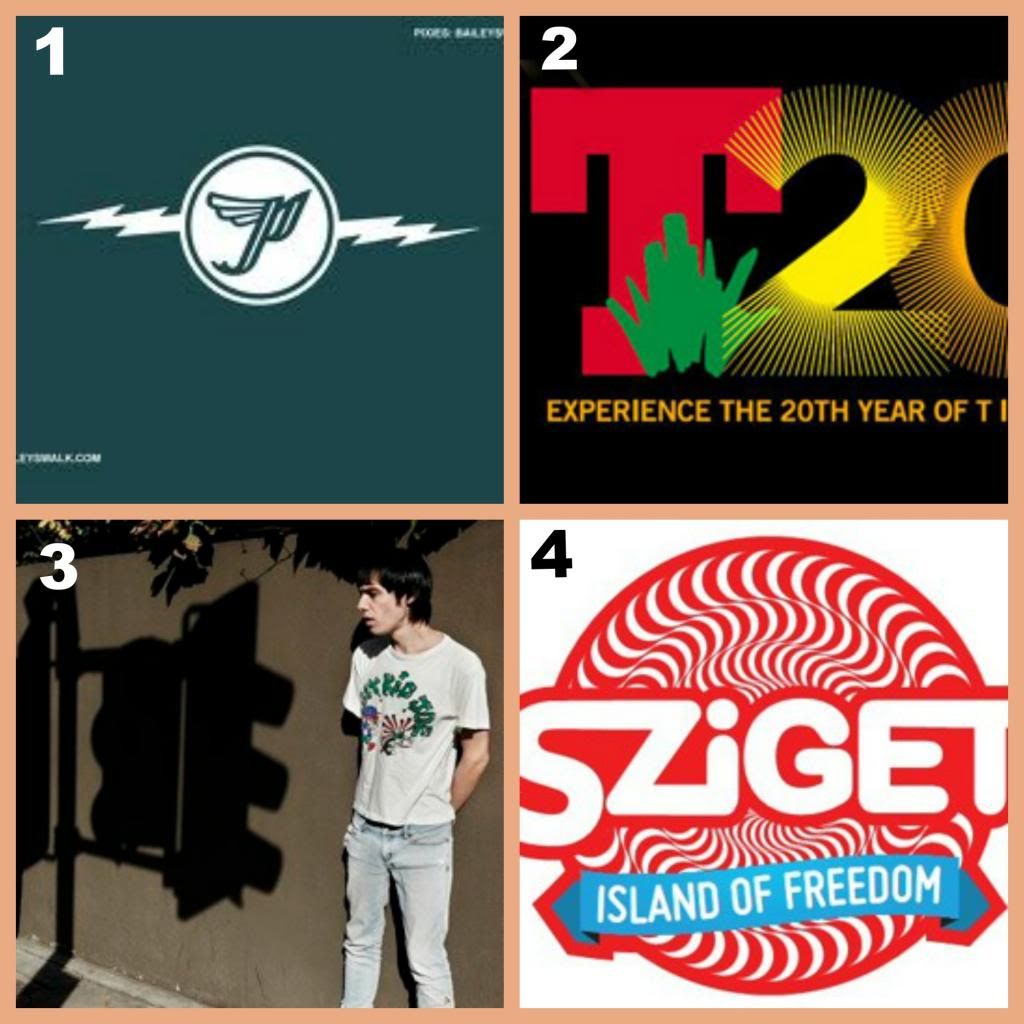 1.)
Pixies
- need we say more? They are playing at Glasgow Barrowlands on 22 November and Kimberley already has her ticket.
2.)
T in the Park
was already mentioned in this week's
posts
and the festival is in its 20th year. For us, the highlights this year are Yeah Yeah Yeahs, the Foals, Editors and Paloma Faith.
3.)
The Cribs
are playing at good old Fat Sams in Dundee on 17 August. This harps back to a 2004 Cribs gig we missed in the same venue!
4.)
Sziget Festival
- this one isn't in Scotland but it is on an island and a pretty cool one at that. The Sziget Festival on Obudai Island in Budapest will be on 7-12 August this year and we can bet you won't need wellies. Billed as the island of freedom, it has quite a variety of music and a lot of British acts including Bat for Lashes, Franz Ferdinand and Biffy Clyro. We have wanted to go to this one for years but so far haven't made it!