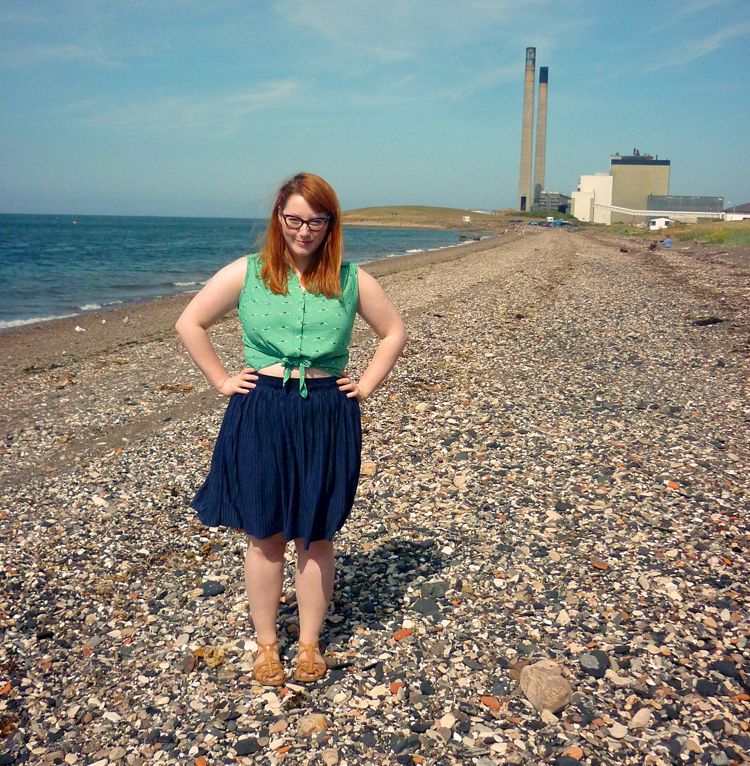 Top | H by Henry Holland
Skirt | H&M (
stolen
borrowed from Kimberley)
Shoes | Topshop
Necklace | Topshop
Pencil Ring |
Me & Zena
Summer seems to be sticking around in Scotland. We've had well over a week filled with sunshine and warmth. Being cooped up at work for most of the time I was very much looking forward to spending some time outside. On Saturday Kimberley and I decided to head to the beach for a mini picnic. Granted it may not be the most picturesque of beaches, what with the disused power station looming over it, but I just think it just makes it more interesting.
It was another hot day so the aim of the game was to be as cool and comfortable as possible. I borrowed this easy to wear jersey skirt from Kim (see it on her
here
) and teamed it with this fun top covered in beach appropriate swimmers. The cute little pencil ring is a new purchase from Me & Zena which I can't stop wearing.