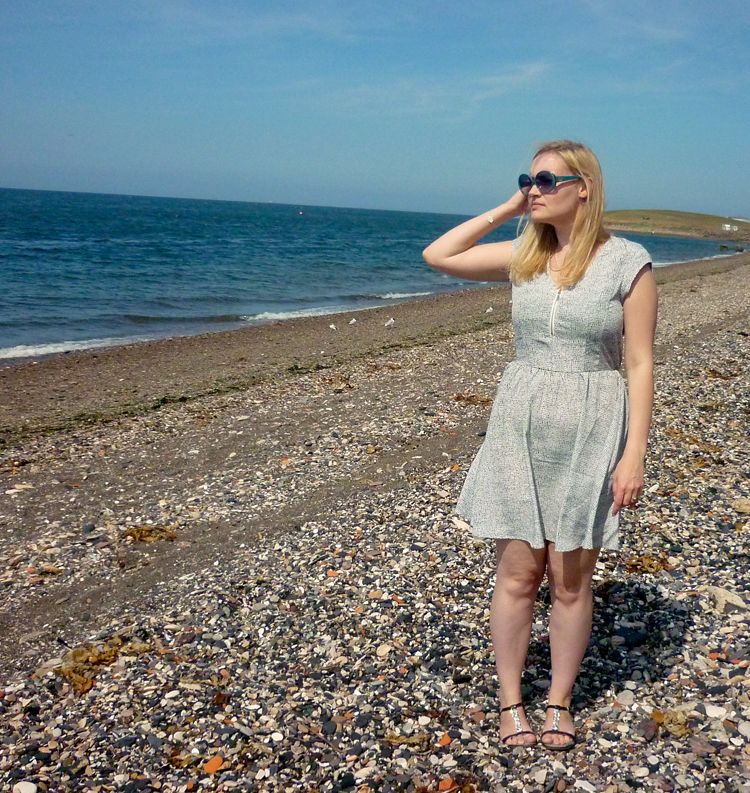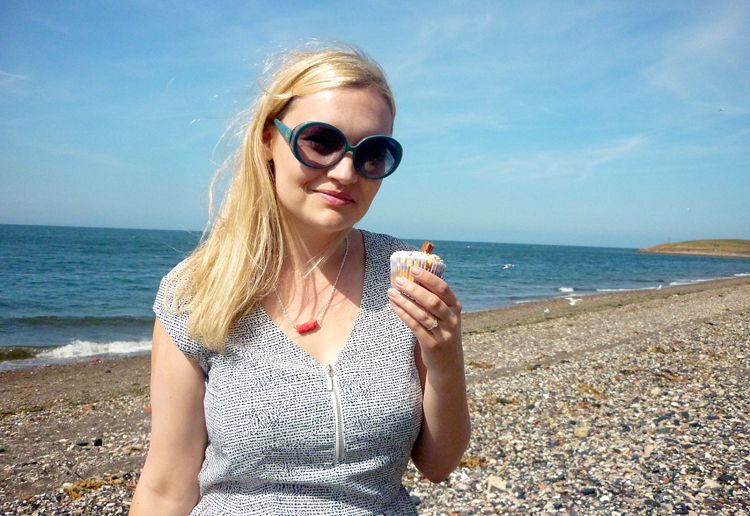 dress | H&M
shoes | Clarks
necklace | Jolly Good
bracelet | Tiffany & Co
ring | Jolly Good
sunglasses | Hilfiger
This week Helen came to visit and we spent the day at a beach in East Lothian. I normally take my dog Fern to this beach on her walks but she was visiting her (dog) mother this week. I did feel like I was betraying her.
We also toured the perimeter of the old power plant, which I've honestly always avoided but Helen was intrigued by it. I felt my insides melting as soon as I was in earshot of its ominous humming. I'm kind of dorky like that, like those people who wear tin foil hat for fear of phone radiation.
Anyway, I'm still enjoying wearing summer clothes I bought two years ago that never saw day light but I bought this H&M dress only last week. It's very simple and chic, and cool of course. In the literal sense. It's a synthetic fabric so I bought it a size too big for extra comfort (read "try not to sweat"). This also means it has a very full skirt which adds shape and interest. I love the way this matching necklace and ring contrast with it.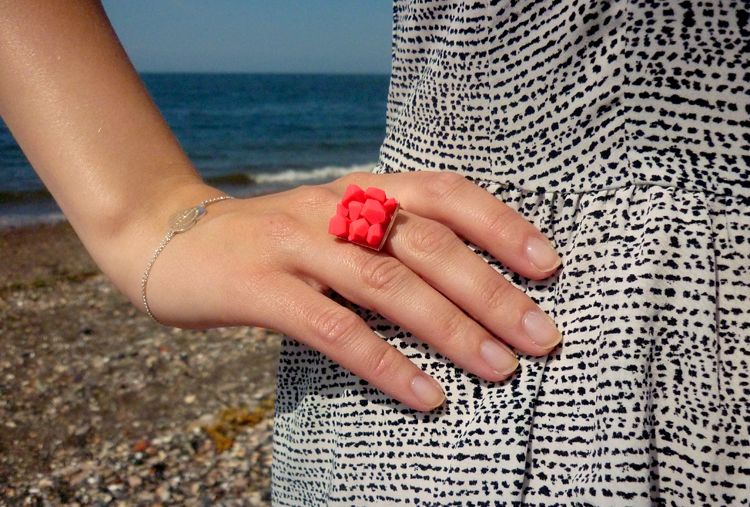 I love Helen's jewellery anyway- we both have great taste!- but I've been eyeing this set for a while. The pink element reminds me of rubber pieces from the end of a pencil and it's so tactile. You can buy them here,
We had a cute little picnic by the seaside. Helen took lots of stylish photos of her food but as usual I was too busy stuffing my face!