Helen: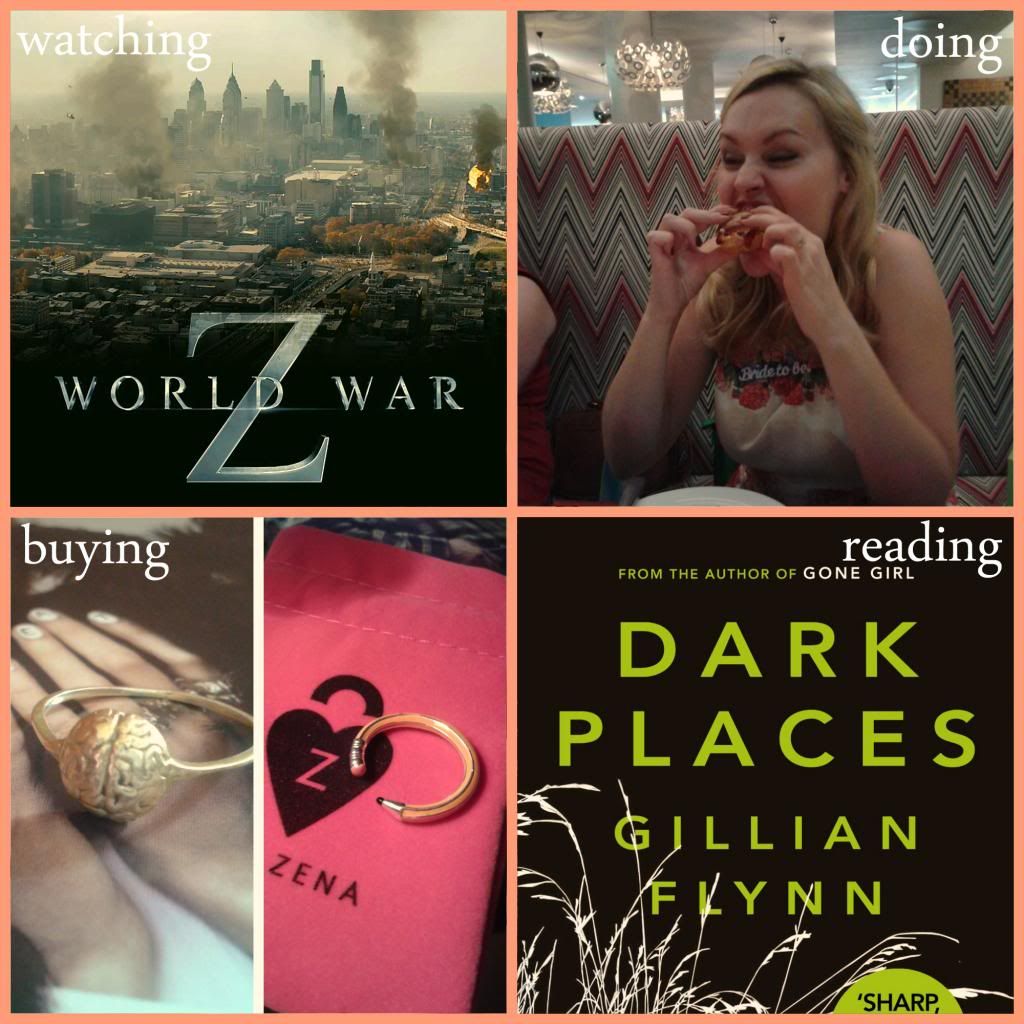 Watching:
I was at the cinema a few times last month but the first trip of July was to see
World War Z
. I read the book a while ago and from the reviews of the film I wasn't expecting much. As suspected the film doesn't have any of the books complexity or insight. What it did have were great big action sequences and a whole load of zombies, which was kinda fun.
Doing:
I know we've
mentioned it a lot
, but the main event of July for us has to be Kim's hen do. It was such a fun weekend and it was great to finally see all my planning come together. I love a good afternoon tea and the spread at Missoni Hotel did not disappoint.
Reading:
Ok so we look like a couple of Gillian Flynn obsessives but I am really into her books at the moment. I will usually discover an author and read through all of their books before moving onto anything else, so for now it's Flynn all the way. I enjoyed
Dark Places
even more than Gone Girl and have now started on Sharp Objects. Prepare to see that as my August reading!
Buying:
I treated myself to a few things in the month of July, including these awesome rings. The brain ring is from
VeraMeat
and I thought it would be a great way to subtly shoe my love of zombies. The pencil ring is one I've had my eye on for some time and when I heard that
Me & Zena
's stocks were running low I had to snap it up.
Kimberley: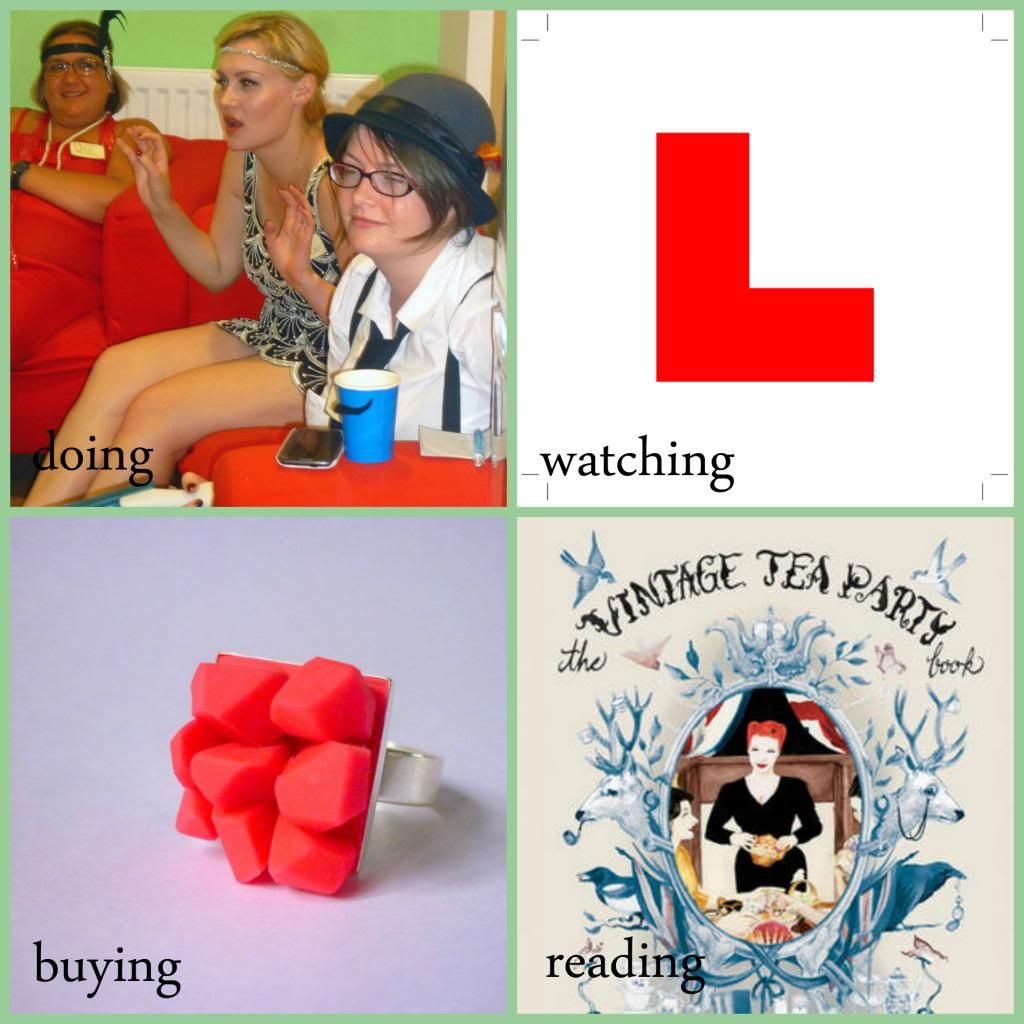 Watching:
not technically a film and- surprisingly- not linked to my hen party. This month I have been using my Driving Theory Test DVD to swot up before I re-take it. Yes, I'm in my
late
mid- twenties. When I was the appropriate age to be using L plates, my dad gave me the money for my lessons.. and I bought a coat instead- the most fabulous coat (actually it lasted about 4 months and wasn't that memorable, was it pink?). Anyway, I keep intending to get my drivers license but other things have always got in the way. I already passed my theory 4 years ago but it expired. Boo hiss.
Doing:
As Helen says, we are totally pre-occupied at the moment. My favourite part of my hen party was the Murder Mystery- I've wanted to do one since forever. I've been to organised ones and I was concerned that it would fall a little flat being done by my friends and family but I have to say I was really impressed by the acting talent and enthusiasm of everyone. My mum was the star as the drunken ex- actor but as you can see, my character had a few juicy secrets to reveal! (I wasn't the killer but I was having an affair with that handsome
girl
chap next to me, Helen's sister Heather).
Buying:
I recently got one of Helen's fabulous new rings- and the necklace to match. It's already had a few outings and made it into one of my posts-
here
.
Reading:
I've now finished all the Gillian Flynn books and am between books at the moment. I've been going through my fashion and styling books for new ideas for my wedding. I enjoy Angel Adoree's The Vintage Tea Party and The Vintage Tea Party Year, although I think I like the photos more than I find it useful.
P.S. I would like to thank Helen for choosing such a flattering photo of me enjoying the afternoon tea, above.