Organising Kim's Hen Party was lots of fun. That's not to say it didn't have stressful moments (there were plenty of them) but it was great to pick a theme/s and run with it. Kim was in on a lot of the main planning but I wanted to have a few surprises in the mix. She knew we'd be heading for afternoon tea at Hotel Missoni and that there'd be a 1920's Murder Mystery in the evening so I wanted to add a few little details to make it extra special.
Decorations
Many of the decorations were inspired by the
Pinterest images
I shared earlier this week. Unfortunately I didn't have a lot of spare time to make anything quite as impressive, but I was pretty pleased with what I came up with. I made signs to personalise the apartment and hung them alongside scallopped bunting and a tassel garland. The champagne tower is just made up of plastic glasses but I think it looks damn impressive.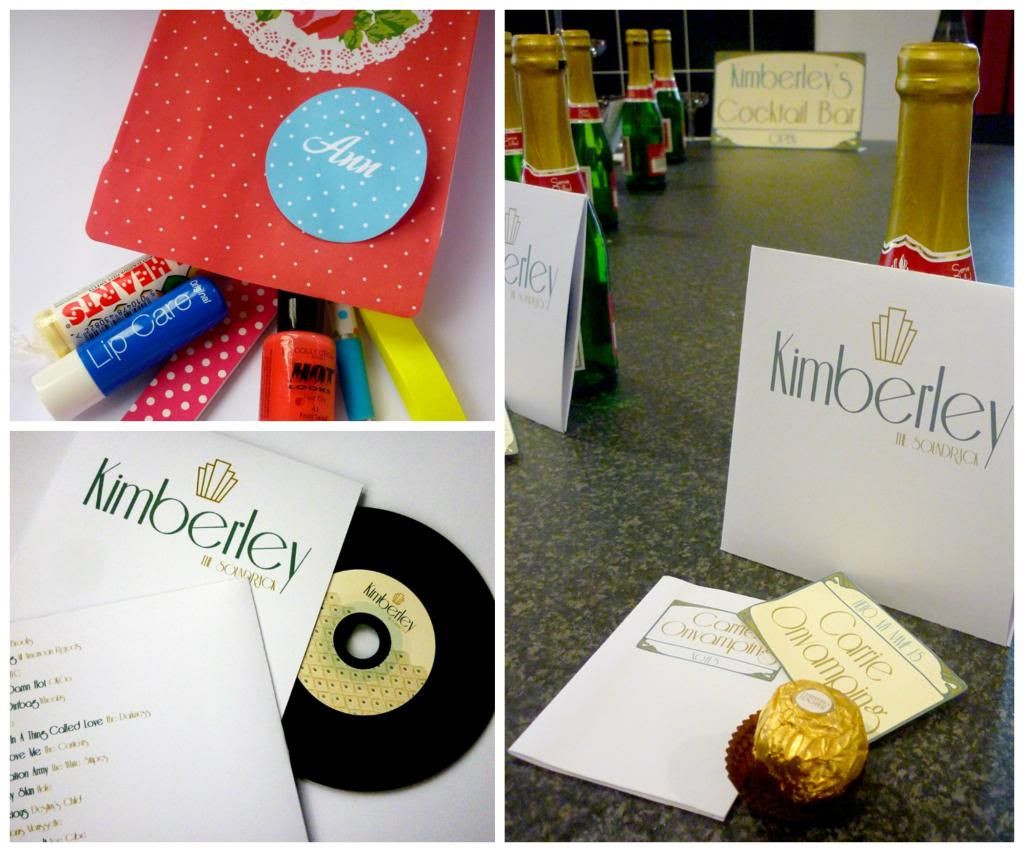 Gifts
What's a party with out gift bags? No kind of party, says I. I made up some cute lady like ones to give out at the afternoon tea. Each one came with a name tag and was filled with Kimberley-esque items.
For the evening I set out little bundles which included some tasty treats, a character name badge and notebook (for the murder mystery) and a copy of Kim's very own soundtrack. I know mix cds are rather out of fashion but I got a lot of joy from filling this one with classic tunes that Kim has loved over the years.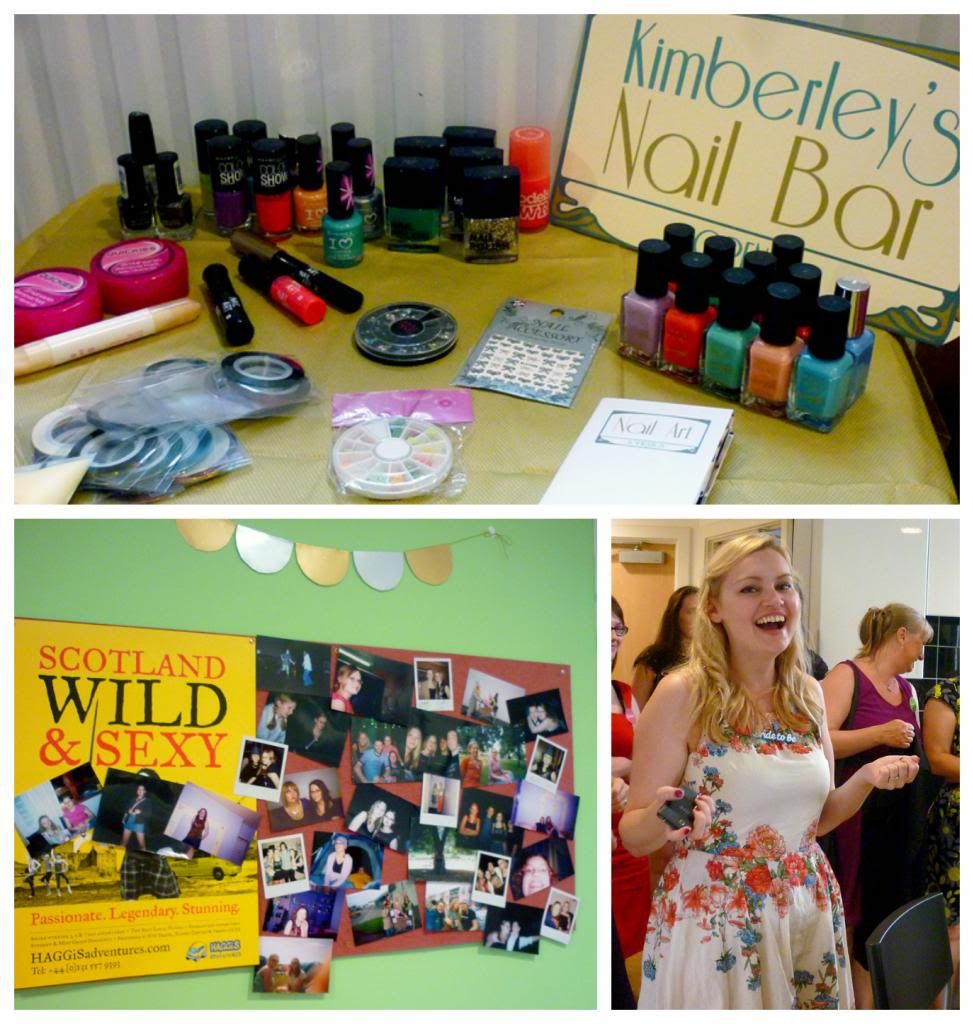 Other Special Touches
As Kim is a lover of nail art I set up her very own nail bar with a selection of fabulous polishes and accessories. Unfortunately the night was filled with far too much fun (alcohol) that we never had the chance to decorate our nails. I'm sure we'll be able to get together for a girly night soon and make use of the supplies.
And last, but not least, a hen night wouldn't be complete without embarrassing the bride-to-be, just a little. I put together a board filled with photo's of Kim through out the years. Let's just say some years were better than others....
I was so glad when it all came together and would like to say a big thank you to the ladies who helped me get everything sorted. From the bottom photo of Kimberlery I think she was pretty pleased with it all.