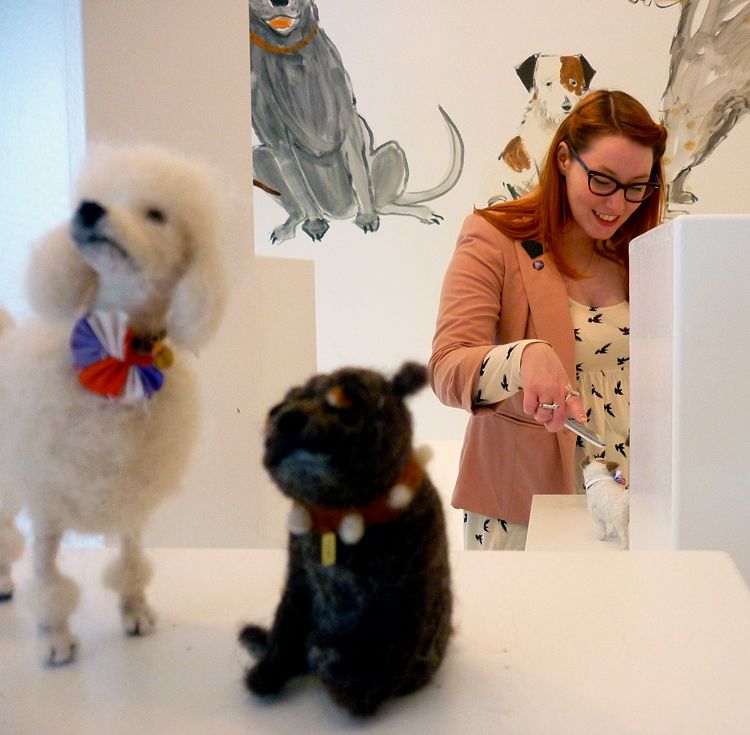 Dress | Charity Shop
Blazer | Primark
Shoes | Clarks
Brooch |
DoJ Jewellery 13
Kickstarter Reward
Necklace |
Jolly Good
Rings | Made by me
I know it's almost unheard of, but at the weekend I did something without Kimberley. Me, Ross and my dad went for an adventure to
Jupiter Artland
, just outside of Edinburgh. What makes me feel bad about it is that Kim would have loved it. The place is filled with a variety of different sculptures and artworks all dotted around the beautiful park. It's definitely somewhere I'll visit again and next time I'll take Kimberley with me.
It was such a fun and unusual place to snap some outfit photos. This is what I wore to wander around the grounds and get creeped out by
Laura Ford
's Weeping Girls sculptures. These were definitely my favourite but I was also taken with
Domenica More Gordon
's tiny Top Dog pieces which you can spot in the first photo.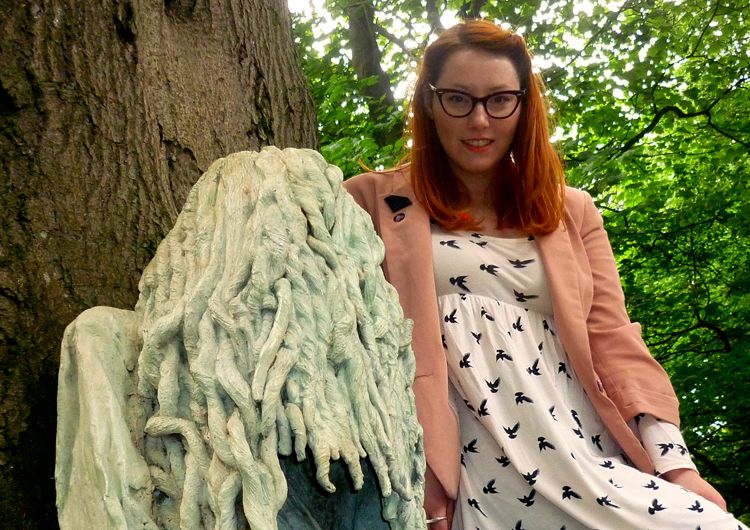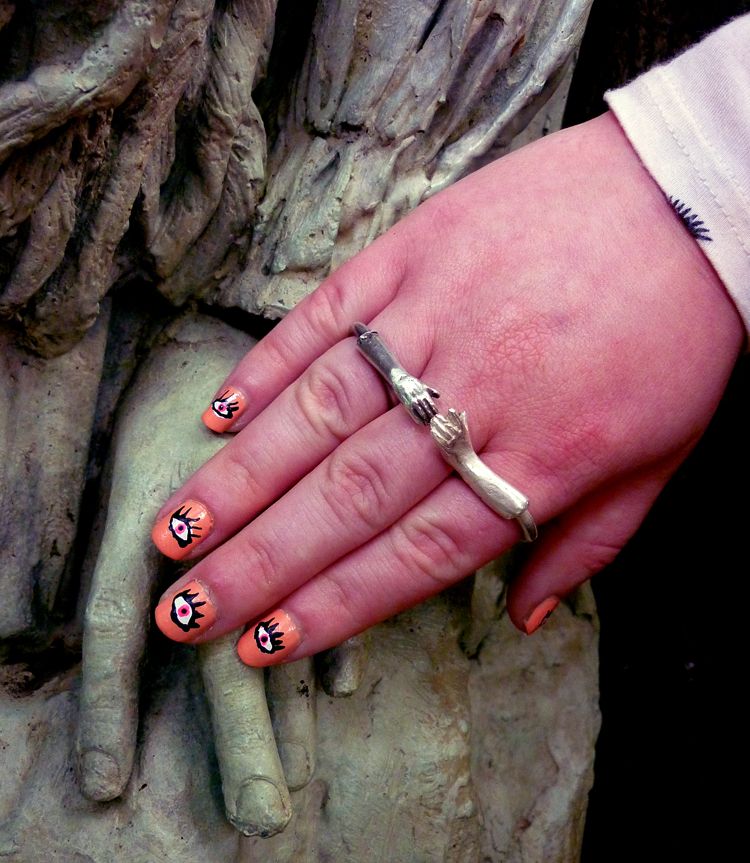 Thanks to
Ross
for being my photographer for the day.