I find that autumn is the best time for dressing like a granny.
Not yet into the serious knitwear and boots of winter, to me the season means furs and dresses layered over wool tights that pool around my ankles à la Nora Betty. I have many coats but I love the mannish shape of this one against my prim little handbag and heels.
It's a shame you can't really see my cute little polkadot tea dress from Closet but it was a bit chilly for showing it off.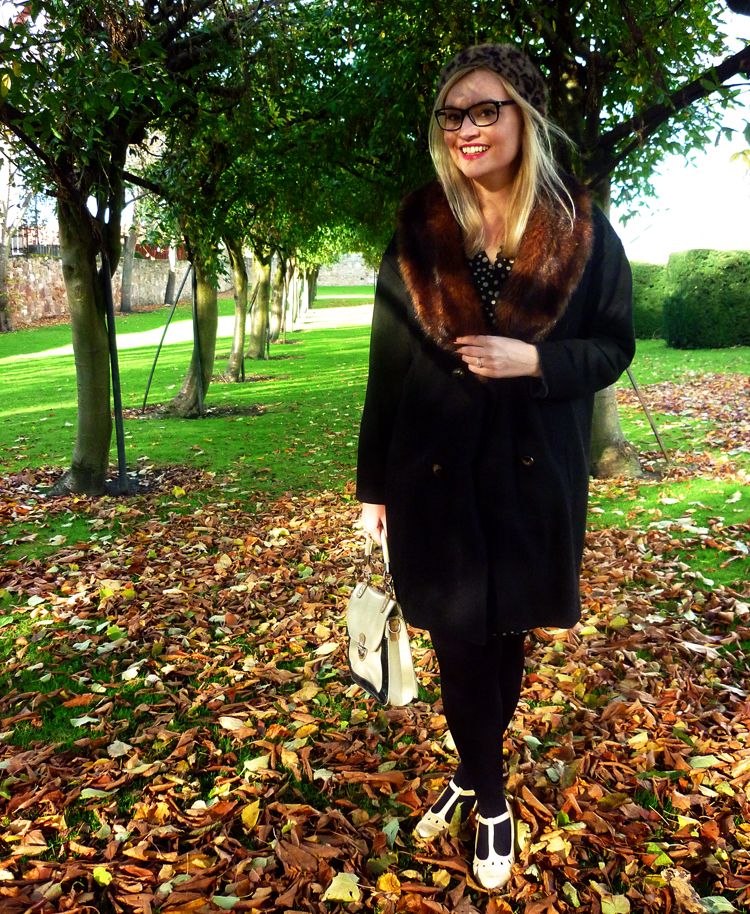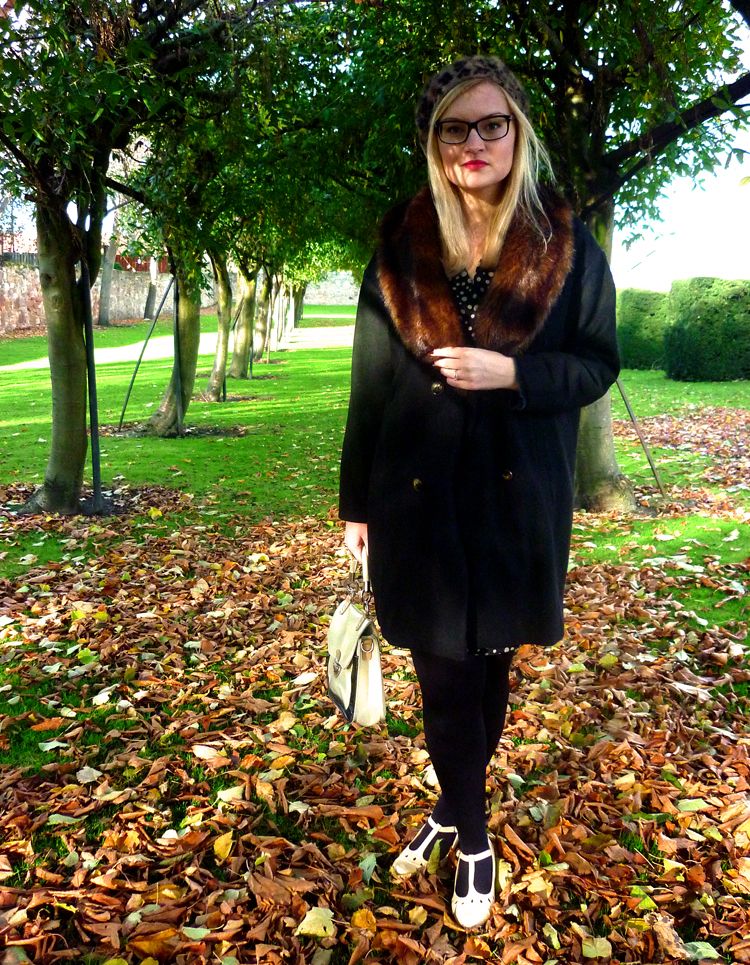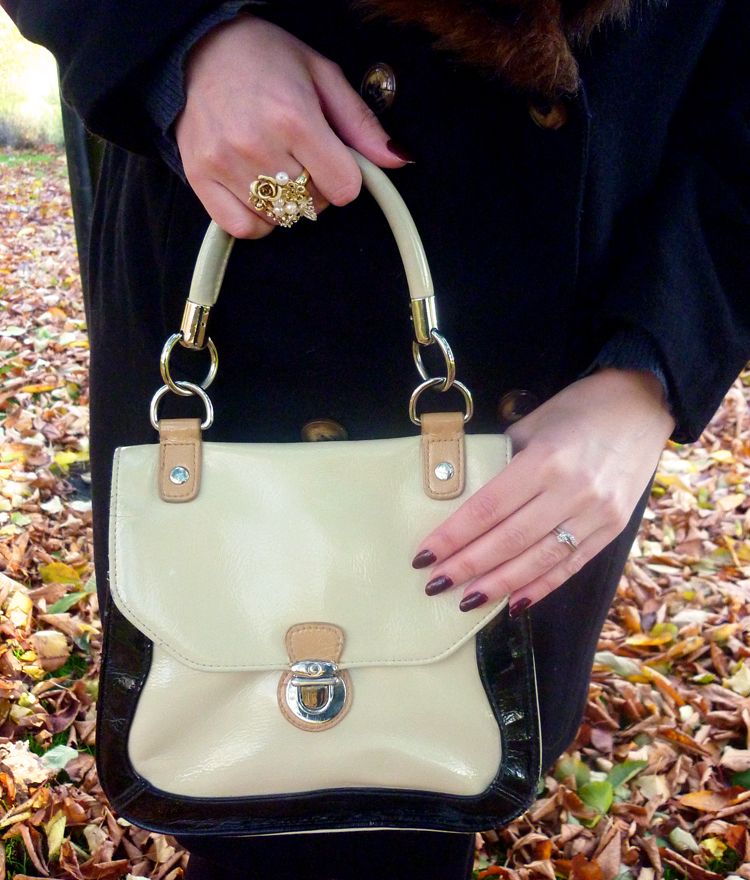 Jacket | H! by Henry Holland
Dress | Closet
Tights | Primark
Shoes | charity shop
Bag | Topshop
Hat | Topshop
Ring | Dorothy Perkins
For these darker nights I find myself drawn to black and wearing a deeper lip and nail colour. I've been playing around with half moons too. At the moment I am keeping my hair loose and natural but one day I
will
perfect a vintage wave and wear it outside my house!
It's also out of necessity that I wear a hat during this season. And a fuzzy leopard print beret is my number one choice. So good I bought it twice.
Now this granny is ready for any autumnal occasion!