You may have seen how much I enjoyed experimenting with
Halloween Nails
. Well, Christmas just gives me a whole new holiday to get creative with. I have already been trying out a few different designs, both on myself and on any willing volunteers I can find. Here are a few of my designs so far.
Pinterest is an excellent place to get nail art inspiration. I can get lost on there for hours looking at all the different designs. I'm still trying to decide on a look for the 25th but I'm excited to practice a selection of different looks in the run up. Here are some that I would love to try.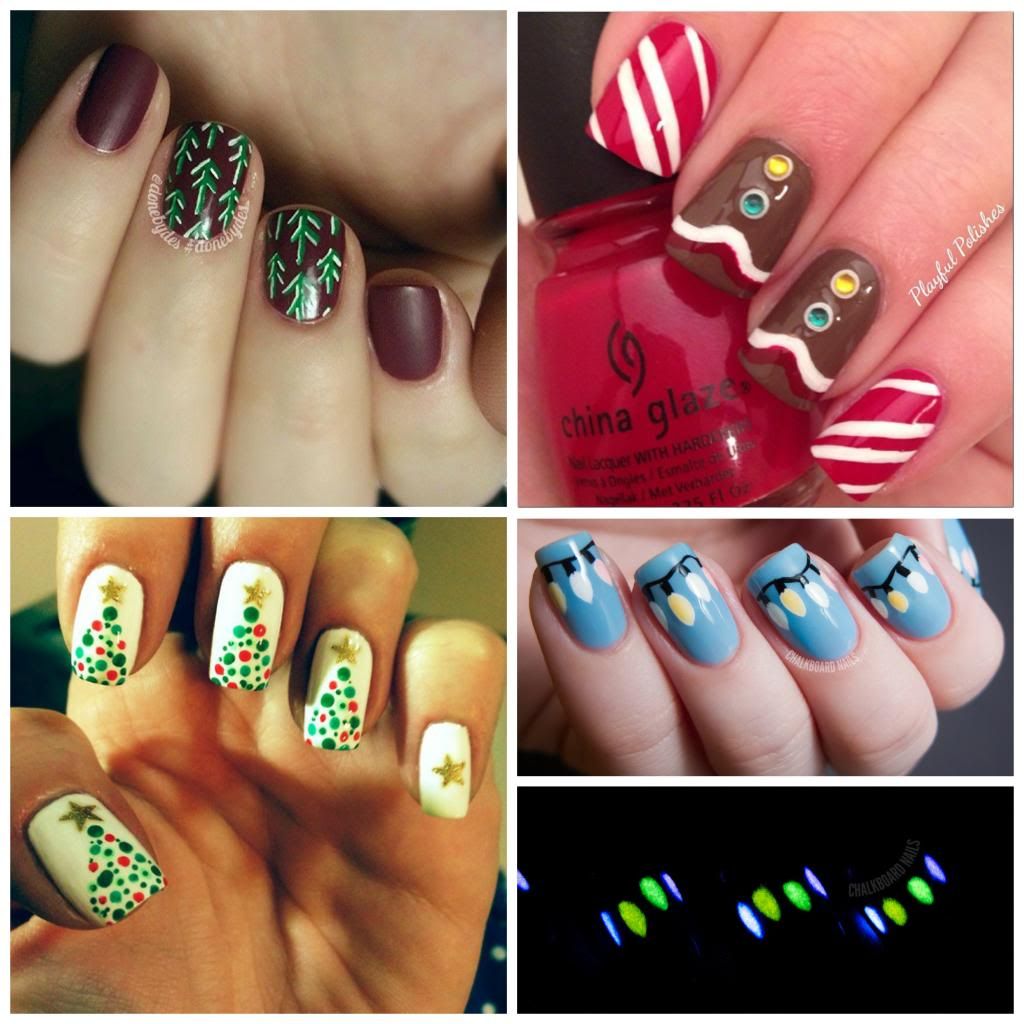 Gingerbread nails |
Playful Polishes
Christmas Lights | Chalkboard Nails
Xmas Tree | The Holy Grail of Nail
Xmas Tree Pattern |
@donebydes
on Instagram
But just in case my last minute Christmas preparations get the better of me and I don't have time for Xmas eve nail art, I am prepared. I have my eye on some easy and time saving alternatives in the form of these awesome nail decals and festive falsies. Very little drying time required, so I won't risk smudging as I rush to wrap my gifts.
Fairisle Decals |
DIY Nails
Christmas Jumper |
Elegant Touch