Last year, Christmas jumpers were novel. This year they are a must! Here are some of my favourites on offer (if you're quick):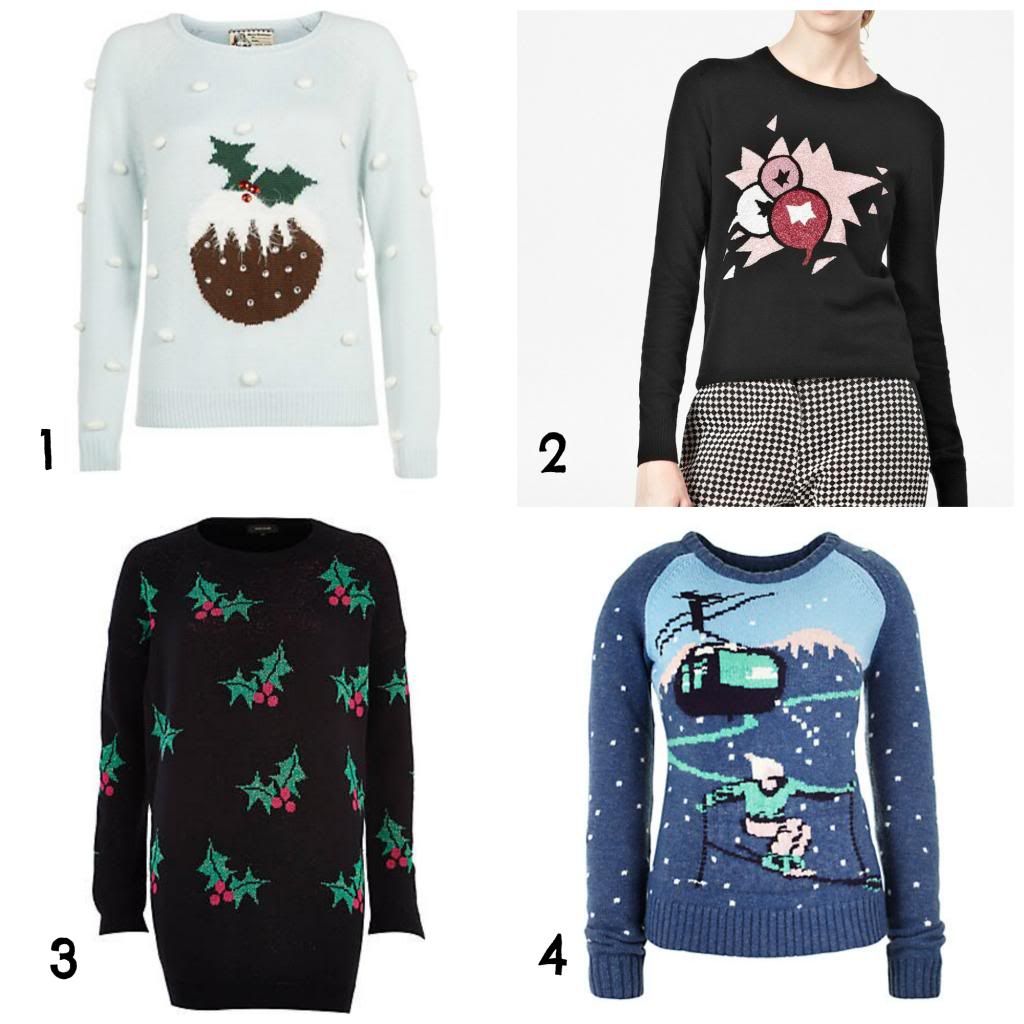 1.Polka Dot Pudding Jumper |
New Look
This jumper is one of those rare beasts that is both novel and quite wearable. It's on trend in a pale duck egg blue and is slightly fluffy. The adorable pom poms tip it over to make it my number one choice! Unfortunately when I went to purchase it (in my usual last minute dash) for my work's Christmas Jumper Day there was only a huge one left :(
2. Crackerberry Pop Jumper |
French Connection
I'm not even 100% sure what this is when I look at it (a berry popping out of a cracker, what?) but I know it's somehow genius. And it's on sale!
3. Black Lurex Holly Jumper Dress |
River Island
Technically a Christmas Dress, this piece comes in two versions. I prefer this lurex version as it is a bit more grow up, but there is a slightly more fun '
bobble
' version with 3D pom pom berries.
4. Rampant Sporting Ski Jumper |
John Lewis
I like that this jumper has so much going on. It's not in the Christmas colour palette so you can extend your ridiculous jumper- wearing into January. It is quite a masculine jumper but is in fact for ladies, so you can still get a good fit.