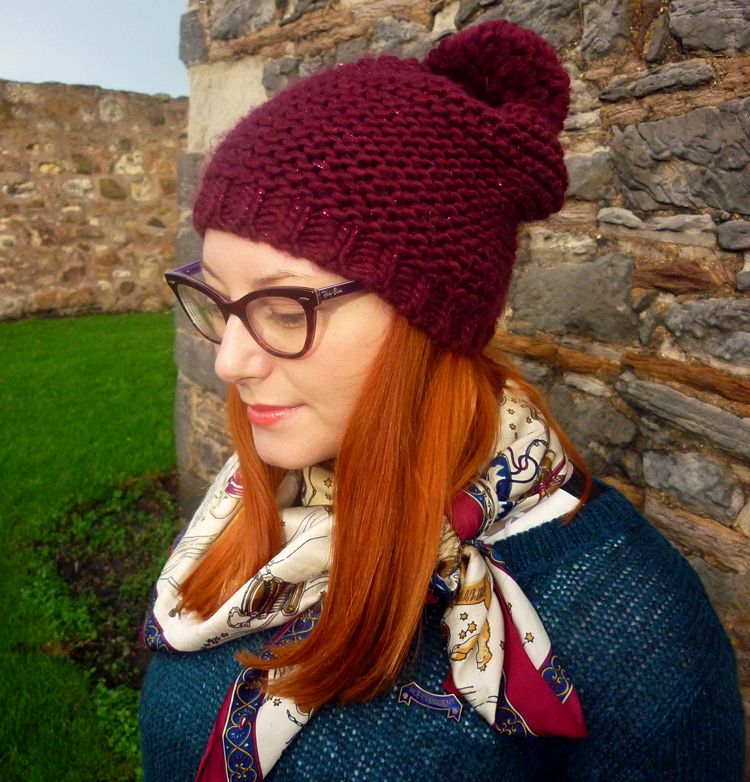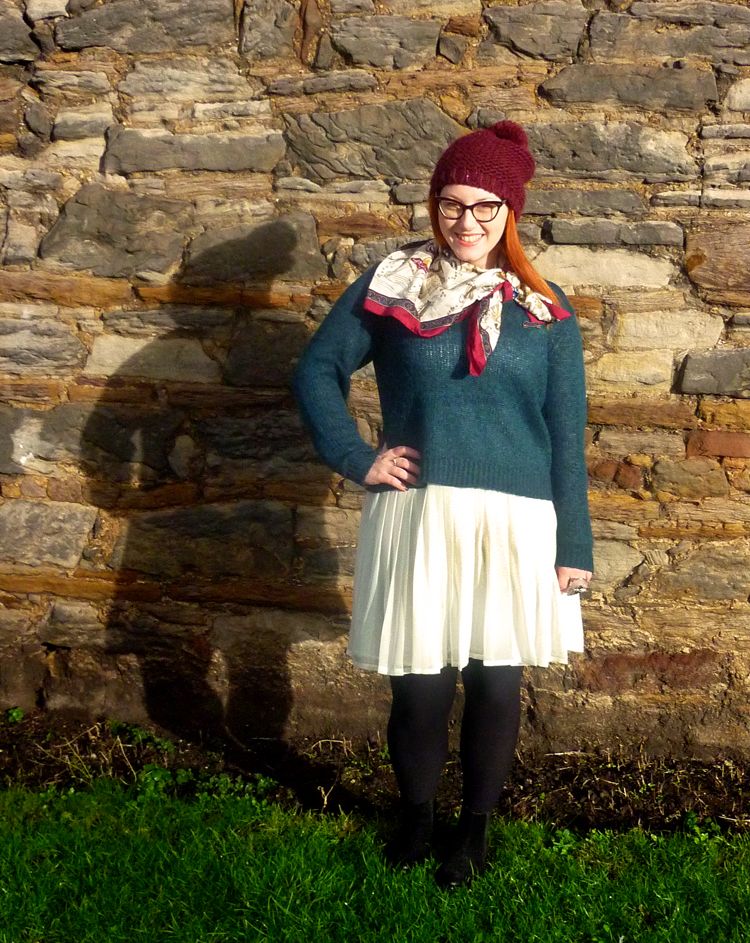 Hat | Primark
Scarf | Vintage
Jumper | H&M
Dress | H&M
Boots | H&M
Brooch | Vintage
Ring |
Eclectic Shock
Chilly, dark days call out for comfortable and cosy outfits. Here's one of mine, featuring lots of knitwear and layers. Most of which appear to be from H&M. I do like their selection of affordable treats and the fact that their knitwear comes in a variety of colours so I can pick one to suit. This jumper is slightly more green in real life and is one of the very few green items I own. I thought it would be nice to add a bit more of a selection to my wardrobe and have found that this shade does fit in rather well.
The mega ring was a gift from Kimberley for being her Maid of Honour. You may remember I featured a similar one in our post about
Funk Fair
earlier this year. I love the purple colour and the fact that it is pretty much the same size as my finger. A statement piece indeed!