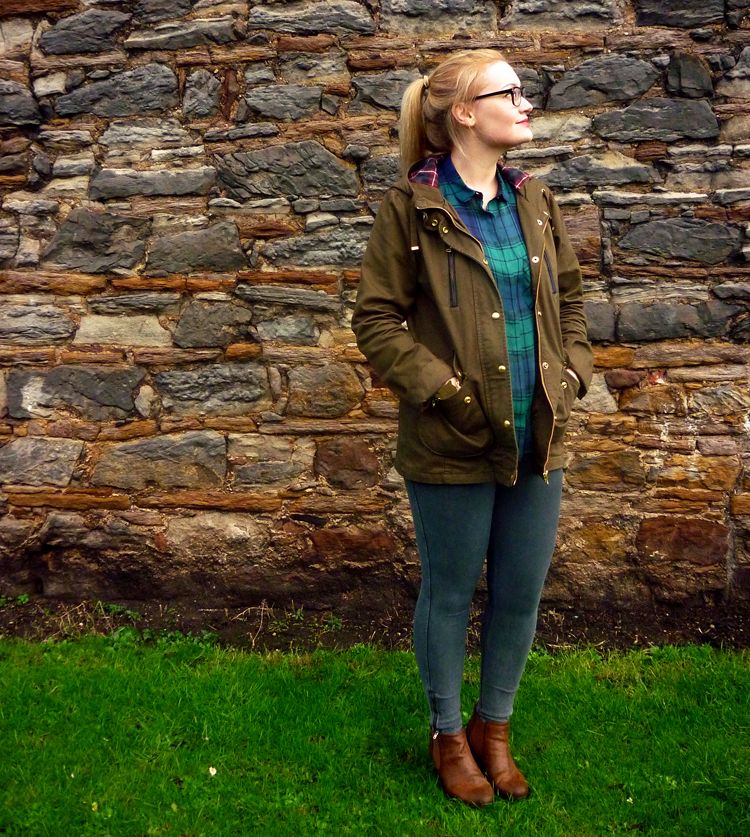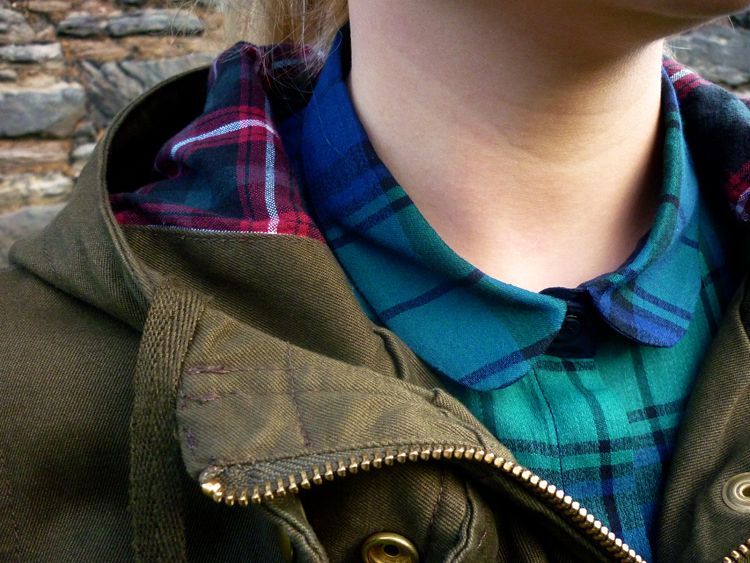 Jacket | Topshop
Blouse | Zara
Jeggings | H&M
Boots | Office
Rings | Topshop (see also
here
)
Tiger Bracelet | gift and I can't remember where it is from!
I have around eight winter coats but not any casual ones to wear, so in October I finally bit the bullet and bought the Topshop one everyone seems to have. It is the only jacket I own that has a hood and I have had a lot of use out of it since I bought it.
I also wanted some kind of plaid shirt but with my curves (read: boobs) and stick arms I had a hard time finding anything that fit. I love the look of this Zara shirt but the material feels surprisingly cheap for them. Also, I had to sew part of it to keep it from gaping at the front but that was to be expected. Still, it looks cute so it's worth it.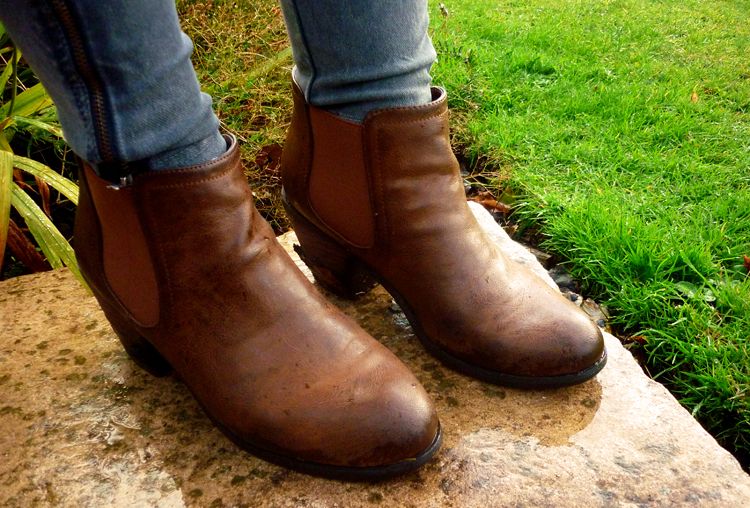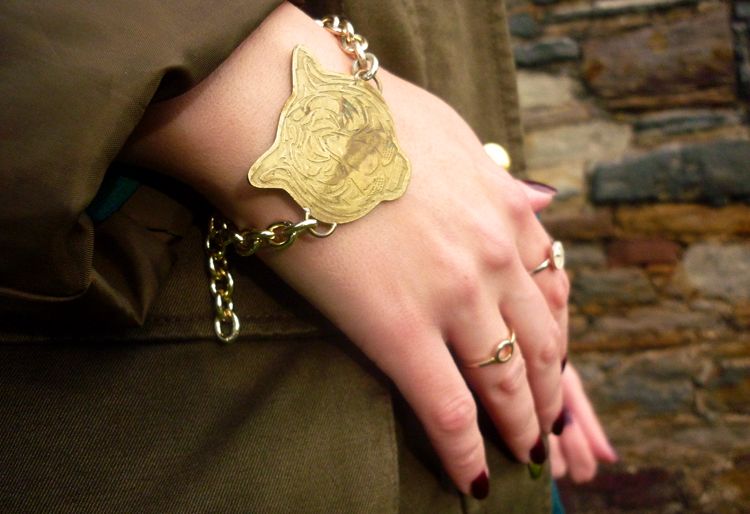 My favourite piece here is the tiger bracelet, although I can't remember where it's from :(
Helen bought me it because it reminded her of a top I had when I was 15. I wore it
all
the time.
It was one of those terrible ugly animal t shirts. The ones that you see around a lot now, so you can appreciate how they are so-ugly-they-are-kinda-genius. Yeah, well in 2001
most
people did not get this. I was just too ahead of the times.
God, that thing was ugly.