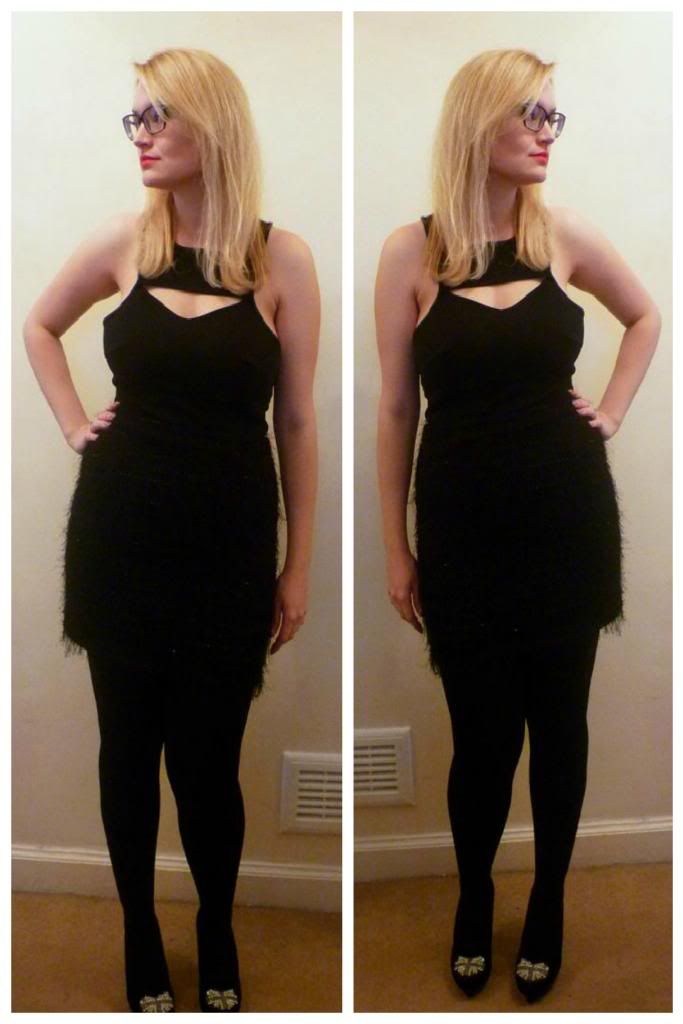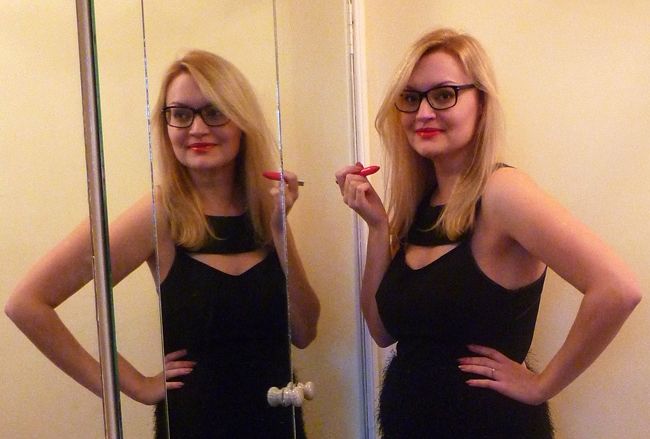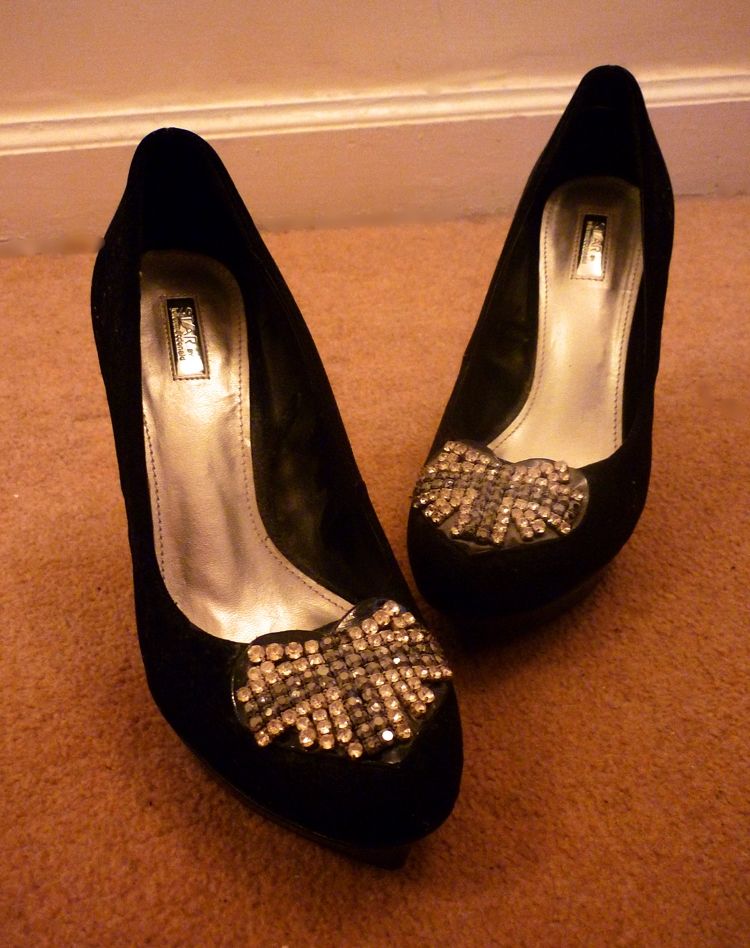 Dress | Urban Outfitters
Shoes | Star by Julian Macdonald
Bag | Accessorize
I'll be honest. This is my least favourite of all our outfit posts. I'm not really a going- out- on- the- town dressing up kind of girl. I'm a ridiculously- overdressed- for- a- casual- daytime- event girl.
Maybe its because I equate this style with "sexy" and I'm kind of, well, dorky. Also, I love fashion but am not that big on beauty so doing my hair and make up are not my bag. However, here I am, dressed up for a night of cocktails and dancing. I do miss my student days of getting ready with the girls so it was fun to get ready- in between my signature Kim's Marzipini cocktails.
The light of this room is not doing the fluffy fuzzy skirt of this dress any justice. It is actually so big and fun in real life. This texture is a nice change from sparkles and sequins and very evening appropriate. I've kept things simple with a bit of beading on m bag and shoes so keep it elegant.
This would be a great New Year's Eve party look if I weren't already going to the Great Gatsby party at Cargo in Edinburgh this Hogmanay:)