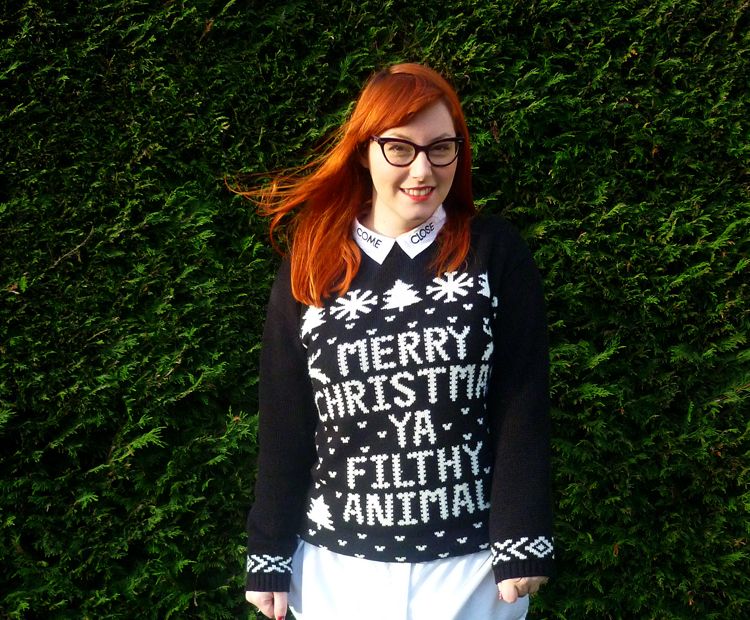 Christmas Jumper | Ebay
Shirt |
Monki
Skirt | H&M
Socks | Topshop
Boots | H&M
My Sunday was spent at a couple of craft fairs picking up some final bits and pieces for Xmas. To make sure I was in the right frame of mind for such a task I dressed appropriately. Now I know every blogger and their Mothers seems to have this Home Alone 2 themed jumper but can you blame us?! It's so fun and it makes everyone smile. I had so many compliments throughout the day and it acts as a super conversation starter.
It's also perfect for my monochrome phase that I am still enjoying. I teamed it with my Monki Come Close shirt and some white socks peeking out the top of my faithful (and filthy) black boots. I added a tiny bit of colour in the form of some red lipstick and festive nails. Oh and my hair of course. I added a bit of Tangerine Dream from
Bleach London
for extra orangeness. I'm rather pleased with the result since I don't have bleached or even light blonde hair as it recommends. I'll definitely use it again to give a boost between colouring.