December is over and with it 2013. We've shared our 2013 outfit highlights but here is our round up of what we were watching, reading, buying and doing through out December. Warning, may contain references to Christmas.
Helen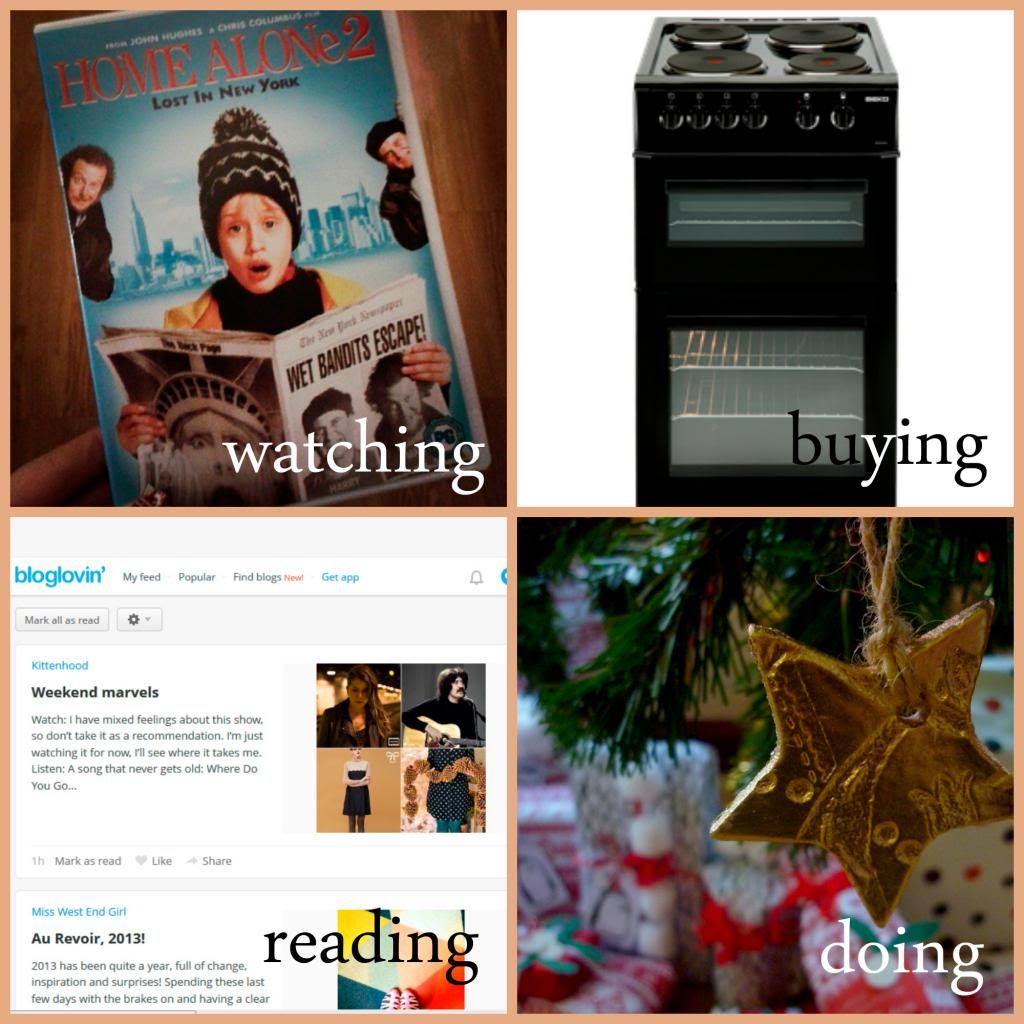 Watching:
Christmas movies of course! I started off with the classic, Home Alone 2, to get me in the festive mood. I love it so much more than the first. What can I say, I find the idea of running around an amazing toy store and running up a huge room service bill much more appealing than being stuck at home.
Buying:
Our cooker packed in during November and, since I had offered to cook Xmas dinner for my Dad and Sister, it was time to purchase a new one. I decided on a nice black one which will look very swish once we decorate our kitchen. Ross and I are so happy to have a working oven again, microwave pizzas get very boring, very quickly.
Doing:
Preparing for Christmas has taken up so much of December, in a good way. I attended craft fairs to hunt for lovely gifts, got creative with my wrapping and decorated the tree with some lovely new star ornaments.
Reading:
I've used my time off from work to catch up with all the blog posts that have been collecting in my feeder. I've really enjoyed getting a peek at other bloggers festive celebrations.
Kimberley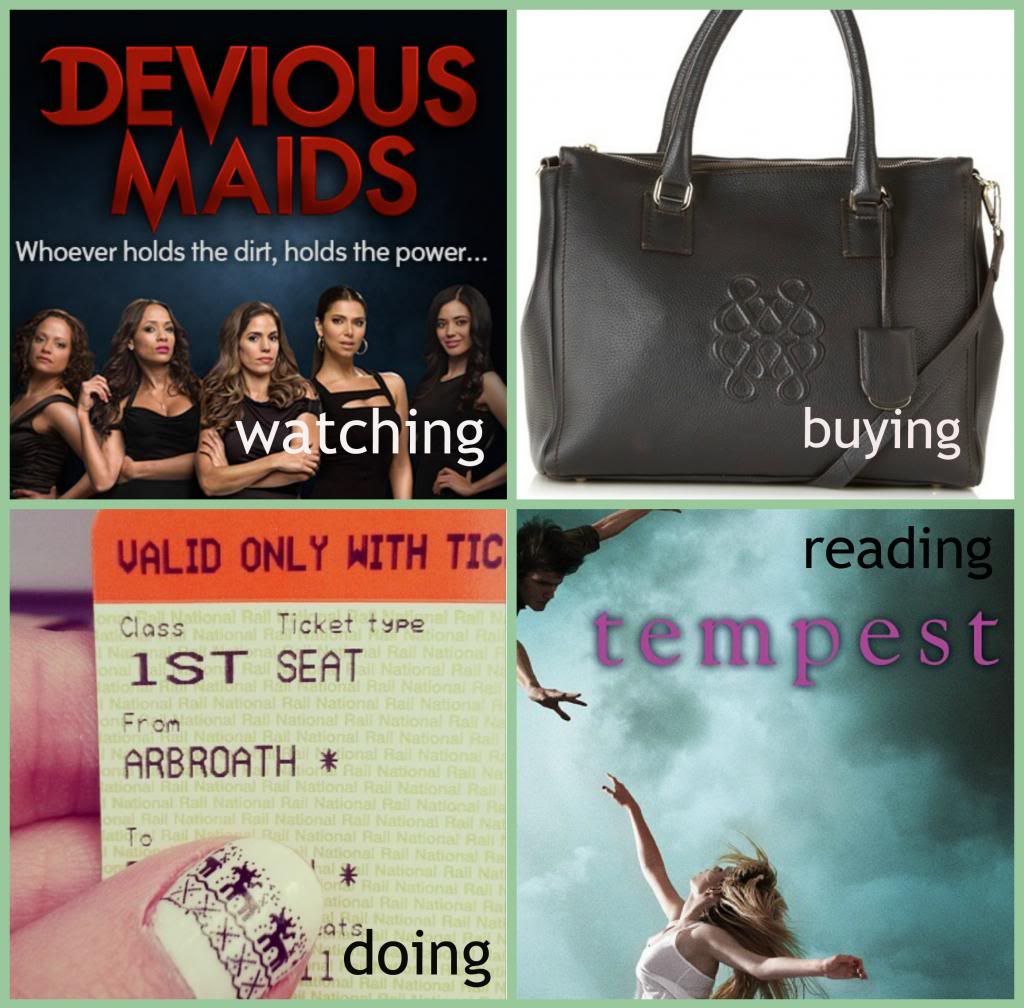 Watching:
My newest guilty pleasure is a TLC show called
Devious Maids.
It's a murder mystery/ comedy drama surrounding rich Americans and their Latina maids. It's very
Desperate Houswives
and is surprisingly funny. There's only one series but I read they are also making a second one.
Buying:
I have been thinking about buying a really nice everyday leather bag for some time now. I have had my eye on a Bailey and Quinn tote for some time. It is quite a simple shape and I like the Biba-esque logo they have. When it was 30% off just after Christmas I snapped it up! It's the perfect work bag but still small enough for weekends.
Doing:
I have been taking a lot of trains! I have 3 weeks off for Christmas so I've been spending quality time with my family, who all live no where near me. One of these was my new baby cousin,
Charlie
.She is still so tiny and adorable.
Reading:
I had every intention of getting back into writing over my Christmas break. I started off well, reading some Young Adult fiction for research. Then I just read and read and read. And didn't write. One book that I enjoyed was
Tempest
by Julie Cross. It's science fiction; about time travel, and the protagonist is a boy so it's not too gooey. I picked it up for a quick read but I was very annoyed when I reached the end, only to find out it is the first in an incomplete trilogy. Damn you, misleading book!