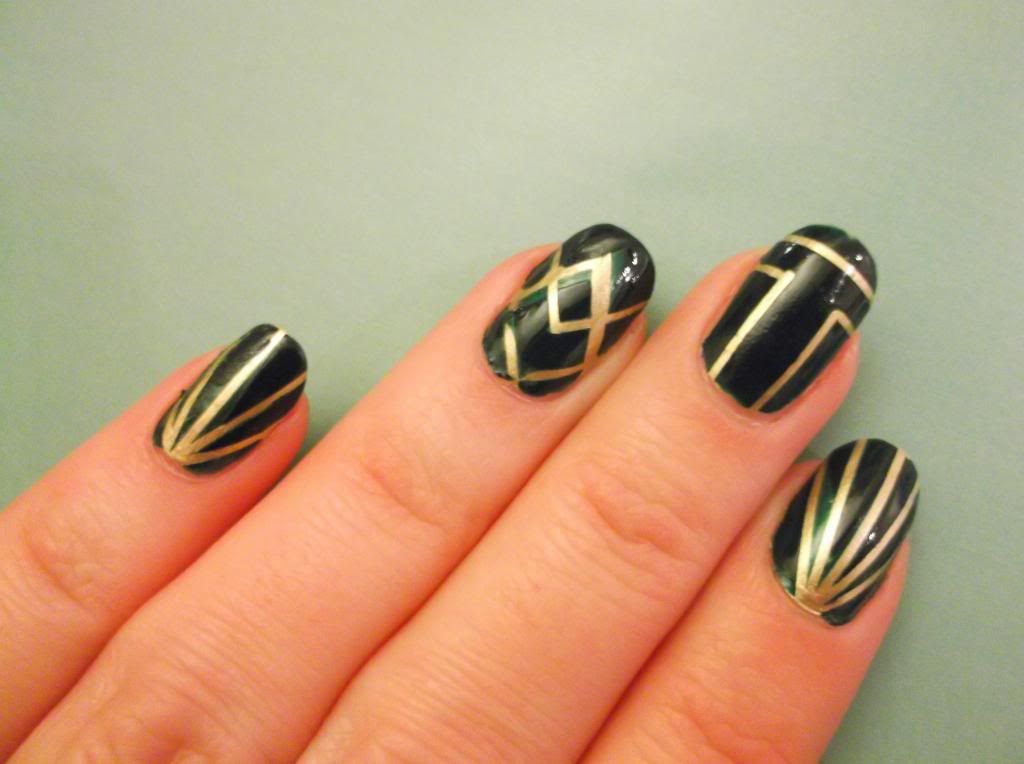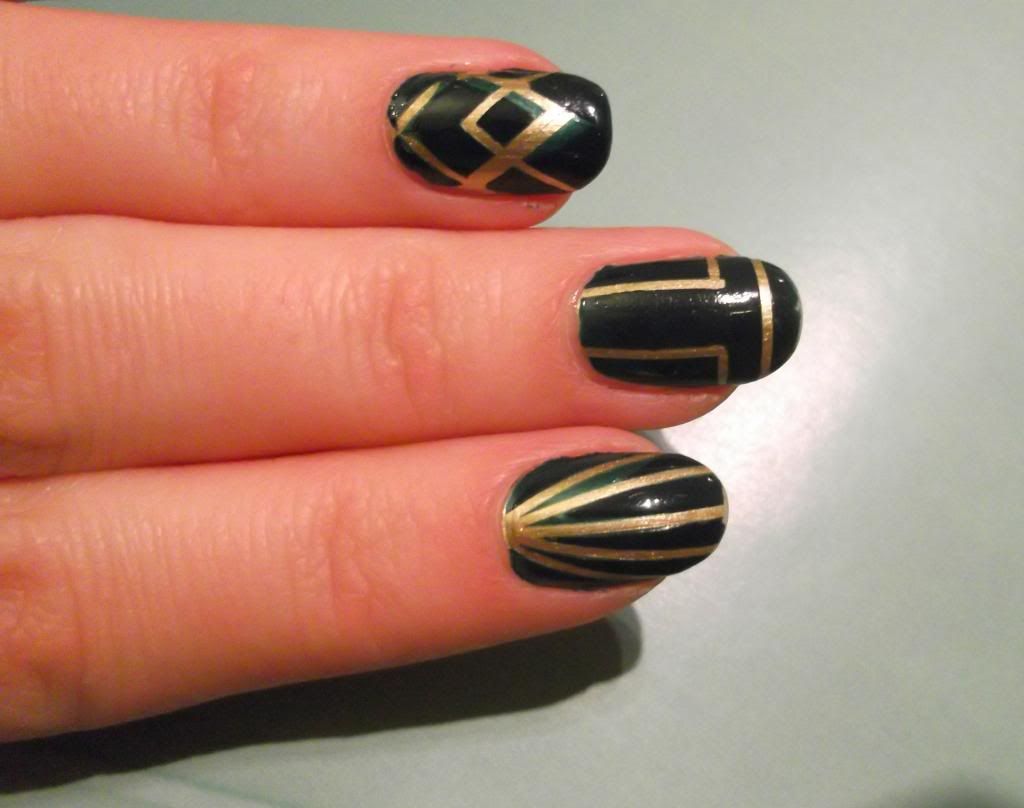 One of my favourite parts of my
New Year Party
outfit was the
nails
. As I said before, I didn't get a decent photo of them so it was a nice excuse to try them again!
The look was rich colours- gold and teal- and geometric striping as in the Great Gatsby film logo.
I achieved this look with nail tape, which you can buy online quite cheaply. On Hogmanay I was in a rush, so i just used the tape directly onto my base colour for the effect. It was fun but it didn't last.
This time around I applied Barry M Instant Effects Foil Effects Gold as a base. I put the tapes in place before covering in H&M Moody Model. I got bored of waiting and used Sally Hansen Insta-Dry Top Coat before I removed the tape. This was a mistake! When I peeled off the tapes (super satisfying, by the way) it also peeled of a layer of polish. Oops! Lesson learned, guess I'll have to do them again to perfect them.
And if I need any more inspiration, there's plenty on my
Pinterest board
!
Here are two of my favourites: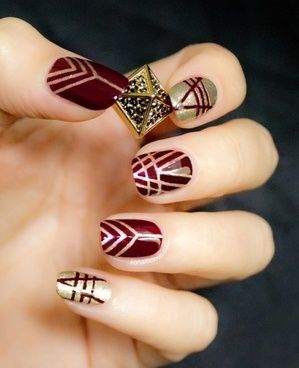 Source