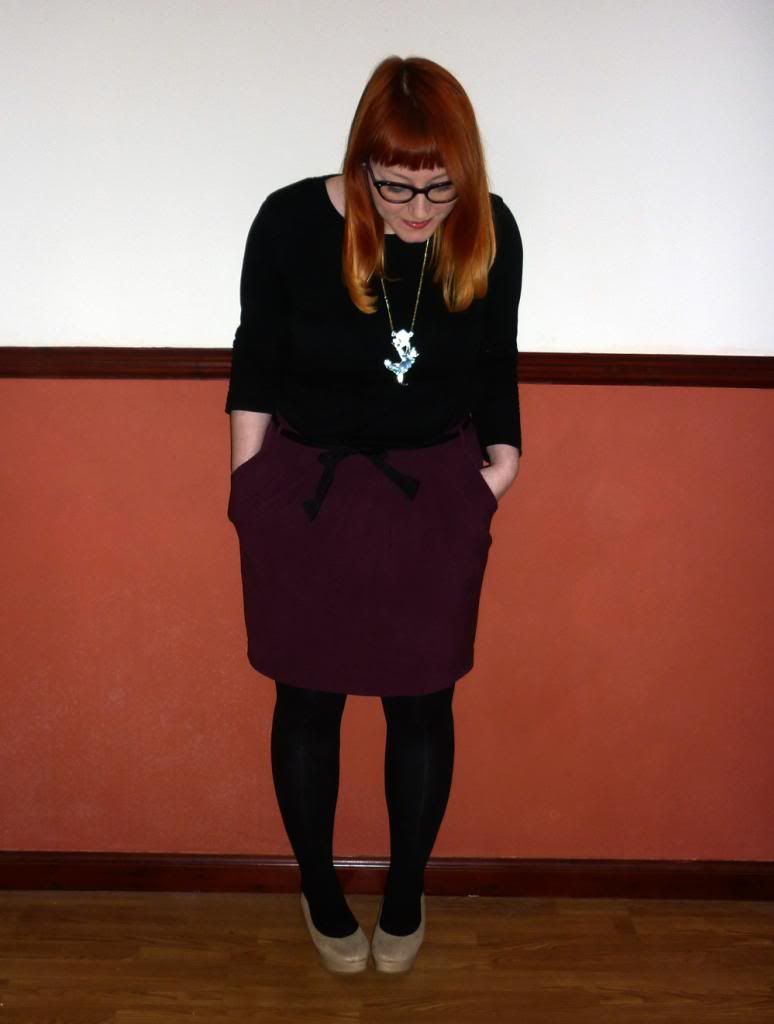 Top | Zara
Necklace | Karen Mabon
Skirt | Charity Shop
Shoes | H&M
Hair | L'oreal Paris -
Wild Ombre
While Kimberley was dying her hair
pastel pink
, I was coming up with ideas for my own mini hair make over. After a fresh cut and home colour before Christmas, I was feeling pretty happy with my do. Then the new year came along and, after that, Kim's hair transformation, all building my desire for change. I didn't want to do anything too drastic but definitely wanted something new. After some umming and ahhing I decided to go for a classic blogger look - the dip-dye.
I picked up an
Extreme Ombre
kit by Loreal and tentatively applied. Seems I did it too tentatively, as it didn't have much of an effect. Yes the ends were slightly lighter but it wasn't very noticeable. I put this down to me not taking enough time to shake the bottle, rather than the product itself.
Not to be put off, I rushed out to the supermarket and, as the Extreme option wasn't available, picked up a pack of
Wild Ombre
instead. This time I shook it up like a mad woman and the result was much more satisfactory. While still more yellow than I would like, I'm pretty pleased with my new do. I'm looking forward to playing around with my lighter ends by adding some different temporary colours. Also I've just spotted this
Flame Red Obmre kit
, so I may have to give that a go too.