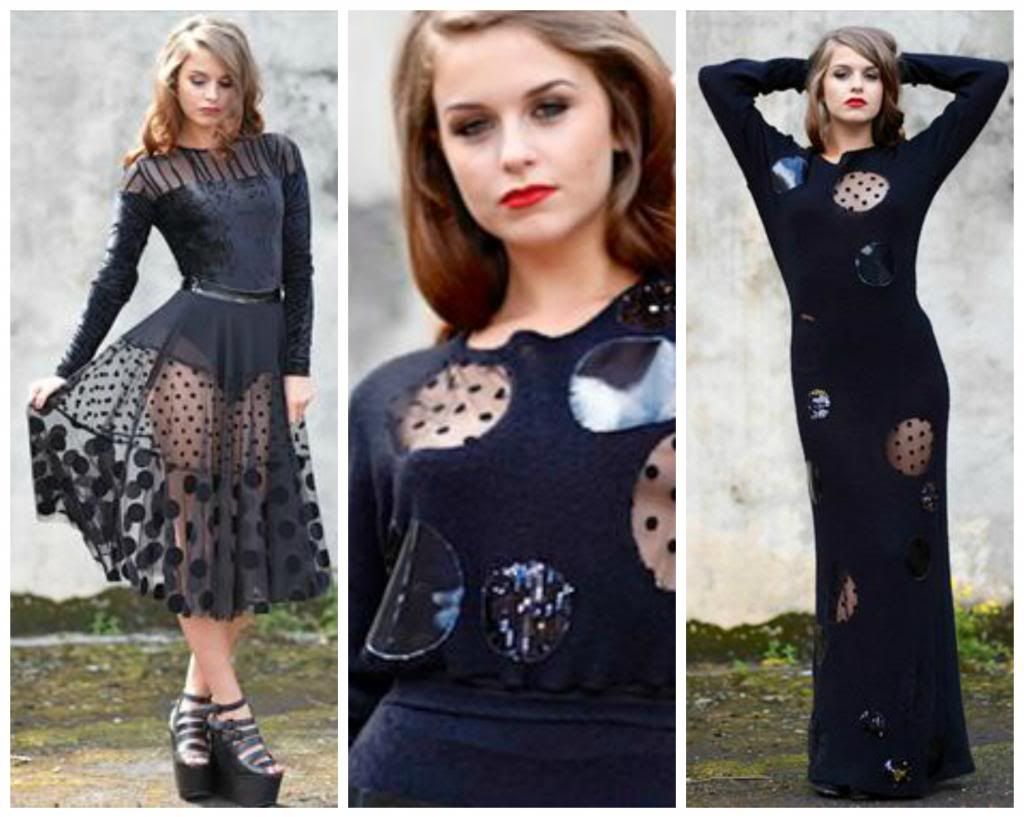 You may remember my
Rodnik inspired
finger tips from last year. Well I've found some more designers that have sparked my nail art creativity. This time in the form of Scottish design duo,
Obscure Couture
. I have found myself lusting after a number of their unique designs lately (like
this,
and
this
, oh and
this)
. After the decimation of my back account that was Christmas, it seems I'll be lusting for some time to come. So, until my funds are replenished, I thought some Obscure inspired nail art might help to tide me over.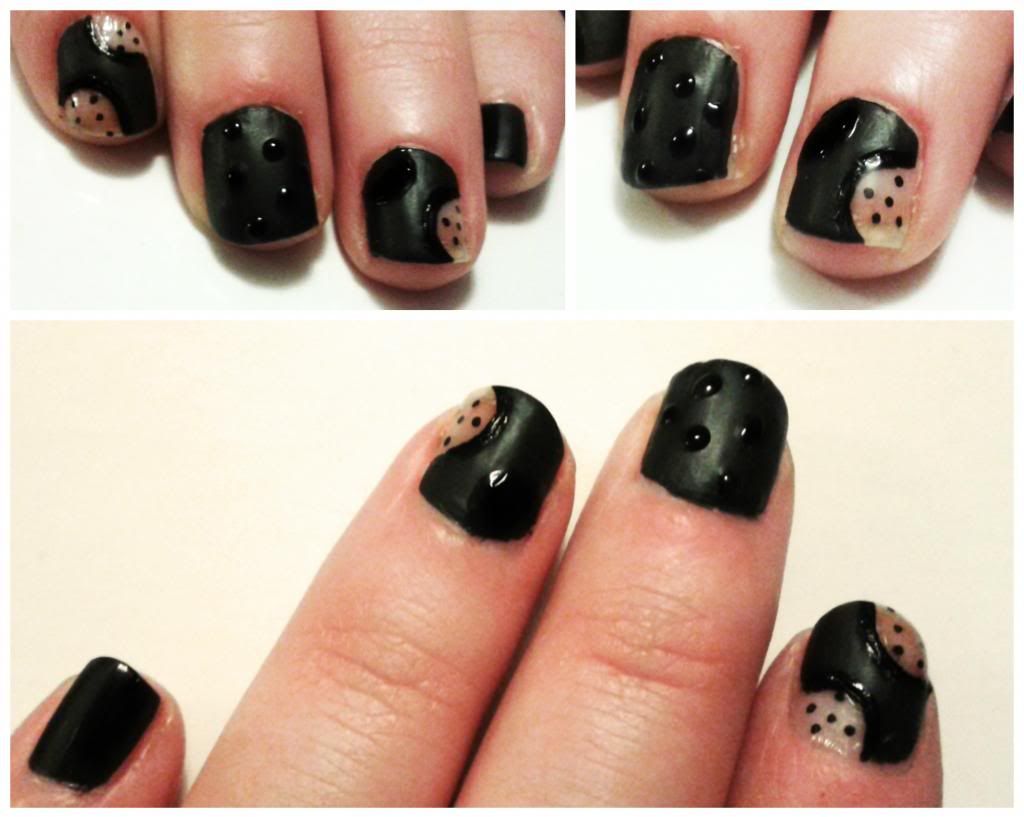 As you can see, photographing black on black is not my strongest skill, but here's a little step by step guide if you want to give them a go.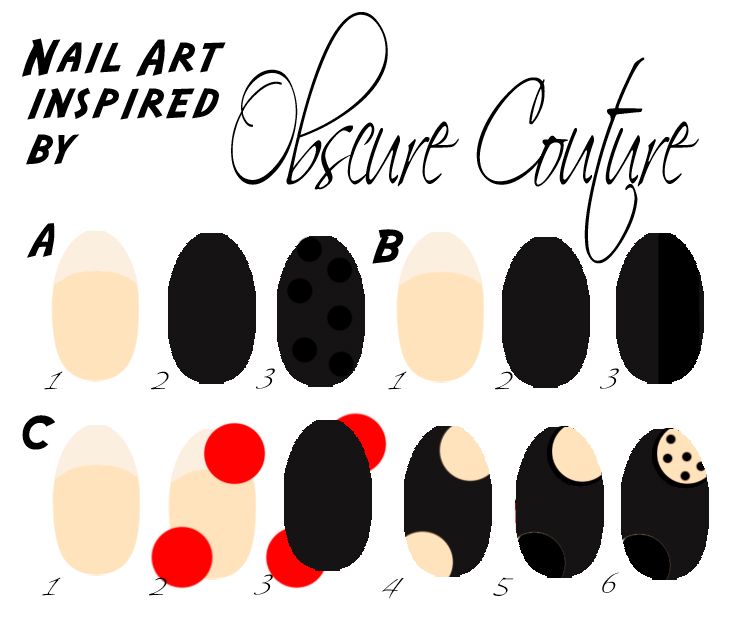 A - Big and Dotty.
1) Start with a nice clear base coat.
2) Apply matt black polish.
3) With a nail art pen or brush apply some big ass dots in a glossy black polish. I built up the polish to give more of a 3D effect.
B - Go Faster.
1 & 2) As above.
3) Paint half the nail with gloss black polish.
C - Dots Within Dots Within Dots.
1) As above.
2) Firmly apply some circle stickers to your nails. You should be able to find various sizes of these in any good stationary shop.
3) Paint over in matt black polish.
4) Remove the stickers. I did this while the polish was still quite wet. This should leave you with some nice blank circular spaces.
5) I filled one of the spaces in with gloss black polish using a thin nail art brush. The other space I outlined with gloss black.
6) In the outlined space I used a black nail art pen to add some tiny little dots.
Tada!