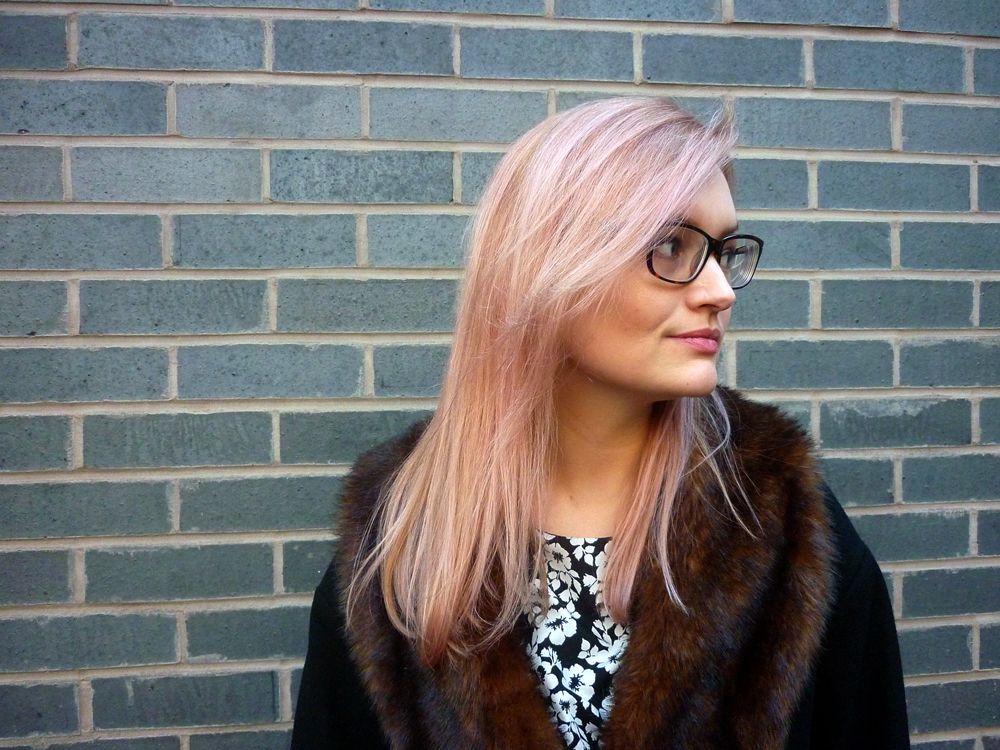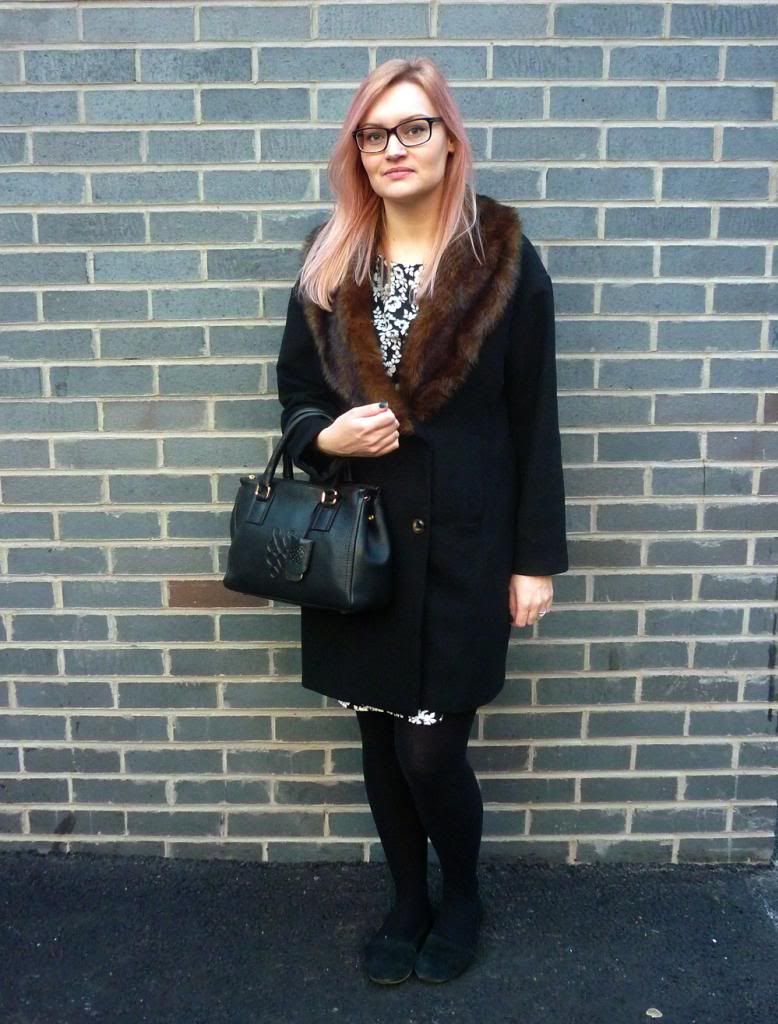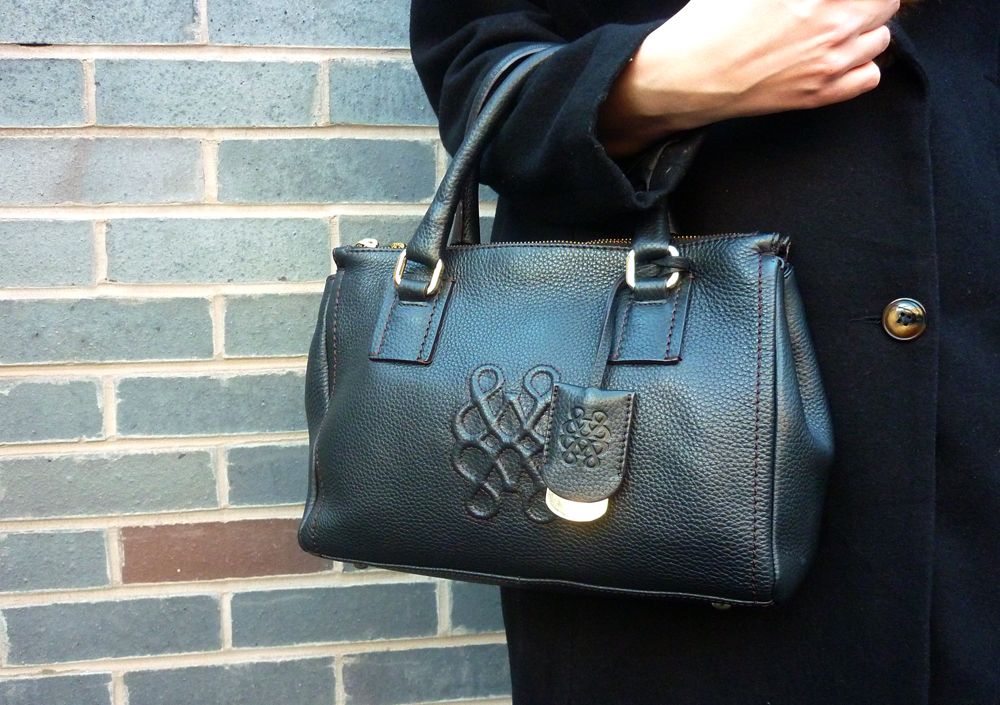 Dress | Primark
Coat | H by Henry Holland
Tights | Pretty Polly
Shoes | Clarks
Bag | Bailey and Quinn
Hair Dye | Rose by Bleach London
I have wanted to dye my hair pastel for about a year now, but with my wedding back in September I didn't want to do anything drastic with my hair. Now that that's over with (sob), I can give it a go!
Helen prodded me along with this Bleach London temporary hair colour. I put it directly onto my highlighted hair as a tester and it worked out not too badly! It should be a light candy floss pink but because I have warm caramel lowlights in my hair it came out a deeper pink panther colour. It was slightly patchy the
first time
but this is probably partly because my hair is so many shades of blonde in the first place. It was easy to use and I only needed half the bottle. As my hair is quite porous, I left it on a little longer than suggested. It only really lasted one wash for me but I got another application out of the bottle. This attempt was much more
even
.
The only downside is that the dye has clung to my low lights so now it looks a bit red underneath.
I felt quite sassy with my new hair, so I'll definitely try out the other two Bleach London colours I
have
- Bruised Violet and Washed Up Mermaid- before I go to the hairdressers to be properly bleached out and pasteled up!