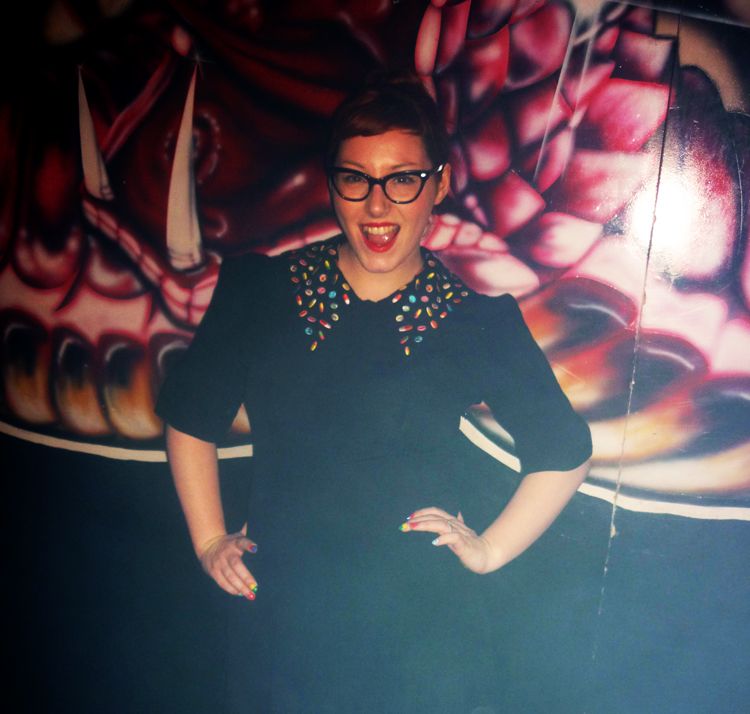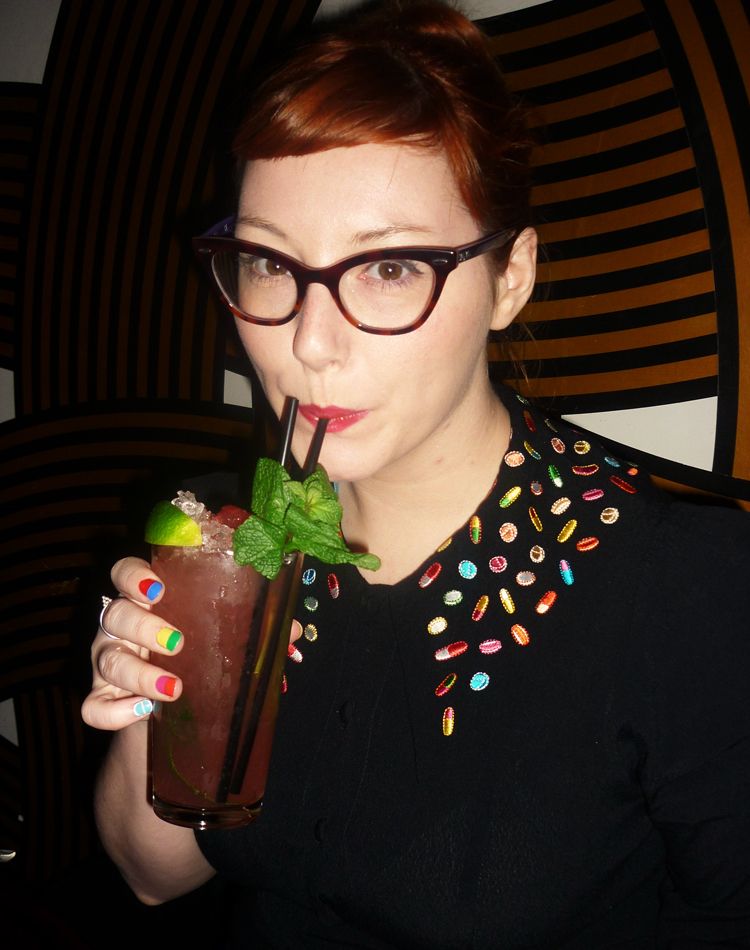 Dress | Karon Mabon x
Coco Fennell
Shoes | Topshop
Bag | H&M
Ok, I come clean. I don't think I can call this dress new anymore. I bought it back in November after the launch of the Karen Mabon x Coco Fennell collaboration in October left me lusting after it until payday. To be fair though, these photos are from it's first outing but I just haven't had the opportunity to blog it until now.
Kim and I are not exactly party animals but sometimes you just have to go out, enjoy a few cocktails and dance the night away. That's exactly what we did back in November with our new recipe for the perfect night out. This consisted of lazing around in our jammies drinking cocktails until 10pm, having a quick outfit change before hopping on the bus into town. After arriving in the capital we avoided the busy pubs by heading straight to Electric Circus for a couple more cocktails and were first on the dance floor to boogie to our hearts content, then back on the bus by 2am and home in time for tea and toast. Perfection!
And my new dress turned out to be the perfect aid for dancing like a mad women to as many vintage songs as possible. It fits beautifully, making me feel happy and confident, while the light fabric allows for lots of swishing and swirling. Plus the collar is just down right fabulous. So much so that I decided to have my nails done to match.