Dress | Warehouse Sale!
Tights | Primark
Shoes | Clarks Sale!
Necklace | New Look
This dress and the shoes were my January sale purchases and I think it's been a wise investment!
It's very rare I wear figure hugging outfit but I am obsessed with this dress. Love a shoulder pad! I got it for Helen's birthday night out next month but I'm sure it'll have plenty other outings.
The shoes were my other sale purchase, and featured in my
Sales Picks
. I can wear them to work or out, so it's kind of a double win.
I've been playing around with DIY pastel hair colour
recently
. This was Bleach London Bruised Violet. It is a lot darker than I expected but it works quite well with this vampy look. I am obsessed with milkmaid braids right now and it really shows off the accidental ombre effect of this colour.
The colour is loud and fun but I really hope it fades out like it's supposed to.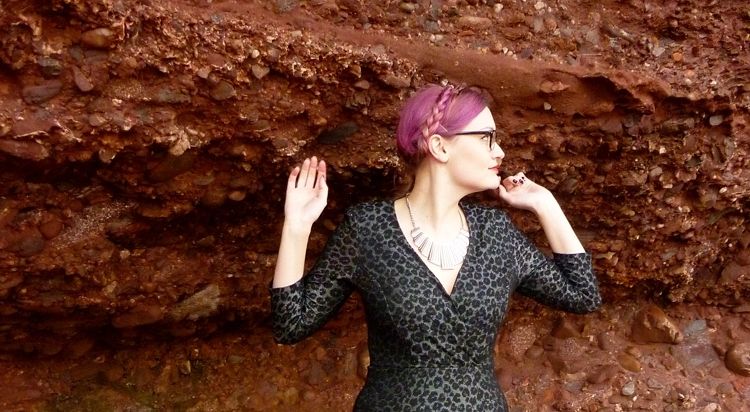 Now I just need to find my Spanx and I'm ready to party!
HEEEYYYYY!!! (Yes, this is how I dance)