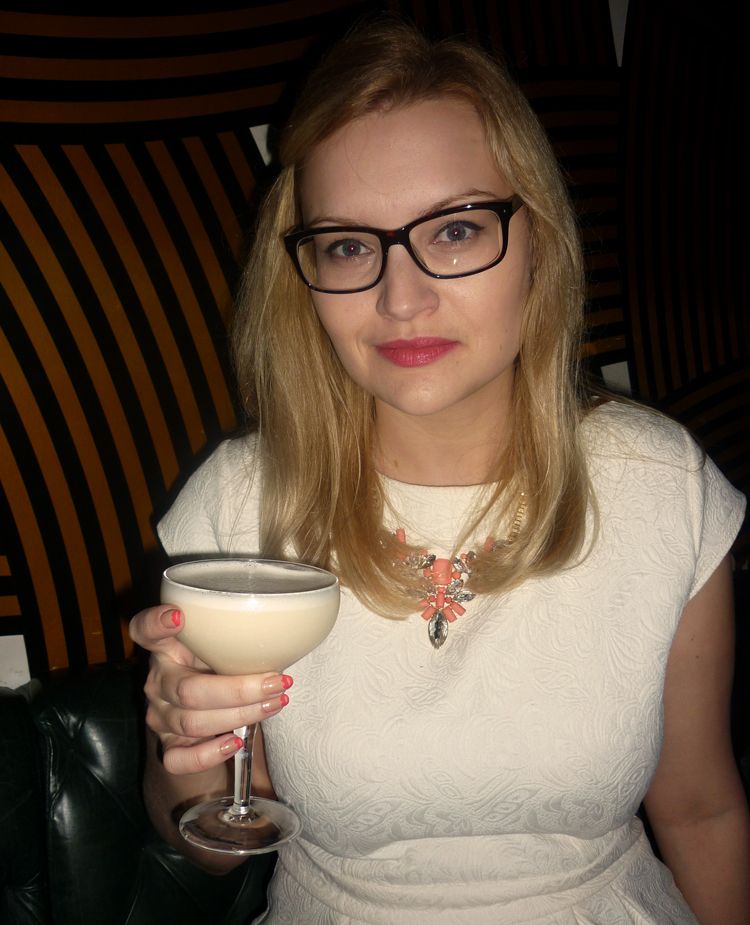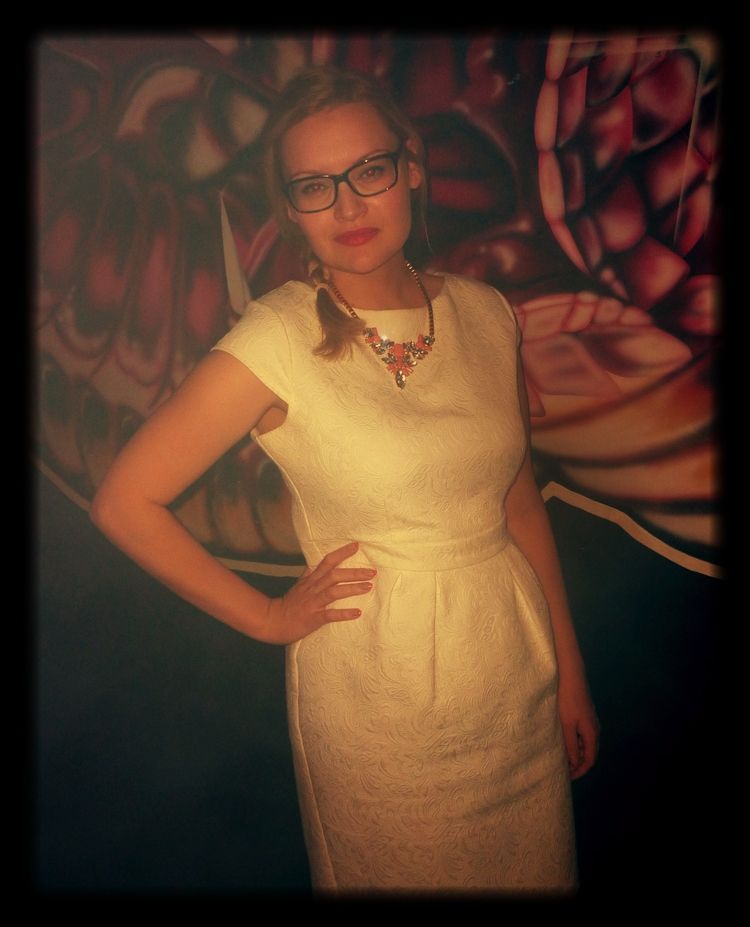 Dress | Dorothy Perkins, borrowed from Helen
Necklace |
Dorothy Perkins
Coat |
H! by Henry Holland
Technically, my
Night Out
dress was my new dress. However, I wasn't feeling very comfortable in it and I wanted to daaaaaance. I rarely borrow Helen's clothes any more, so I decided to commandeer this gorgeous textured white dress for the evening. I'm surprised she let me, knowing how clumsy I am. Rarely a night out passes without me spilling a drink or four.
Borrowing clothing from stylish friends is a very obvious way to expand your wardrobe. I was always lending items out when I was at Uni because why not? It doesn't make the item less valuable to me that someone else takes a turn in it. And it's really flattering when someone likes your clothes (and presumably the way you wear them). To borrow something also means it feels new to you and you can make it your own for the night with your own accessories.
My favourite things about these photos is that you can gauge the stage of the night by my hair (fell flat after two drinks, was pinned back after a dance and by the end of the night it was in a hasty pleat (braid for you non-Scots speakers?) There was a lot of fog going on during the 50's and 60's tunes of Electric Circus'
Beep Beep Yeah!
night. Probably for the best, really.
My favourite thing of this look was my fabulous Lulu Guinness inspired pink lip nail art.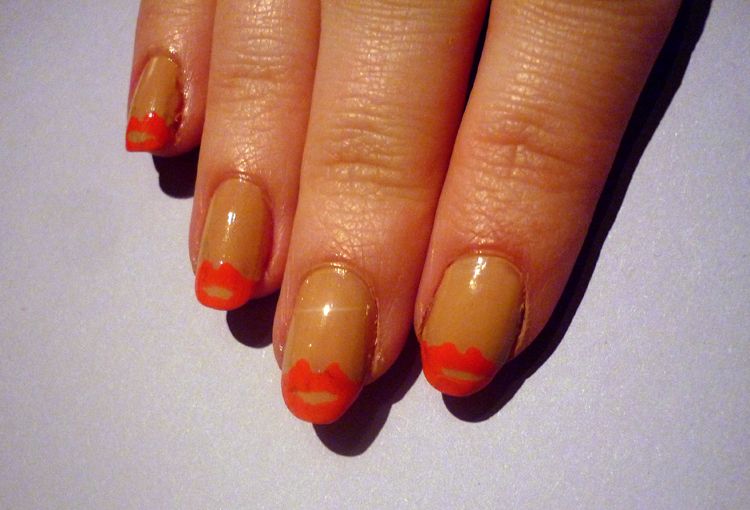 After all the twisting, jiving and banana milkshake- based cocktails, we got a night bus home. While we waited, a lovely lady offered me some left over birthday cake from her party. I gladly took some.
It's not only clothing that's nice to to receive from others!