Dress
| River Island
Shoes | Topshop
So there wasn't really a whole lot to my New Year's Eve outfit. I had meant to go in for the whole Great Gatsby look but it some how didn't happen. With it's opulent sequins, the dress was my only step in that direction. I'd had my eye on another dress from River Island but when I went to purchase it I found they no longer had it in my size! I searched online and in other stores and still no luck. It was time to admit defeat and look for something else. Luckily the sparkles on this little number caught my eye. It was only when I was trying it on that I saw the sale tag. Reduced to £20 from £50, bargain!! I did have to do a few repairs where the sequins were concerned but that's kind of what you expect from a heavily embellished high street number.
I did make a bit more of an effort with my hair. Not in the styling stakes, as you can clearly see, but I did give it a fresh burst of colour. It always makes me feel tonnes better about my locks when they're looking vivid and bright. I also took a bit of time with my nails, painting some simple dots onto a clear base coat.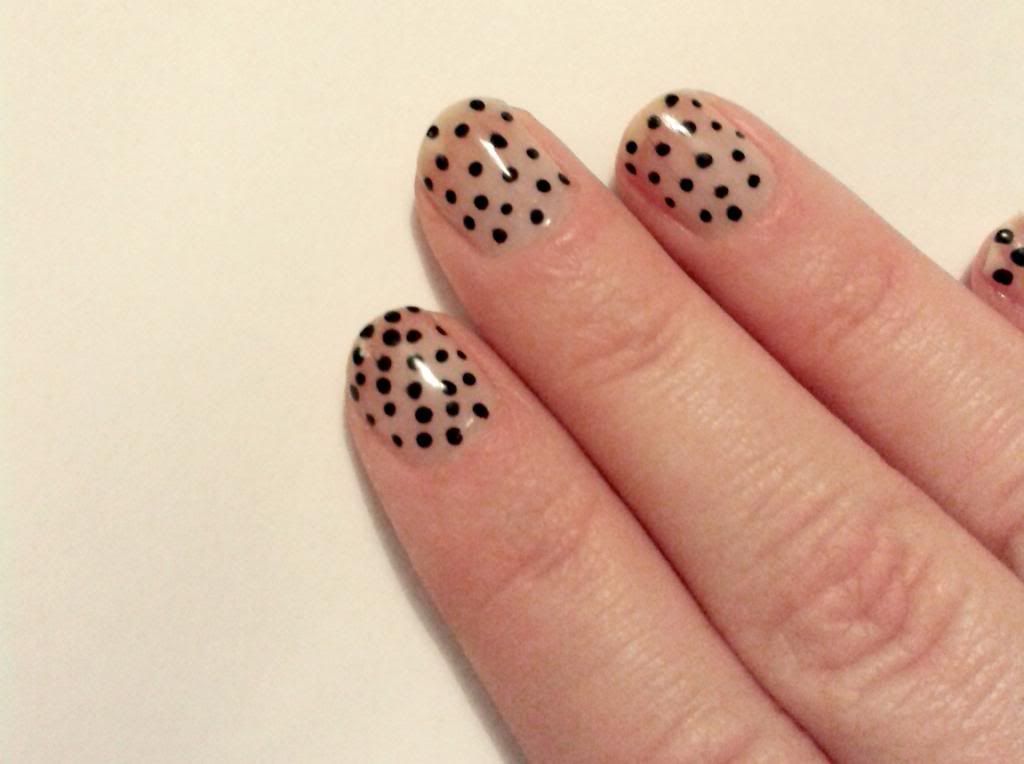 I had a lot of fun seeing in 2014 and my comfortable sparkly shoes from Topshop kept me dancing all night long. My one regret is not getting some better quality outfits shots! Damn you winter and your bad lighting.