Helen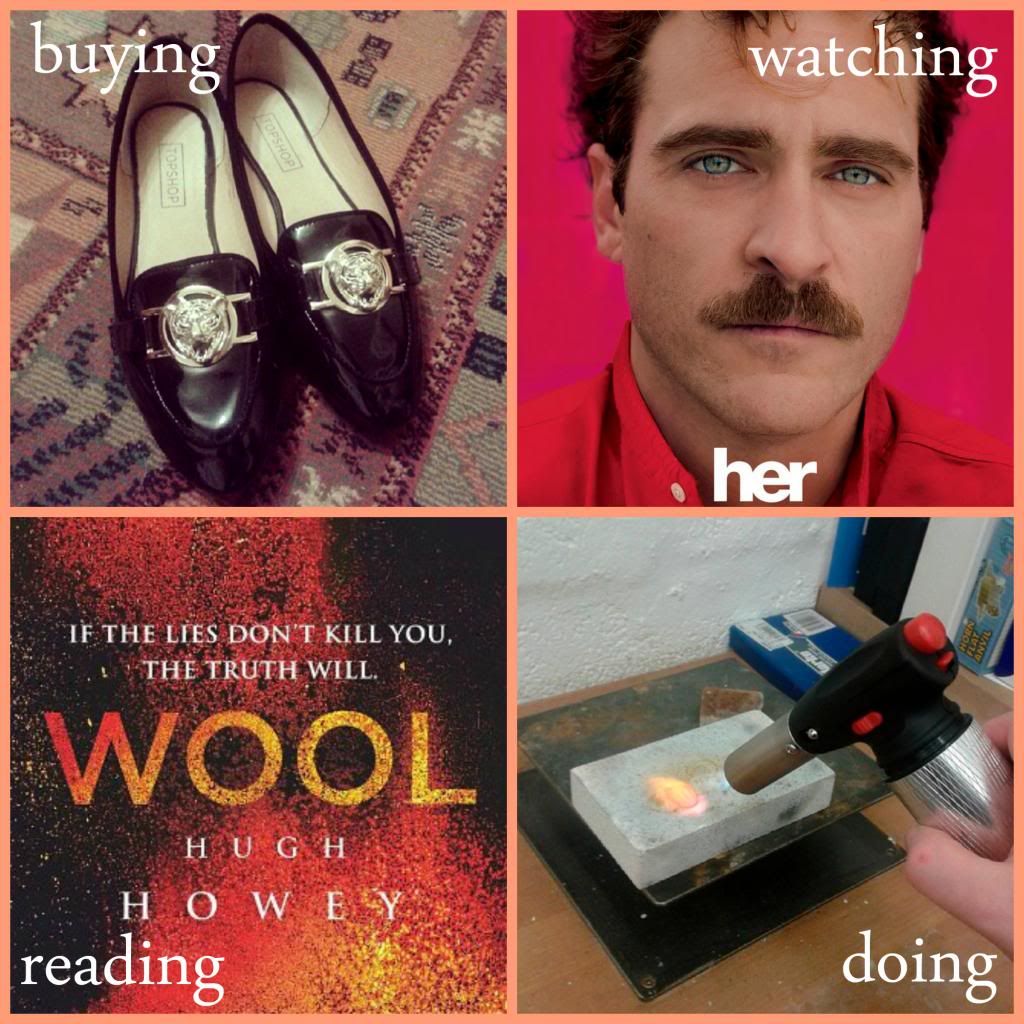 Buying:
After discovering holes in my comfiest flat shoes it was about time I invested in a new pair. After a bit of search (size 4's seemed to be scarce for a while there) I found these shiny little beauties. I love their grannyish look and the fierce tigers. Plus they are super comfy and don't let in any water when it rains. Win!
Watching:
My first cinema trip of 2014 was to see
Her
. I have a bit of a soft spot for Joaquin Phoenix and even though I didn't love the moustache I still enjoyed the film. The film looks absolutely beautiful and the Arcade Fire score works perfectly. The story didn't suck me in completely but did include some interesting ideas about what makes a legitimate relationship and it's definitely worth a watch.
Doing:
February saw the start of my 3rd jewellery class at
Vanilla Ink
. I've been working on uping my jewellery making skills, focusing on working with metal. My newest class is all about using precious metal clay and so far I'm loving it. This week saw me coming home with two finished rings and I have plenty more ideas for the coming weeks. I love having new jewellery and it's even nicer when I know I've made it myself.
Reading:
I have nearly finished the first book in Hugh Howey's post apocalyptic trilogy,
Wool
. I do enjoy a good dystopian future and this has that in spades. Raising questions around truth and deceit alongside some strong horror elements it was just what I'd been after. I'm looking forward to reading the next one already.
Kimberley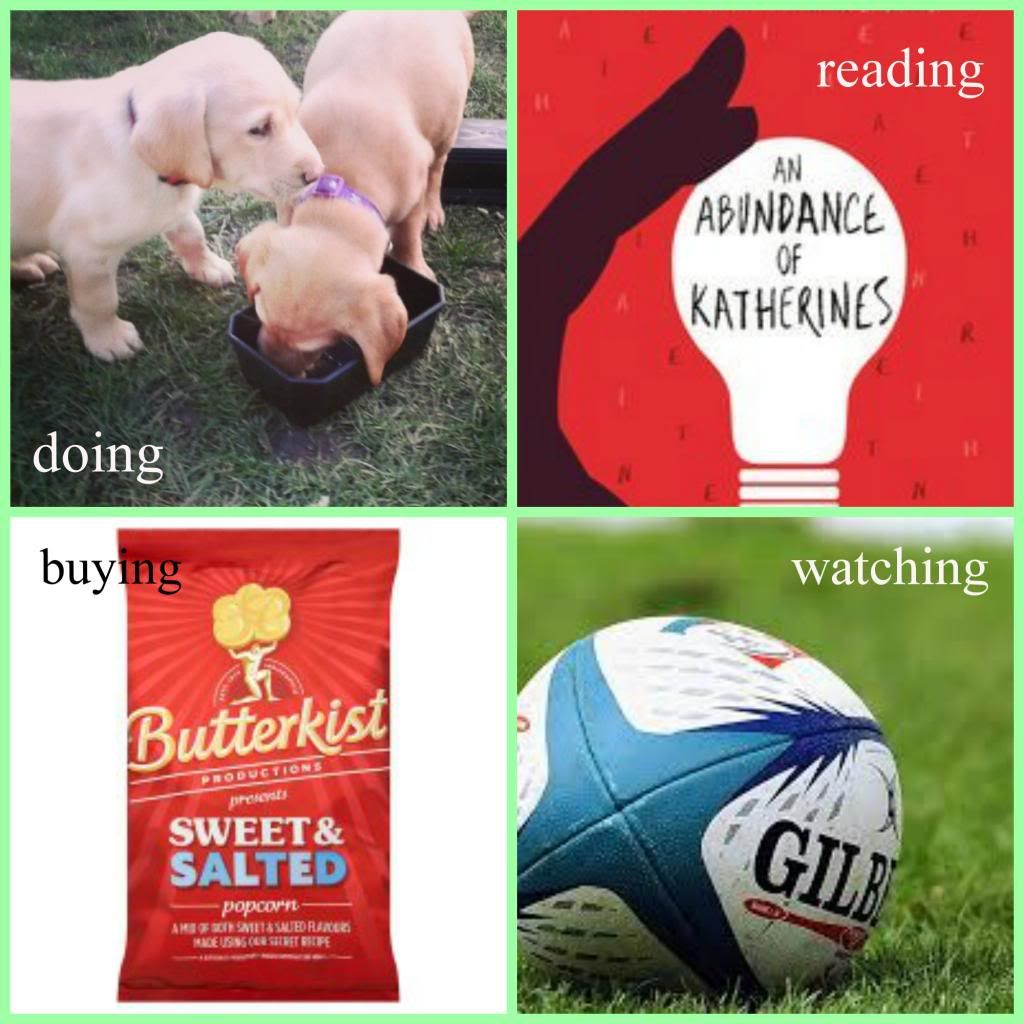 Buying:
sweet and salty popcorn. Endless bags of popcorn! Whenever I get the taste for something, I eat it nearly every day (in moderation) until I tire of it and then don't eat it again for years. I've always had cravings like this. Previous hankerings have included: banana chips, coconut water, lemon puffs and Tuc cheese sandwich crackers.
Watching:
sadly, at this time every year I am subjected to rugby. Don't get me wrong, I like to watch all those big men run around.. for about ten minutes. In the seven years I've been subjected to this, I have learnt about three rules. When I first met my husband I even went to games- which are always freeeeezing by the way- but we have since made a rule: I don't have to go to rugby games if he doesn't have to go to the theatre with me. It works!
Doing:
training puppies. Or rather, playing with, annoying, and being chewed by puppies. My in-laws bred their dog (again) and I got to play with the little scamps. They are wonderful puppies, although it's a bit strange seeing their Kennel Club family tree- I know more about their lineage than my own! Sadly, they have all gone to their new homes now.
Reading:
I've just started An Abundance of Katherines by John Green. After reading The Fault in our Stars last month, I want to read all his works. I've haven't devoured it with the same gusto as TFIOS but I am enjoying it. I'm not sure I should, but I kind of relate to the protagonist. Perhaps I will regret saying that when I reach the end and discover he's no hero.