Cardigan | Primark
Tshirt | Zara
Skirt | Primark
Boots | Zara
Necklace | Topshop
Brooch |
Garudio Studiage
Oh my, these are some breezy photos. I know my hair isn't the neatest at the best of times (well, apart from my last
outfit post
) but it's all over the place here. The seafront might make for a nice background but sheltered it is not. Just looking at these photos is making me feel chilly. As Kimberley
mentioned on Monday
, we do love our florals on this blog. I decided to take it even further with this outfit and go for floral on top of floral. Both of these flower power pieces were complete bargains, with the top
and
the skirt coming in at less that £6. I do love the sales.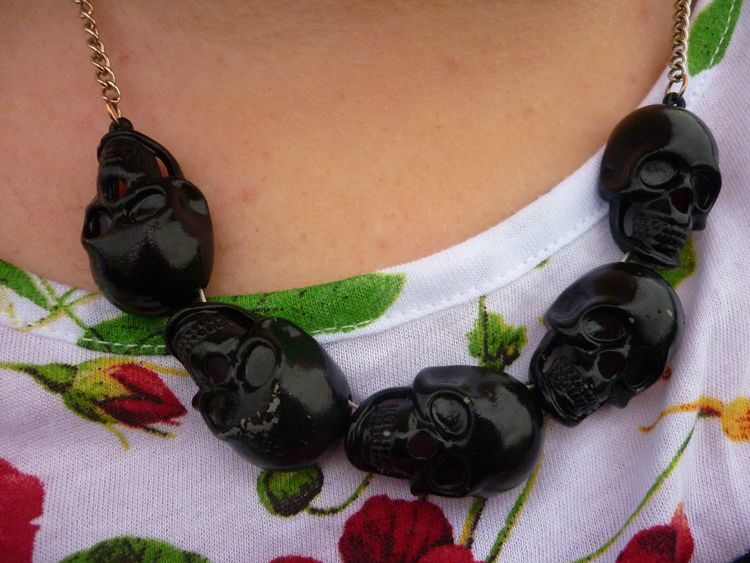 I picked up this brooch when visiting
Jupiter Artland
. Now, my geography isn't the best but I have enjoyed moving the little marker around as I have traveled around the country. I do love accessories I can interact with and this piece is super fun.