Welcome to a new feature on our blog - DIY challenges! We've decided to up our creativity by creating or customising a different item every month. At least that's the goal. With Valentine's Day coming up we decided it would be a good start to make our own cards. This means our special someone's get something unique and we can avoid totally buying in to this card company constructed occasion.
Helen's DIY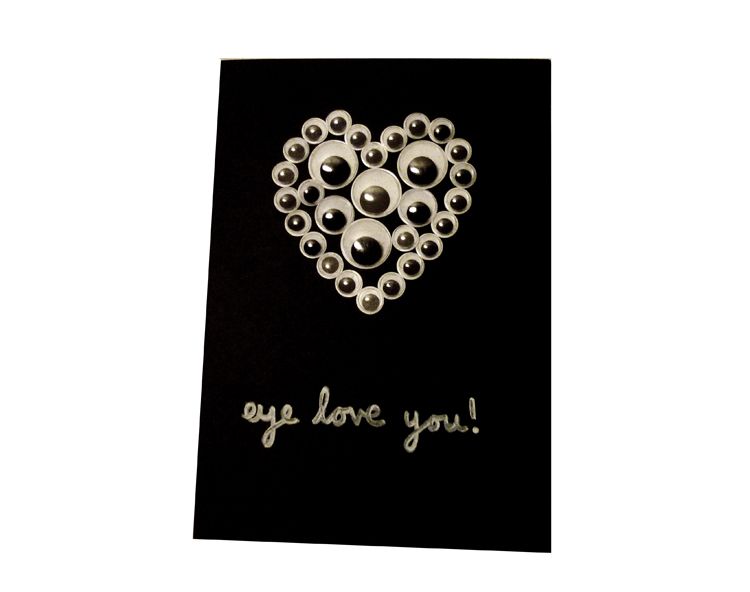 I decided to go for a combination of my favourite things when creating my card. Those being creepy eyes and silly puns. I used different sizes of googly eyes to make a heart shape and then added my lame pun using a white pen. I bought all of my supplies from ebay, you can find so many bargains there if you have time to wait for items to be delivered.
Kimberley's DIY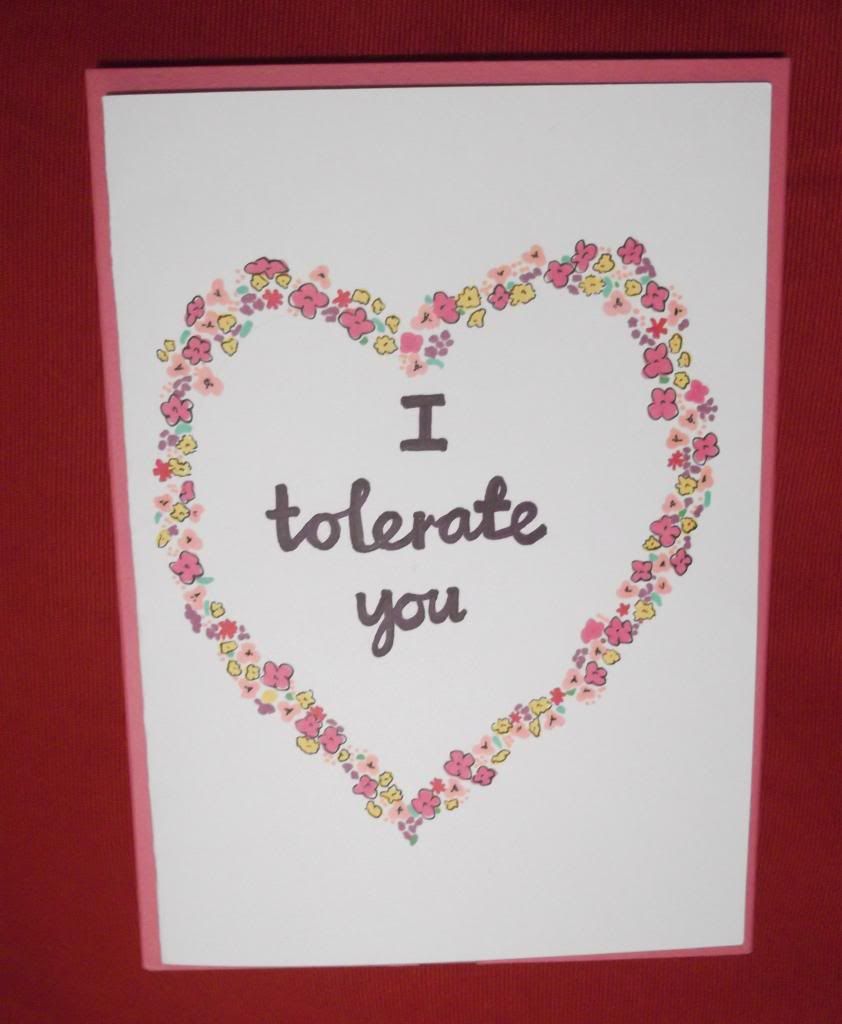 I recently saw a cake with "I tolerate you" on it and thought I'd incorporate it into my card.
I wanted to make it super sweet with hearts and spring flowers and juxtapose the saying by using a childish scrawl (my normal script being artsy and beautiful). It's simple but effective.
I did the sketch quite quickly using sharpies on some plain card. It's wonkiness adds to its charm!