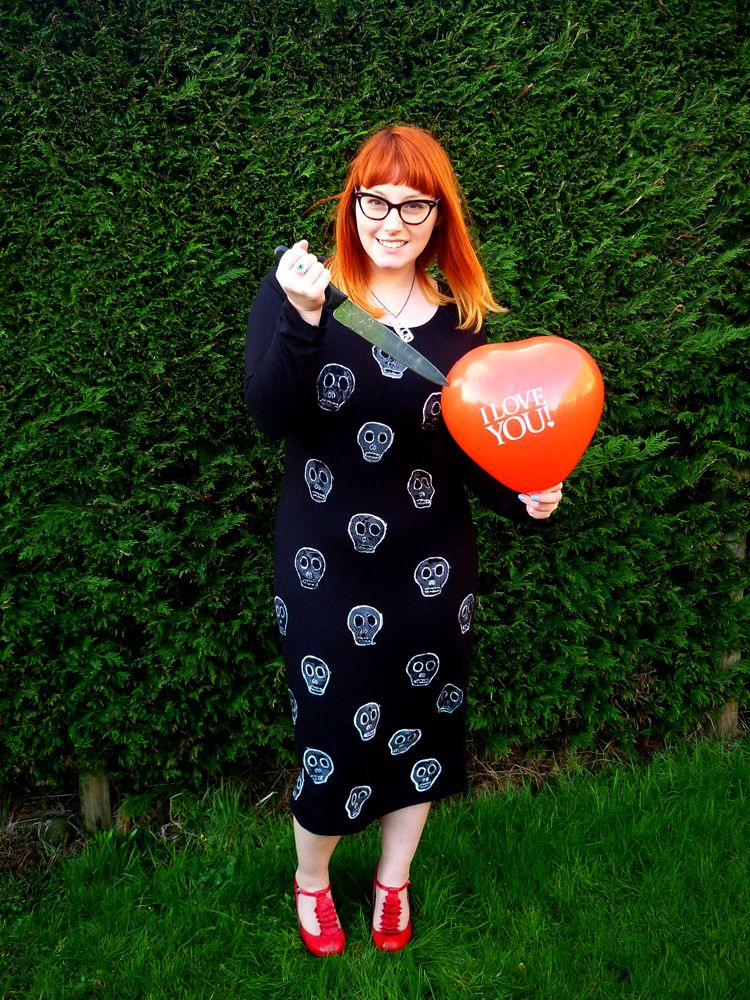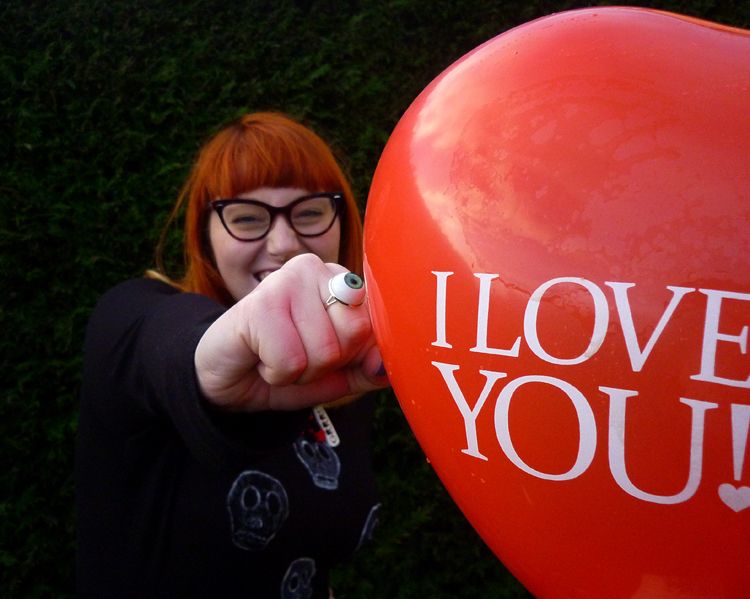 Dress | George at Asda, printed by me
GRR Necklace |
Finest Imaginary
Eye Ring |
Cheap Frills
Shoes | Topshop via Ebay
Friday is Valentine's day, in case the hearts in all the shop windows hadn't given it away. For those of you who aren't into this shmaltzy celebration here's an anti valentine outfit for you. Basically this is just an excuse to wear my halloween outfit again (featured
here
). I love the skull print I created and the dress itself is so comfy and easy to wear. I paired it with some of my meanest and creepiest jewellery, including my new eye ring from Cheap Frills.
I have to say I'm not totally against Valentine's day but me and my other half never really mark the occasion. I'll usually pick up so kind of offensive/ funny / pun filled card for him but that's as far as it goes. Candle lit dinners and red roses just ain't our thing.
Are you anti or pro Valentine's Day?