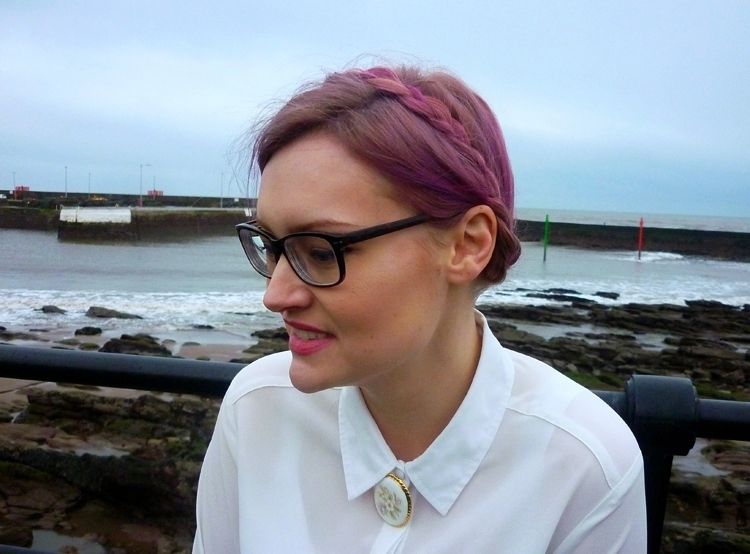 Blouse | Primark
Skirt | Topshop
Brooch | vintage (gift)
Shoes | Clarks
Brrrr! Arbroath harbour is lovely for a stroll but my coat had to be pried from my back for these pics.
We have done a few floral style challenges now (
here
&
here
) but I'm getting back to my old womanly ways with this winter florals look. Prim blouse, ceramic old lady brooch and floral corduroy; it's a librarian's dream. The trouble with having such a preppy look is that I can wear all my outfits to work and feel like I have nothing to wear come the weekends. Sob!
The blouse is a bit of a weird shape too but that's what you can expect from an £8 Primark number. They don't seem to have humans in mind when they design their pieces. I think my mistake was not trying on a couple- you can pick up two size tens and they'll be totally different. Or is that just me?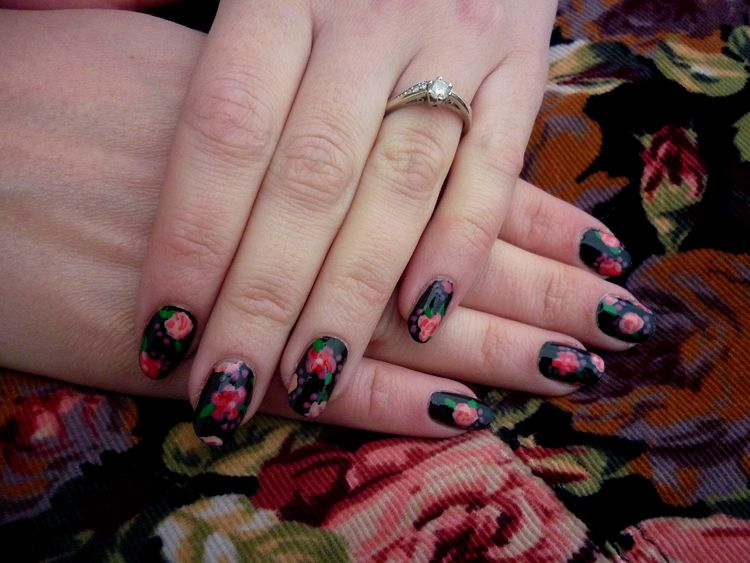 These nails are hand painted with ordinary nail polishes and were about 4 days old. Not bad, eh? If you ignore the blue tinge to my mitts. When I first created this nail look, inspired by this Toppers skirt, I was pretty damn chuffed with myself. Although I can never be bothered to do my hair or makeup, my nails are always filed and polished to perfection. They have been since I was about twelve, when my granny taught me the art of buffing and shaping. Now my left and right hands are matched in skill and they take seconds to do. I even finally got Helen into it! However, I haven't done much by way of nail art designs and I only just bought nail pens. I'm no
Nancy Mc
(be still my beating heart- that girl's got skills!) but I think I'm going to give it a go.