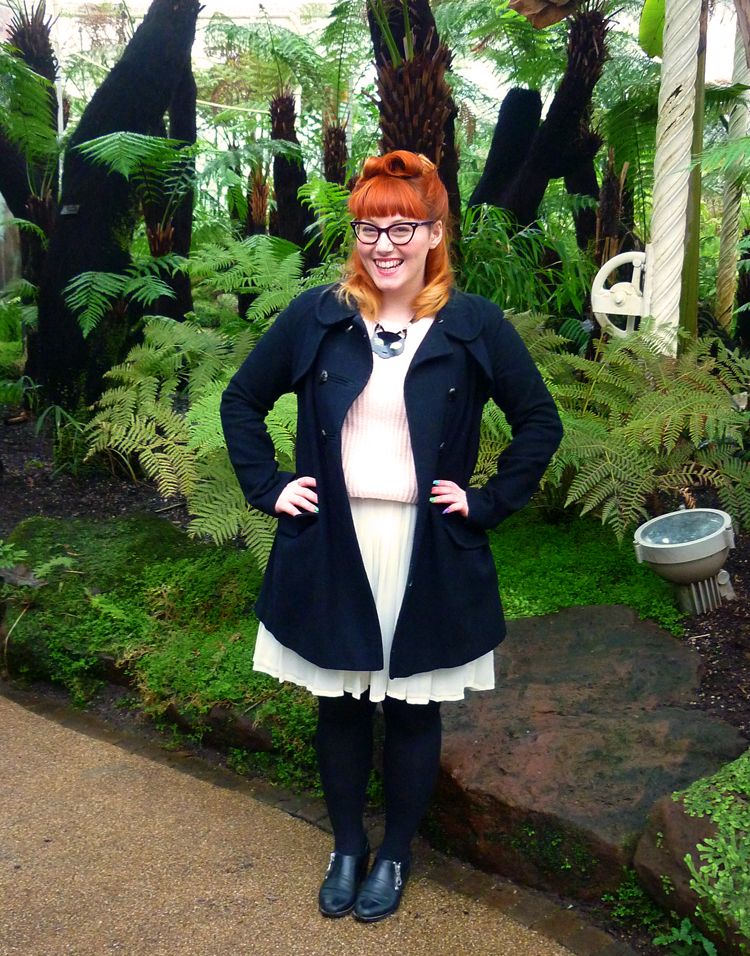 Jumper | Topshop
Dress | H&M
Shoes | Clarks
Necklace |
Katze Shop
Ring |
Bloody Mary Metal
Nails | House of Holland
This is the outfit I wore for some birthday adventures in Glasgow. It includes a couple of presents I received and a birthday treat I bought for myself. My lovely sister bought me this great cat necklace from
Katze Shop
after seeing on my
Jolly Good birthday wishlist
. Kimberley had also been paying attention to my wishlists as she noticed my love for jewellery brand
Bloody Mary Metal
. She bought me this fab diamond ring alternative. Pretty sure that means were getting married now.
The nails were the treat from myself. I included them in my
Spring Wishlist
and it was the first time I'd worn false nails since being a teenager. I'm not sure I'm completely converted though. I love that they are make a big statement and the pattern is super fun, but they felt really weird on. It didn't feel like I was looking down at my own hands and it made opening my cocktail in a can very difficult. They were super easy to apply, and felt very secure, but the length just didn't feel very me. Might have to try some shorter falsies next time, just to compare.
Getting my hair done was also a real treat. As I mentioned on Monday it was the work of the fabulous Miss Dixibelle ladies. I wish they could do my hair everyday! I usually spend 10 minutes on my hair, tops, so having someone spend time on it made me feel so very fancy. It's made me want to make more of an effort at home. Can anyone point me in the direction of some easy to follow hair tutorials?