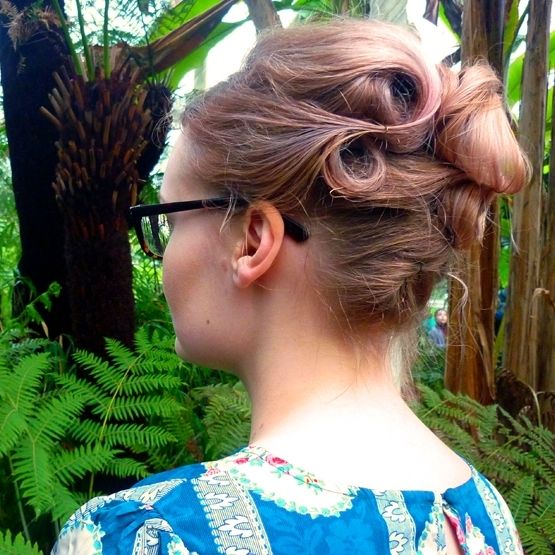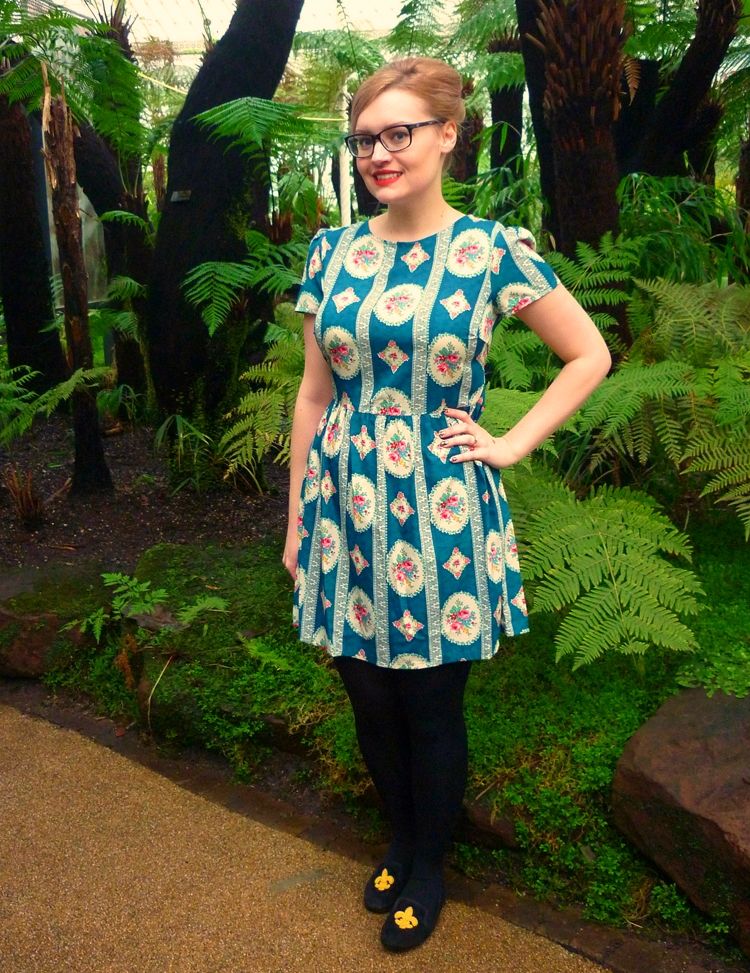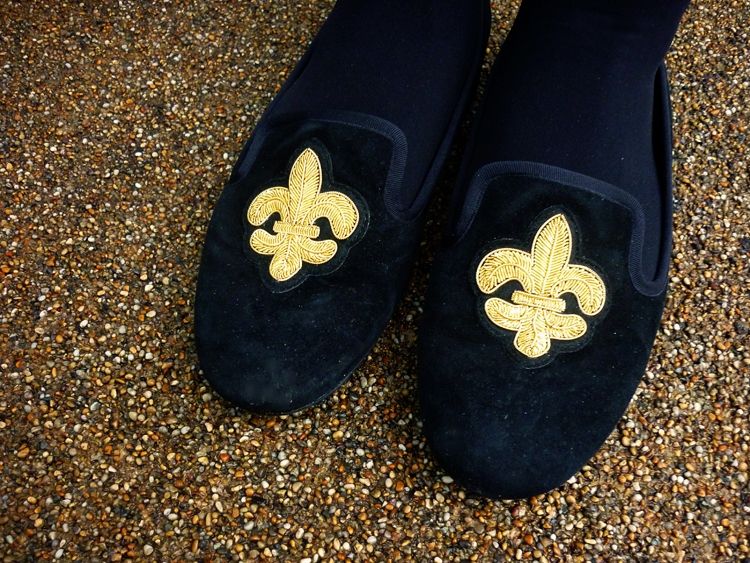 Dress | Primark
Shoes |
Nine West
Hair |
Miss Dixiebelle
Glasgow
I have a confession to make: I bought this dress in FOUR different patterns for Helen's birthday weekend. I was still feeling the effects of my cold and it's just so easy to wear. It's tight enough to hint at my hour glass shape but loose enough to lounge around in. I managed to pack my weekend pack even in my fever-filled stupor the night before and I could eat all the food I wanted. Bonus!
Unfortunately it means my
photos
from the weekend are a blur of the same look in different colours.
As a special treat, Helen and I had our hair done by the Miss Dixiebelle girls at the West End Fair (more on that in Monday's
post
). I had my bridal hair done by Ariana at the Edinburgh parlour and it was phenomenal so I've been itching to have it done again.
This time Casci gave me this gorgeous 50's
beehive
. I got compliments all day, despite it being quite wind ravaged by this point and the humidity of the hot houses wasn't helping! It looked even better
before
I stepped outside. I'm hoping to go to one of their styling nights soon.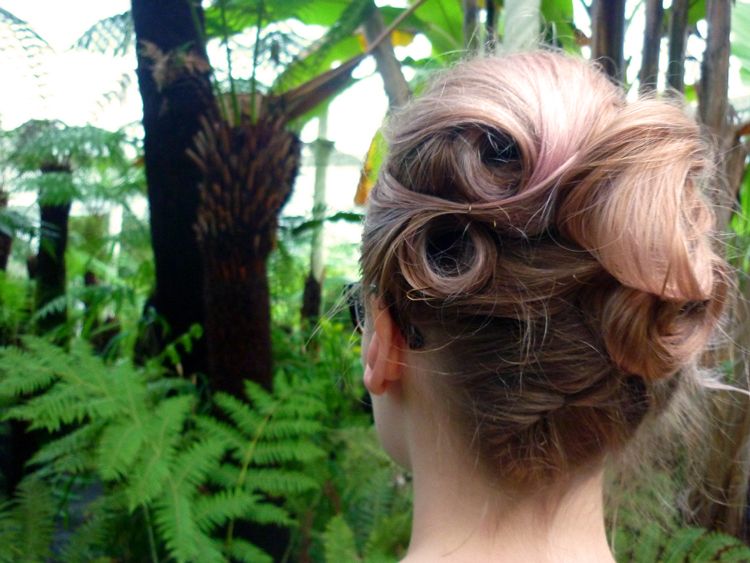 I cannot even explain what is happening with my hair colour at the moment. All the playing around with
pastel
has left my hair dark; a strawberry blonde with peach and pink hints through it. It makes me want to attempt a full peach head but my other half is reaching his limit of my hair
experimentation
!
He wants me back to my normal shade of blonde. What do you think?