This week we are paying homage to the Bold Souls-
Off the Catwalk: Summer Preview
this Thursday. It's mostly to cheer ourselves up because we can't be there! Booo.
It was difficult to pick just one designer to honour with this week's nails but after seeing these dreamy photographs I had to go with Joanne McGillivray.
Her silhouettes are clean and modern and her prints luxurious. This collection is equally soothing and vibrant with the pops of orange. With my peely wally skin it's not a colour combination I'm confident to wear to putting it on my nails is a great way to carry it off.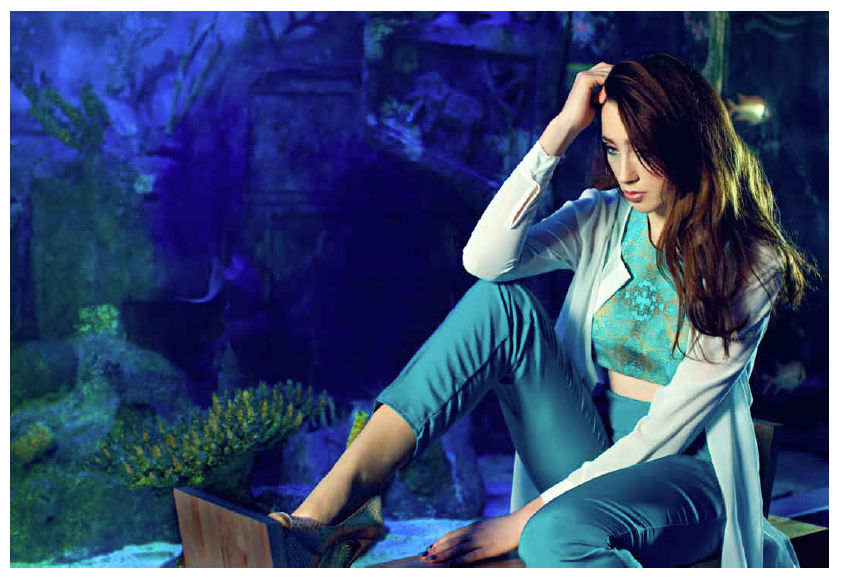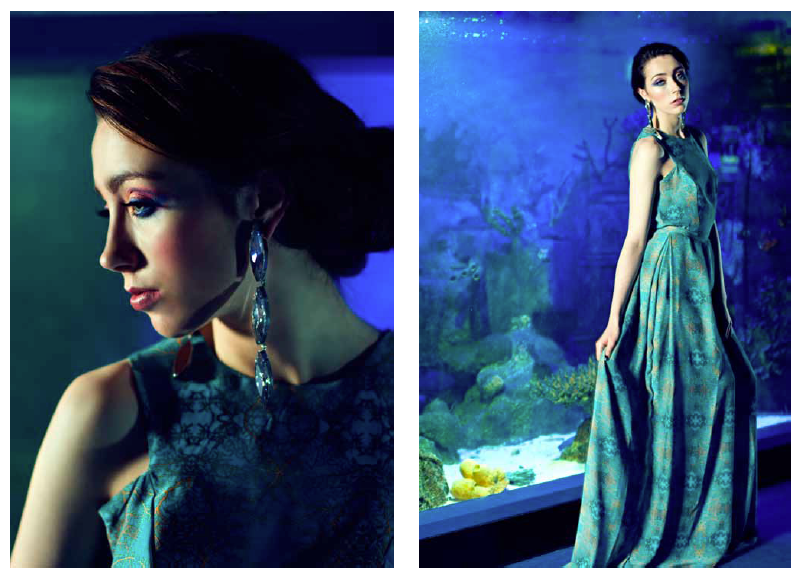 photo source
Normally I like complicated printed nails (like my last
nail inspiration post
) but for this I just wanted to reflect that luxe mermaid feel and the bold colour combination.
It was good to finally find a use for an old Barry M polish that my husband has kindly named "avocado bathroom suite". Using this as a base, I layered H&M's aptly named
Mermaid
glitter polish and topped off with nail pearls. It isn't complicated but it's effective.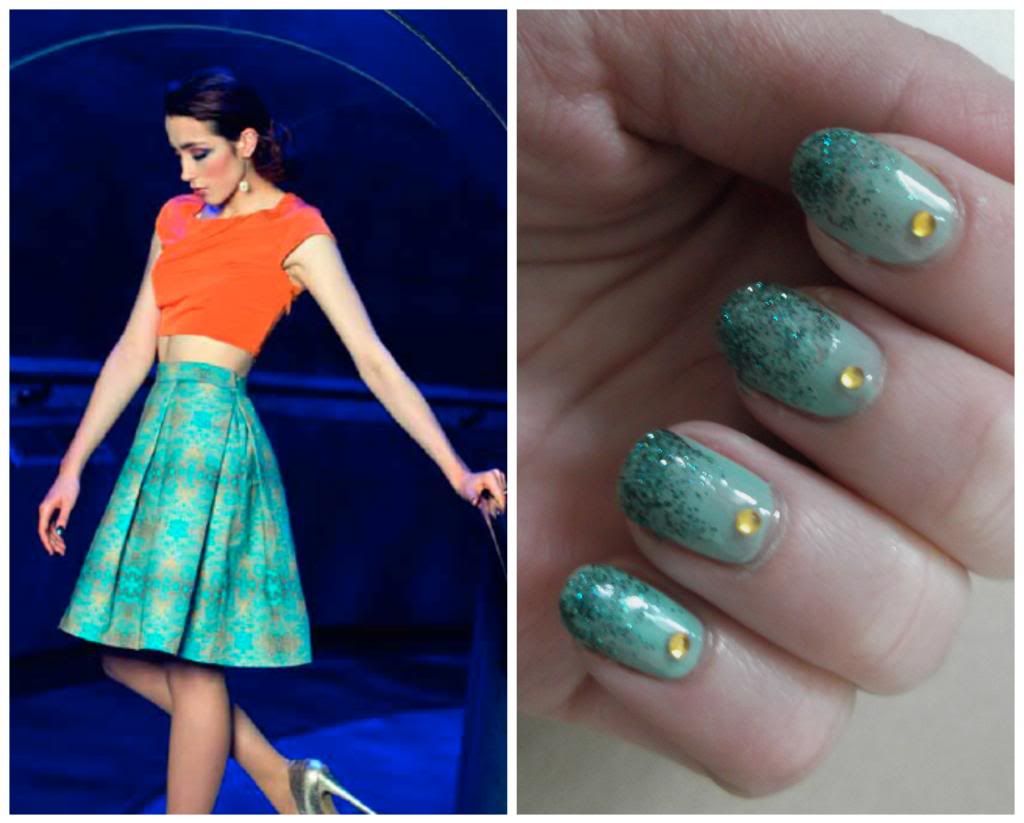 photo source (left)
I think Helen has the right idea using false nails, it would be a load easier and allow me to try out more complex drawings. Or maybe what I need is a volunteer to practise on?!
I look forward to seeing the catwalk photographs of Joanne's pieces, along with all the other lovely Scottish designers.