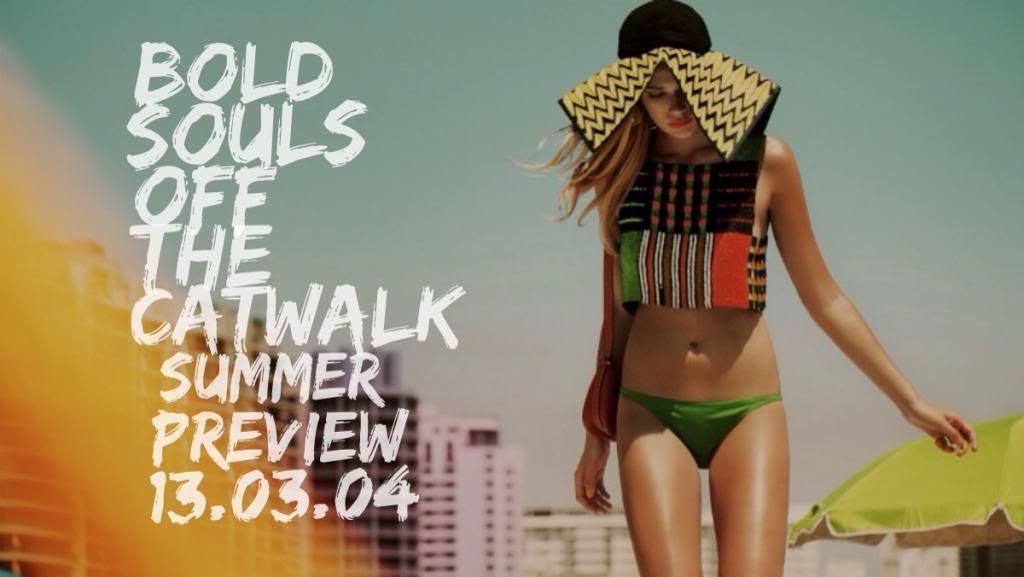 This Thursday sees a very fabulous Scottish fashion event in the shape of the
Bold Souls
-
Off the Catwalk: Summer Preview
. This fashion show and pop up shop will be showcasing some top notch fashion talent, including
Danni McWilliams
,
Prints of Paradise
and
Angelpixielove
. With a goody bag, mini burger and tasty cider included in the ticket price it's safe to say Kimberley and I are gutted that we won't be able to make it along! To try and make up for our woes we thought we'd pick our favourite designers from the line up and honour them the best way we know how, with nail art!
I've decided to take my inspiration from magical design duo
Naromode
. I have been online stalking these two for a while and am in love with all of their creations. Their bold prints beautifully translate the Grimms fairytale 'The White Snake' into wearable pieces of art. After spending and inordinate amount of time flicking through the Naromode lookbook I decided to settle on the Olivia Midi Dress and Julie Maxi Skirt as starting points for my nail art designs. Just look at these beauties...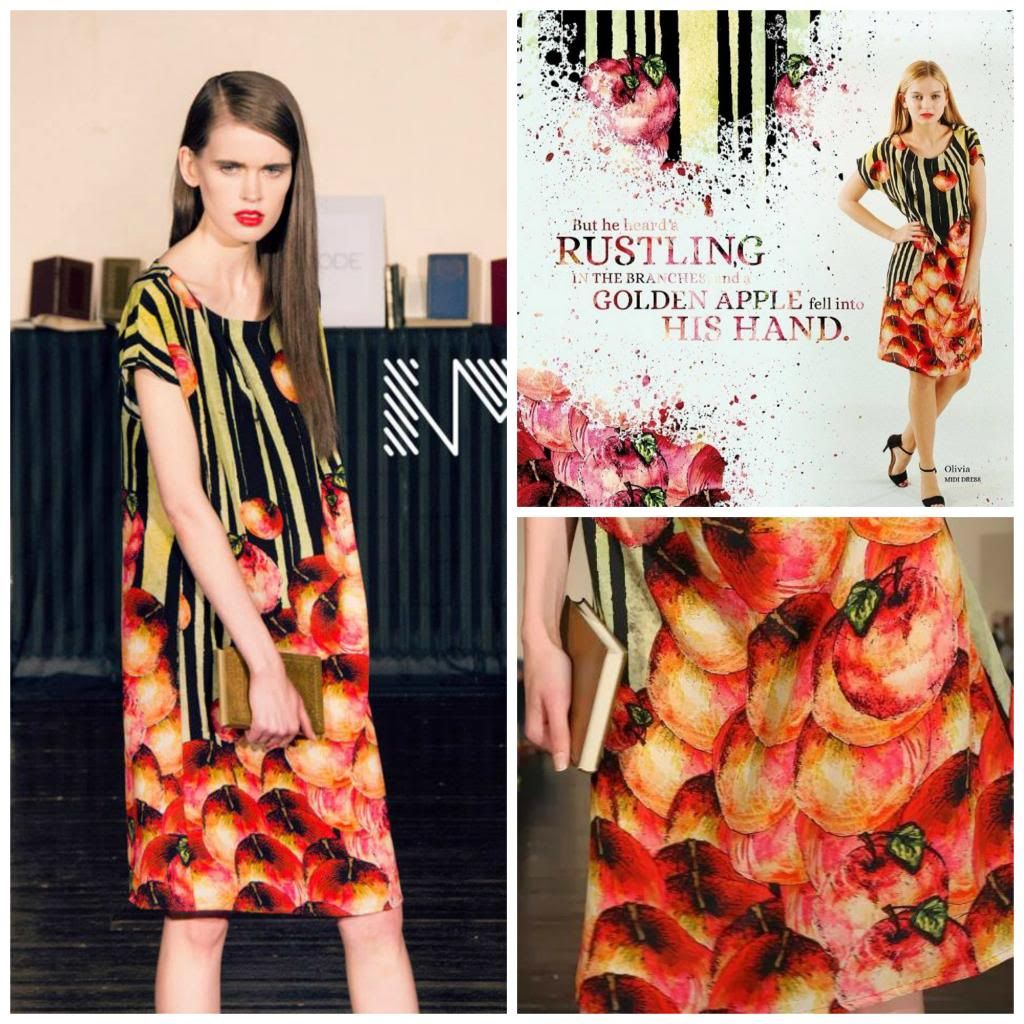 Olivia Dress
Julie skirt
And here are the results. I decided to use false nails because, let's face it, my own nails ain't the prettiest. And, as a result of the jewellery class I'm doing, they are looking even worse than normal at the moment. Plus, doing it this way means I can make a cup of tea, eat biscuits, type this blog post and generally faff around without worrying about smudging. Perfecto!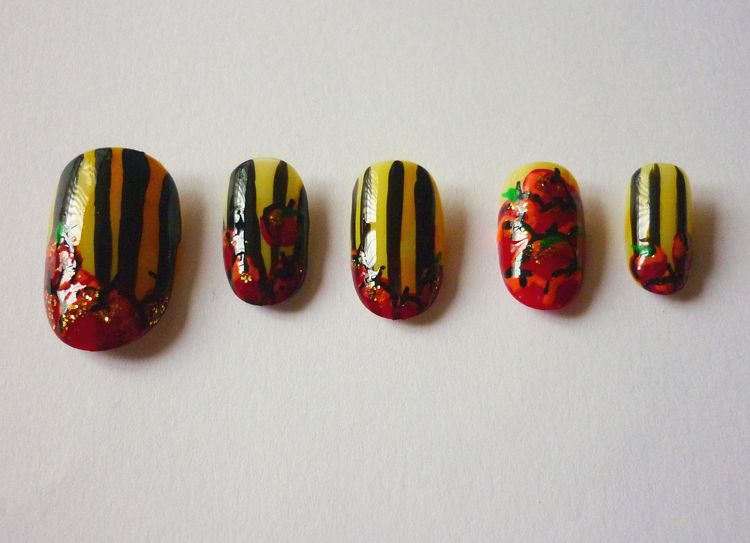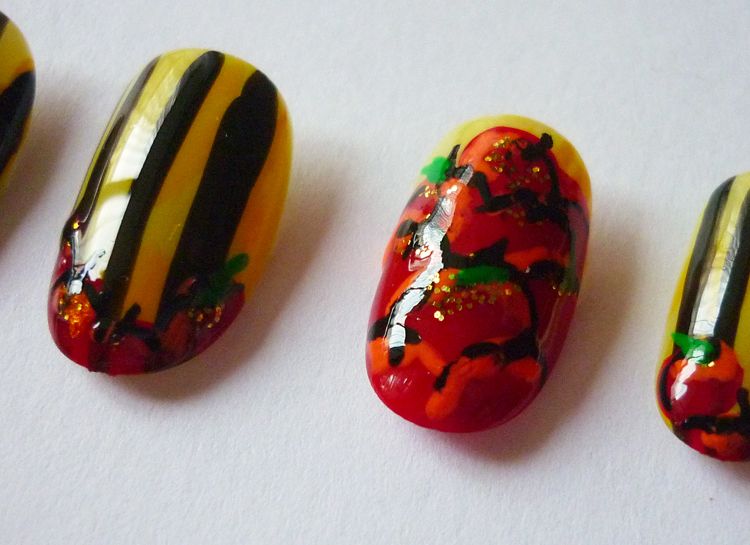 I love how they turned out and can't wait to wear them. And, if you fancy some of your own, here's a wee step by step to get you going.
Naromode images and step by step background by Naromode, source Naramode Facebook page
.
What do you think of my Naromode inspired nails?
Will you be heading along to the Bold Souls event? If you are I am supremely jealous but hope you have an excellent time! Bring me back some Naromode please!