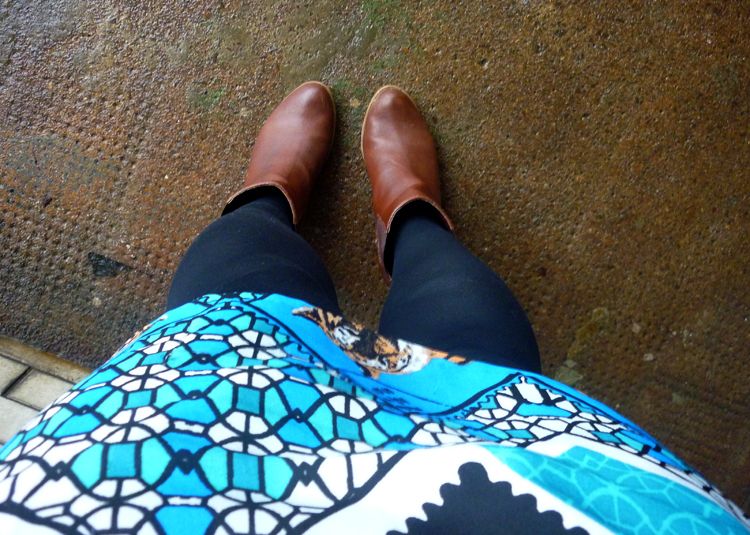 Coat | Topshop
Dress | River Island
Belt | Charity Shop
Boots | Zara
Ring |
ArchetypeZ
Necklace |
Me & Zena
Earrings (worn as mini collar brooches) |
Cheap Frills
I love a good pattern! Most of clothes feature one, which can make mixing and matching my wardrobe a bit tricky at times. The problem is, when shopping, my eye is always caught by prints rather than plain items. It doesn't matter if the fit is perfect or the length is just right, I'm much more likely to pick a fun pattern over any of that sensible stuff.
That is exactly what happened when I spotted this dress in River Island. I didn't need another patterned dress, it was not what I was shopping for and my wardrobe definitely wasn't lacking in that area. I was on the search for glitter and sparkles to wear for new years and this one did not fit that bill at all. I took it to the changing room anyway, the bright colours and random animals were to hard to resist. Once I'd tried it on and realised the tigers were positioned at my boobs I new I had to buy it. What can I say, I love clothes that make me giggle, even if it's in a completely childish way.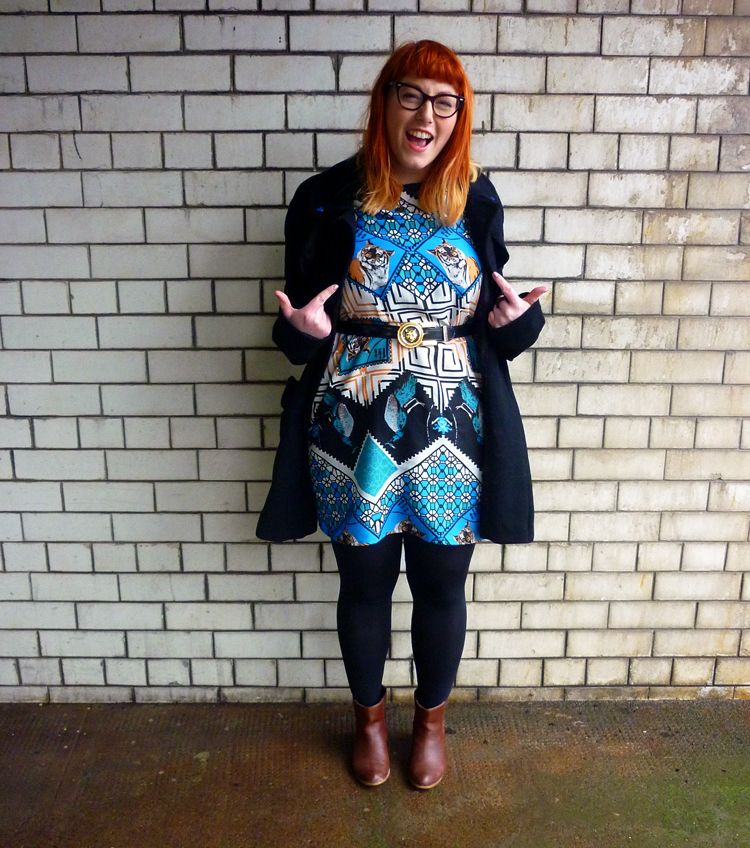 The dress is a bit shapeless but I solved that problem by adding an extra tiger in the shape of this belt. I found it in a charity shop ages ago and it still remains my favourite waist clincher. Out of necessity I added this plain (but ever so cosy) black coat. To jazz it up a bit I added these Cheap Frills earrings to the collar, the little sparkly hearts coordinating beautifully with the blue on the dress. With a few more small and subtle accessories I was good to go, and ever so pleased with my latest pattern choice.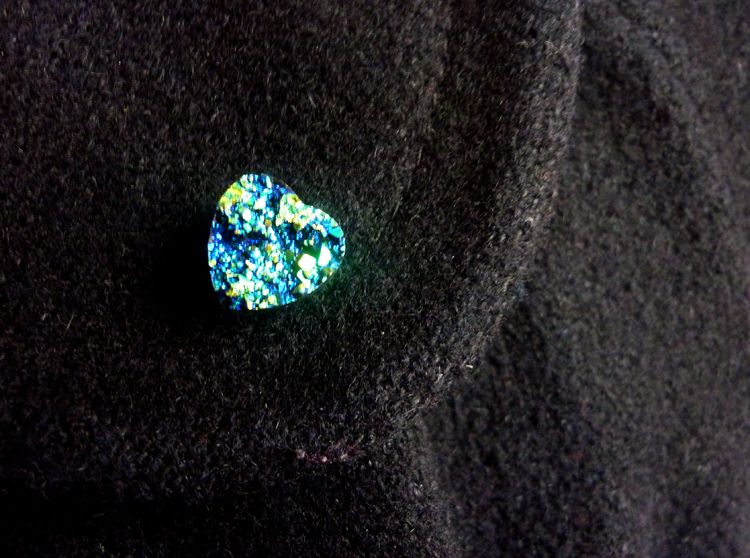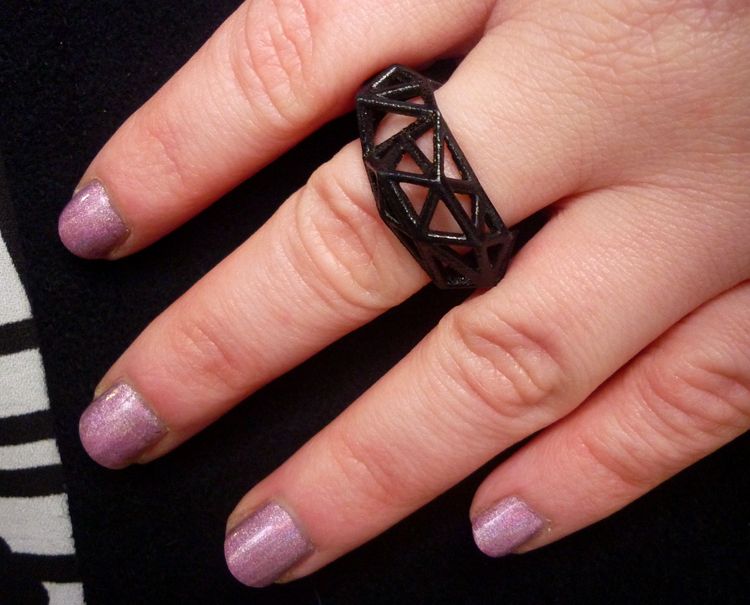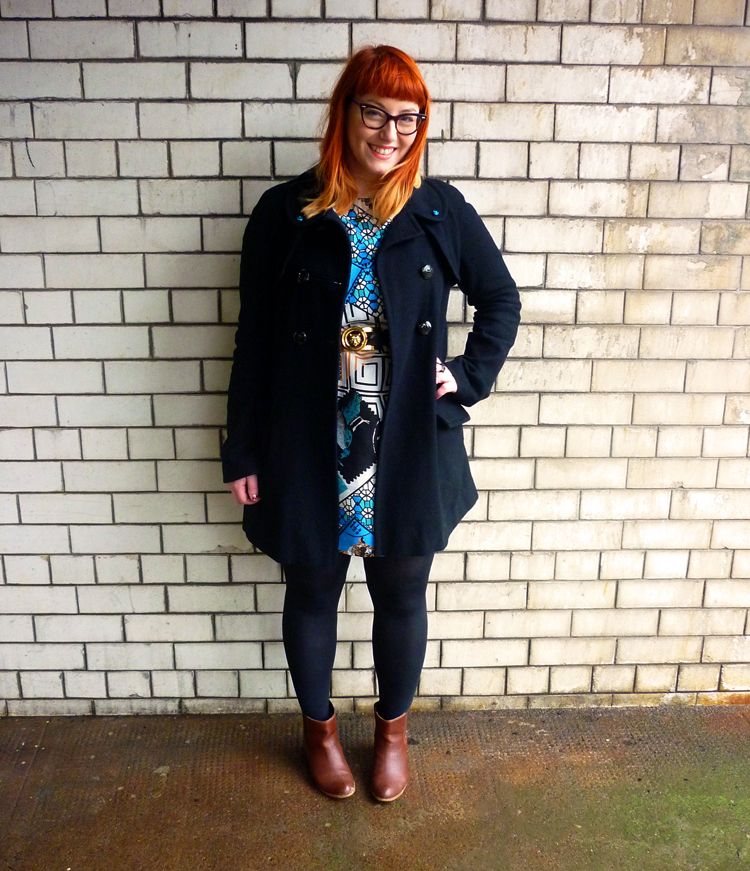 Are you a pattern magpie? Or is your eye drawn by classic shapes that are easy to mix and match? If you're the latter please share some of your shopping wisdom with this print addict.