I didn't learn my sense of style from my mum.
She has always viewed shopping as a chore. She doesn't own costume jewellery. I have seen her wear make-up on about four occasions (all weddings) and her idea of styling my hair as a child was a few hasty swipes with a brush at my head (ouch). "That'll do." Having three sisters 6-10 years my junior meant that my mum was constantly juggling a baby or chasing toddlers around so she wore what was practical. Anything she didn't have to think about. "That'll do."
And, yet, I have spent my adult life coveting certain items I pulled out of her wardrobe as a child. She had an array of simple striped tops. She wore jeans*. She owned one- ONE!- pair of heels that I can still imagine slipping my chubby toddler ankles into. They were lace effect white leather peep toes. Sadly, she doesn't hoard clothes like I do. They are all gone. When I turned 21 my flatmates bought me these shoes, an almost identical copy of hers, not really understanding the significance. I have treasured them ever since.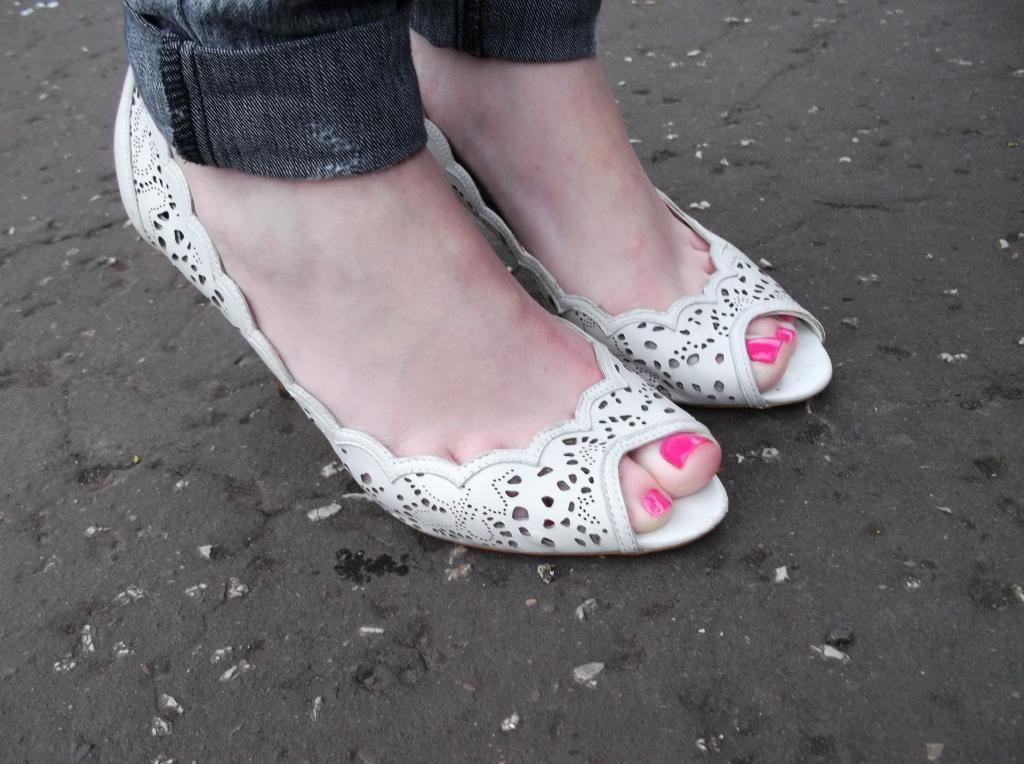 And then, there was the fluffy cobalt blue mohair jumper with the line of pearl buttons along the shoulder. It's my dream item. I am hoping that the resurgence in the fluffy jumper trend will bring me a copy. Even if I have to sew those pearls on myself! For the moment I'll have to console myself with this vague version of the look: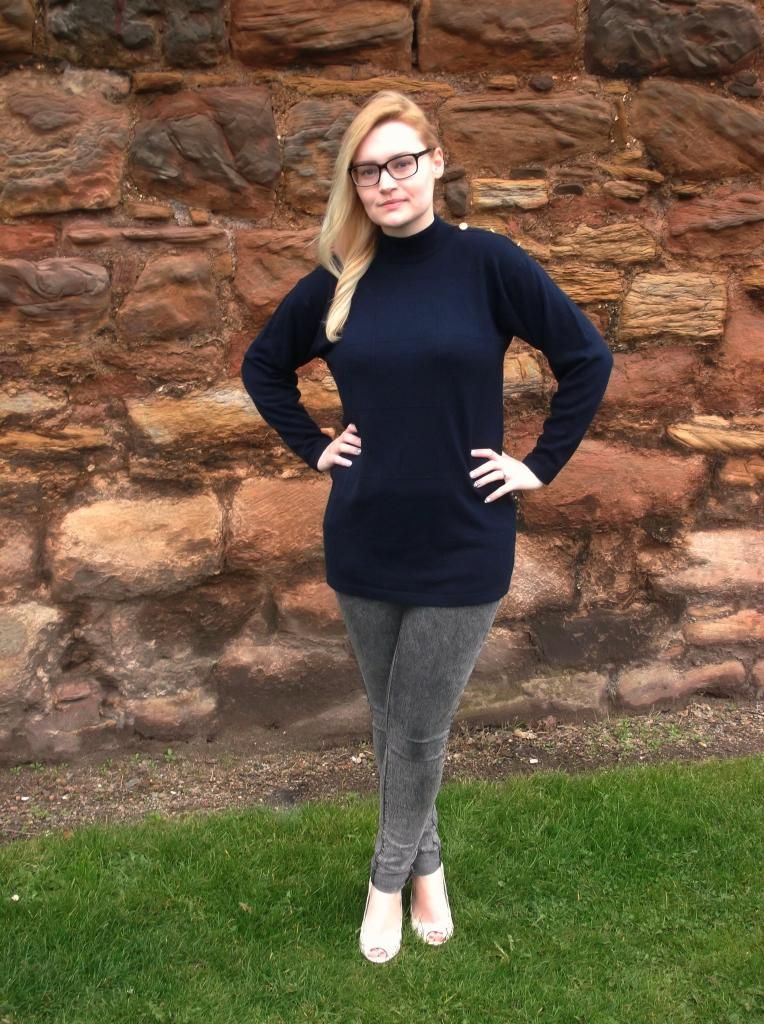 jumper | charity shop
jeans |Warehouse (old)
shoes | Oasis (old)
Whenever I find a gem that reminds me of mum's wardrobe, I hold onto it.
One accessory that I haven't found a duplicate of is a simple white clutch. However, that may be about to change- white is in again! To complete the look I've picked out this sharp little
Michael Kors
number from House of Fraser for their "
Inspired by Mum
" competition. It's now on my Mum's Style List:
Now that my siblings are all grown up, my mum is suddenly buying into fashion and I've realised she does know what's what. Her priority back then simply wasn't clothes. Perhaps when I have children myself I will step back from it. Or perhaps my children will treasure my every day items too. I'll be happy either way, just as long as I never hear myself utter the words "That'll do."
* I bought my first pair of jeans when I was 15. It was kind of a big deal.